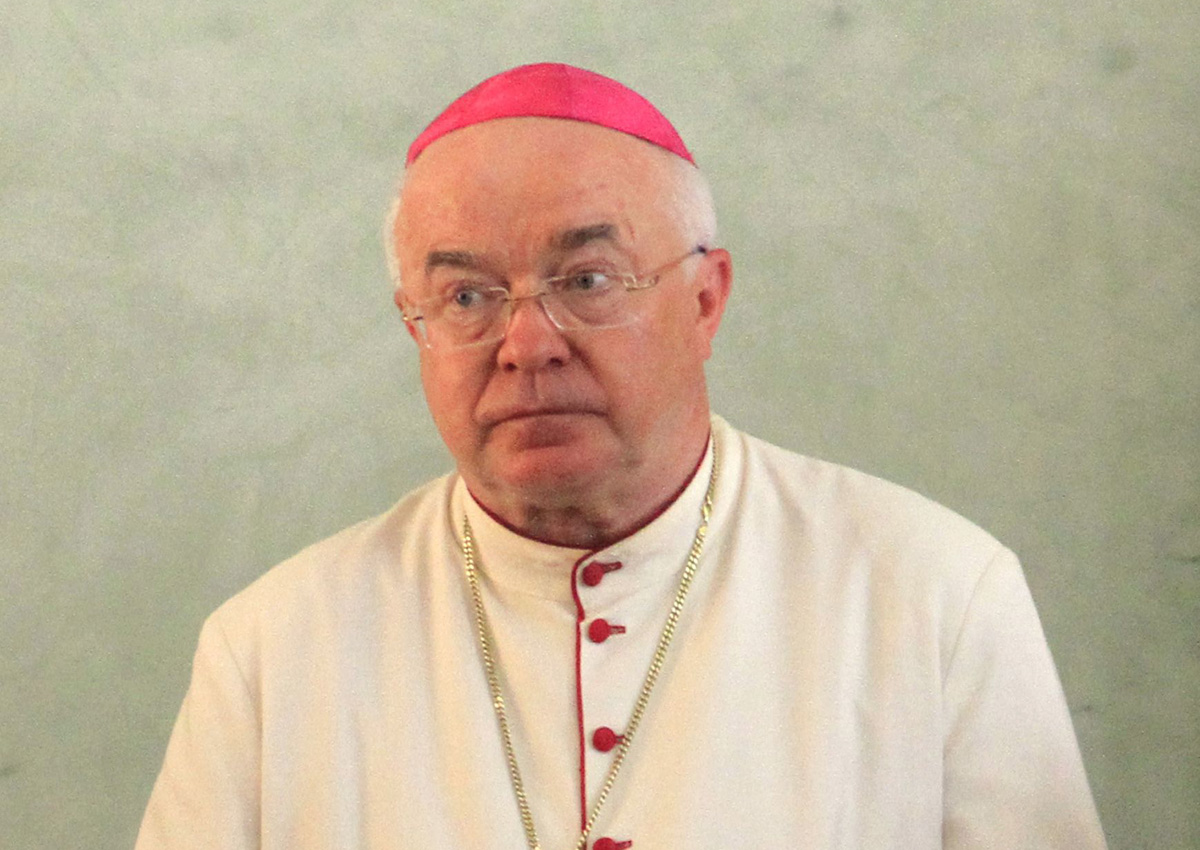 VATICAN CITY - A former archbishop and papal ambassador to the Dominican Republic fell ill and was taken to an intensive care unit ahead of the planned opening of his trial on Saturday for alleged child sex offences, a Vatican official said.
The official gave no further information.
Jozef Wesolowski, a former Polish archbishop and "apostolic nuncio", or Vatican ambassador, in Santo Domingo, is accused of paying boys to perform sexual acts. He also faces charges of downloading indecent images of children from the Internet.
He is the first high-ranking Roman Catholic official to stand trial in the Vatican on sex abuse charges and the case is seen as an important test of Pope Francis's drive to clean up the Church, which has been battered by repeated sex scandals.
Critics have accused the Vatican of regularly trying to hush up the controversies. In an effort to make the clergy accountable for their actions around the world, Pope Francis has re-written Church rules, opening the way for Wesolowski's trial.
Wesolowski, 66, was recalled to Rome in 2013 when accusations first surfaced and the pope ordered a criminal investigation, leading to his arrest last September.
CHURCH CREDIBILITY
He has already been defrocked by a Vatican tribunal, a rare occurrence and a sign of how seriously the church has taken the accusations against him.
He faces up to eight years in jail if found guilty of abusing a minor and two years for possession of child pornography. Such a sentence would almost certainly be served in Italy rather than the Vatican. Officials have also suggested he could be extradited to the Dominican Republic or Poland.
Looking to restore the credibility of the Roman Catholic Church, Francis ruled in 2013 that the Vatican's criminal code could be applied to its employees wherever they lived.
In June, he also approved the creation of an unprecedented Vatican tribunal to judge bishops accused of covering up or failing to prevent sexual abuse of minors.
While groups representing victims of priestly abuse have welcomed the Wesolowski trial, they have said much more needs to be done to clean up the Church and root out wrongdoers.
One group, BishopAccountability.org, says 79 bishops have been accused publicly of sexual wrongdoing, and only four have been defrocked.
The pope will not be in the Vatican when Wesolowski's trial opens. He is visiting three South American countries and has taken much of the Vatican media with him.
"It's very important that they do this right and I'm pretty sure that the date was chosen so that there wasn't a big media circus surrounding day one of the trial," said Robert Mickens, editor-in-chief of the Catholic magazine "Global Pulse".
A Vatican official has said the trial was likely to continue for several months.