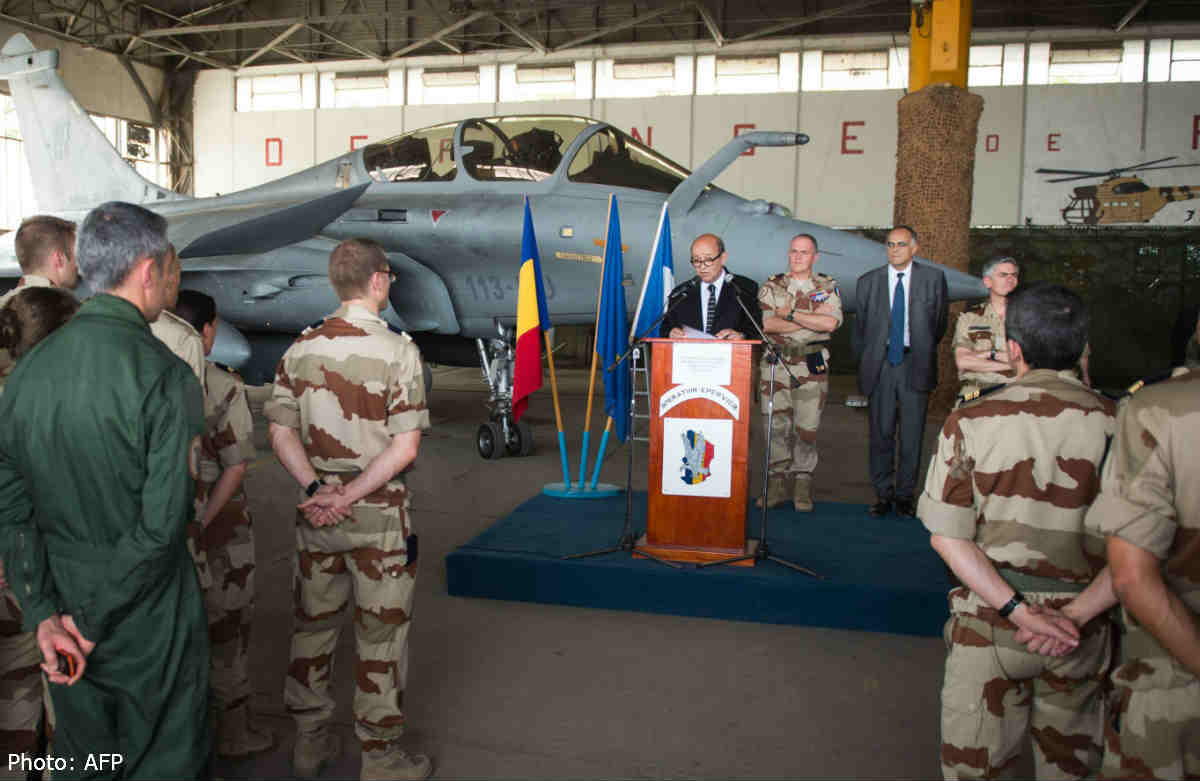 PARIS - France said Sunday its military offensive that freed northern Mali from the grip of Islamists would be replaced by an operation spanning the wider, largely lawless Sahel region to combat extremist violence.
The so-called Serval offensive kicked off in January last year when French troops came to the help of Malian soldiers to rid the country's vast desert north from Islamists and Tuareg rebels who seized control after a coup.
France had initially planned to put an end to Serval and redeploy troops to the Sahel region in May but a fresh bout of clashes between rebels and the army in the flashpoint northern town of Kidal forced Paris to delay the pull-out.
"The president wanted a reorganisation of our troops in the (Sahel) zone," Defence Minister Jean-Yves Le Drian said Sunday in a television interview.
He said French-led Serval had been successful. "Now there is a concern for us and for the countries in the area to make sure there is no upsurge (in terrorism) as there are still major risks that jihadists will develop in the zone that goes from the Horn of Africa to Guinea-Bissau." The new operation, codenamed Barkhan, will kick off in the coming days and is being implemented in partnership with five countries in the Sahel-Sahara region, Le Drian said, without detailing which nations these were.
He added the operation would consist of around 3,000 soldiers, and drones, helicopters and fighter jets would be used.
Le Drian did not mention what nationality the troops would be, but he had said in May that this "counter-terrorism" operation would consist of 3,000 French soldiers who would be present in northern Mali, the north of Niger and in Chad.
"The aim is to prevent what I call the highway of all forms of traffics to become a place of permanent passage, where jihadist groups between Libya and the Atlantic Ocean can rebuild themselves, which would lead to serious consequences for our security," Le Drain said.
"It's our security which is at stake."