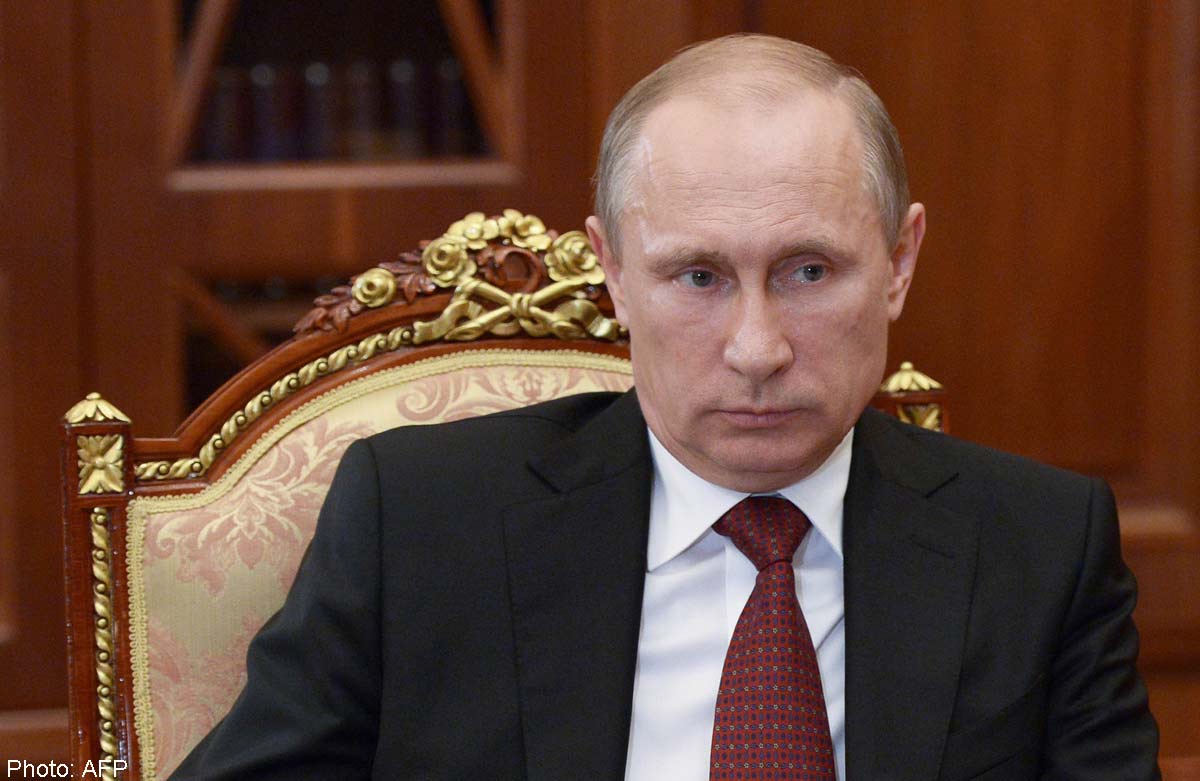 LONDON/PARIS - Britain, Germany and France agreed on Sunday they should be ready to ratchet up sanctions on Russia over the downing of a Malaysian jet carrying 298 passengers when European foreign ministers meet in Brussels on Tuesday.
Ukraine on Sunday accused separatist rebels of hiding evidence that a Russian missile was used in the shooting down of the airline that has intensified a showdown between the Kremlin and Western powers.
Ministers should be ready to announce a fresh round of sanctions at a meeting of the European Union's Foreign Affairs Council, said a statement from British Prime Minister David Cameron's office, issued after calls with French President Francois Hollande and German Chancellor Angela Merkel. "They ... agreed that the EU must reconsider its approach to Russia and that foreign ministers should be ready to impose further sanctions on Russia when they meet on Tuesday," the statement said.
The leaders also agreed to press Russian President Vladimir Putin to ensure investigators had free access to the crash site.
Before the jet crashed last week, EU leaders had already agreed to sanction some Russian companies and block new loans to Russia by multilateral lenders, but the measures still were less stringent than US restrictions announced at the same time.
'PARIAH STATE'
The 28-nation EU has been under pressure from the United States and Ukraine to take a harder line but some EU governments are wary of potential retaliation from Russia, the bloc's biggest energy supplier, if they imposed trade sanctions Speaking earlier on Sunday, British Foreign Secretary Philip Hammond said that unless Moscow's position radically changed, Britain would be pushing more reluctant European states to agree to new sanctions.
He warned that Russia could end up in international isolation. "Some of our European allies, have been less enthusiastic, and I hope that the shock of this incident will see them now more engaged, more willing to take the actions which are necessary to bring home to the Russians that when you do this kind of thing it has consequences," Hammond told the BBC.
In a separate interview, Hammond said Russia must use its influence over rebels to ensure safe access to the crash site and cooperate with international investigators. "Russia risks becoming a pariah state if it does not behave properly," he said on Sky television.
He said information so far pointed strongly to the conclusion that the plane had been shot down from territory held by pro-Russian separatists and the missile was almost certainly supplied by Russia.
"The Russians have influence if not direct control over these people," he said. "They have been supplying them, they have been supporting them, they have been providing them with succour. They cannot deny their responsibility for the acts that these people are carrying out."