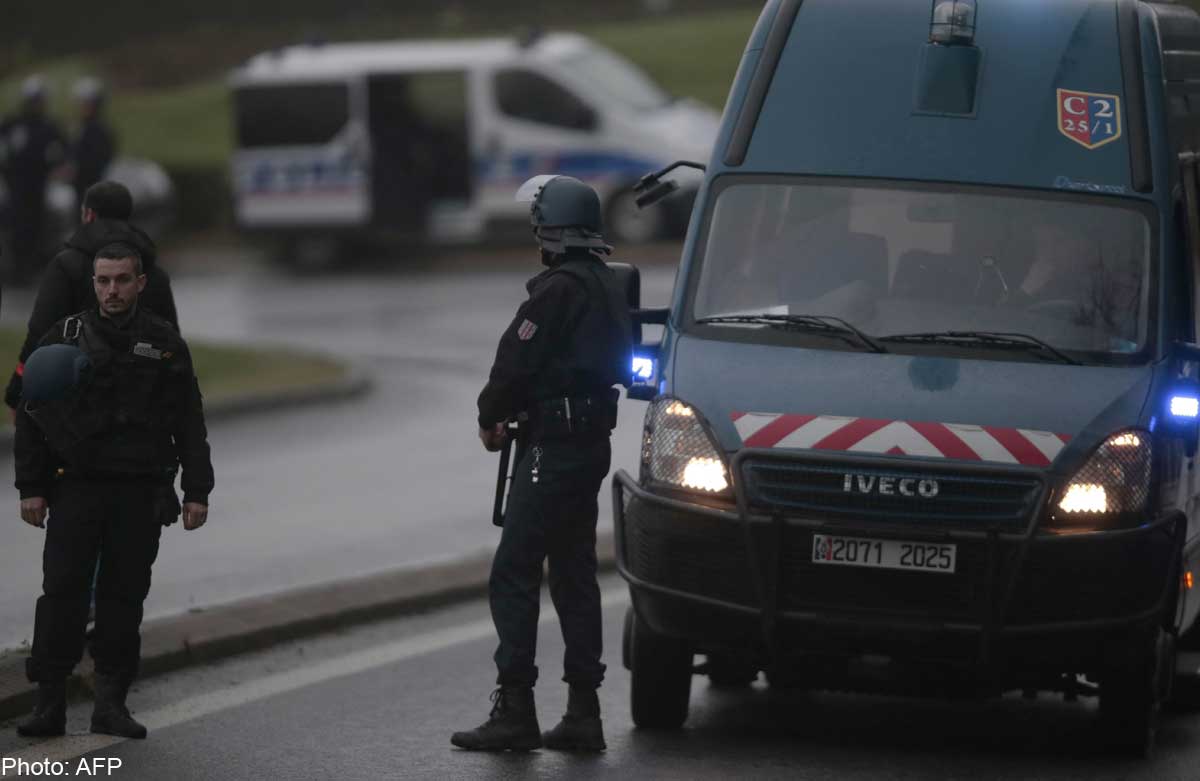 PARIS - The French government said there was little doubt that it had located the two main suspects in the Charlie Hebdo killings at a light industrial unit in northern France where police sources said earlier a hostage-taking was going on.
"We are almost certain it is those two individuals holed up in that building," Interior Ministry spokesman Pierre-Henry Brandet told iTELE television on Friday.
The fugitive suspects are French-born sons of Algerian-born parents, both in their early 30s, and already under police surveillance.
One was jailed for 18 months for trying to travel to Iraq a decade ago to fight as part of an Islamist cell. Police said they were "armed and dangerous".
The two brothers are suspected of being the Islamist gunmen who killed 12 people at the French satirical weekly on Wednesday.