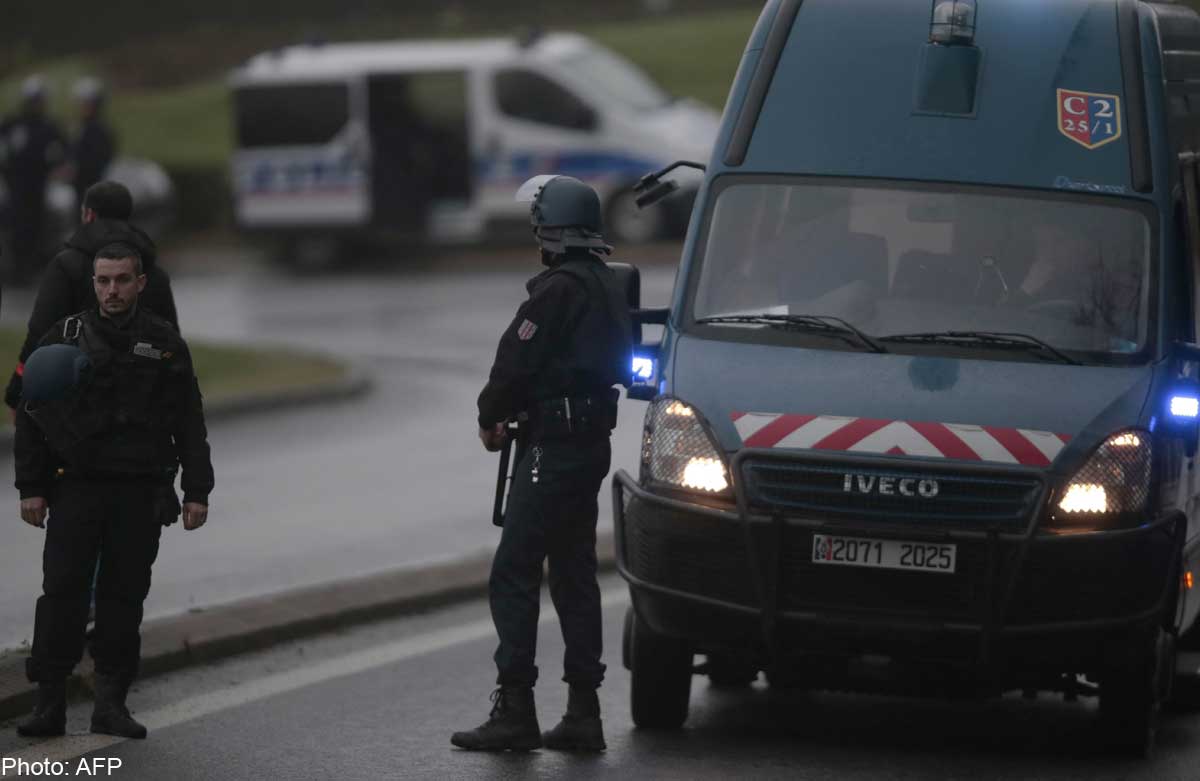 DAMMARTIN-EN-GOELE, France - The Paris prosecutor denied a radio report on Friday that at least one person had been killed in a shootout preceding a hostage-taking in an industrial zone of the town of Dammartin-en-Goele.
Police have cordoned off the northern town where the two suspects in the Charlie Hebdo killings have been identified following a massive manhunt in the woodland area nearby.
Earlier, RTL radio said at least one person had died and several were injured in a shoot-out. The Interior Ministry could not immediately confirm whether there were victims.