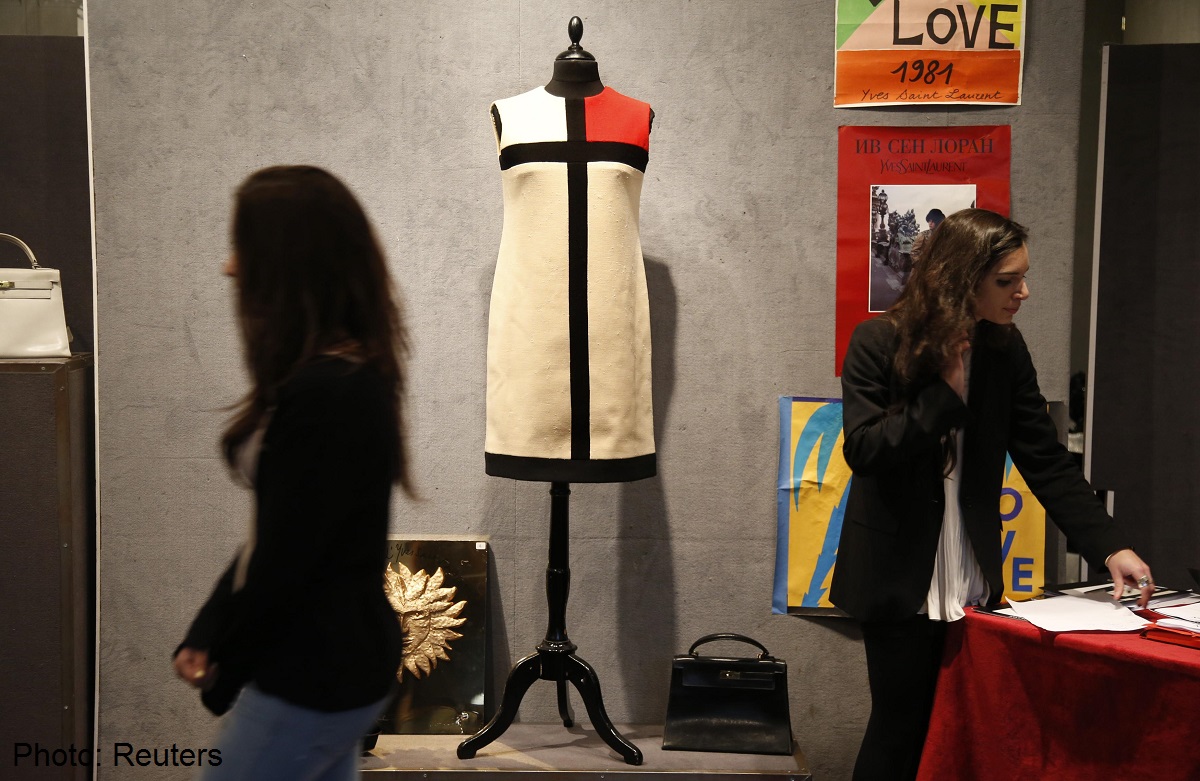 LONDON- A French-style chateau in northeastern England will host Britain's first exhibition dedicated to the legendary French fashion designer Yves Saint Laurent, it was announced on Sunday.
"Yves Saint Laurent: Style is Eternal", which runs from Jul 11 to Oct 25, will see 50 outfits displayed alongside fashion and textile items from the permanent collection at the Bowes Museum.
It will include iconic pieces such as the Mondrian dresses and the tuxedo, which Saint Laurent pioneered as a garment for women. One of the high priests of fashion, he died in 2008 at the age of 71.
The Bowes Museum, built in the late 19th century in County Durham and now housing an extensive private collection of European fine and decorative arts, may not seem an obvious location.
But Pierre Berge, president of the Fondation Pierre Berge-Yves Saint Laurent, which is putting on the exhibition, said it was "the perfect setting for us".
"The Bowes Museum is a natural destination given its exceptional work with fashion and textiles - the museum and its location also clearly reflects Yves Saint Laurent's and my own passion for inspiring, timeless places," Berge said in a statement.