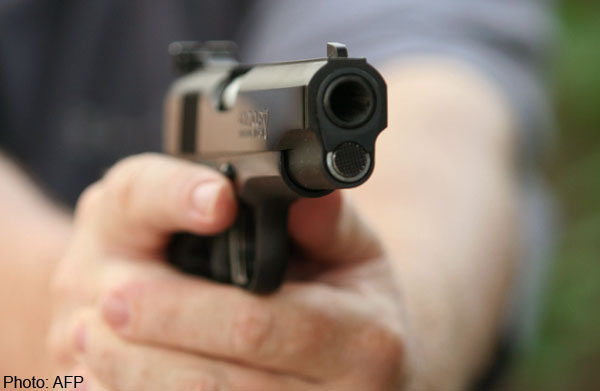 DUBAI - Unidentified gunmen shot dead five people in Saudi Arabia's Eastern Province late on Monday evening, the state news agency reported.
Nine people were wounded in the attack in al-Dalwah town in al-Ahsa district, a police spokesman was quoted as saying. "As a group of citizens was leaving a building...three masked men opened fire at them with machine guns and pistols,"the spokesman said, adding that the incident was under investigation.
It gave no further details. Al-Ahsa is one of the two main centres of minority Shi'ite Muslims in Sunni-ruled Saudi Arabia, along with the district of Qatif.
Videos purporting to show the aftermath of the attack posted to social media showed a body lying in a pool of blood outside a building, with people milling around calling for help. The authenticity of the videos could not immediately be confirmed.
One of the videos showed a man holding spent bullet casings at the bloodstained entrance to what appears to be a Shi'ite place of worship.
Shi'ite Muslims worldwide are holding ceremonies marking Ashoura, a 10-day event commemorating the death of the Prophet Mohammad's grandson Imam Hussein in battle 1,300 years ago.
Qatif and Al-Ahsa have historically been the focal point of anti-government demonstrations in support of Shi'ites.
Shi'ites say they face discrimination in seeking educational opportunities or government employment and that they are referred to disparagingly in text books and by some Sunni officials and state-funded clerics.
They also complain of restrictions on setting up places of worship and marking Shi'ite holidays, and say that Qatif and al-Ahsa receive less state funding than Sunni communities of equivalent size.
The Saudi government denies allegations of discrimination.
A government census in 2001 said there were about a million Saudi Shi'ites. But US diplomats in a 2008 embassy cable released by WikiLeaks estimated they represent up to 12 per cent of the total Saudi population, which now numbers 20 million.