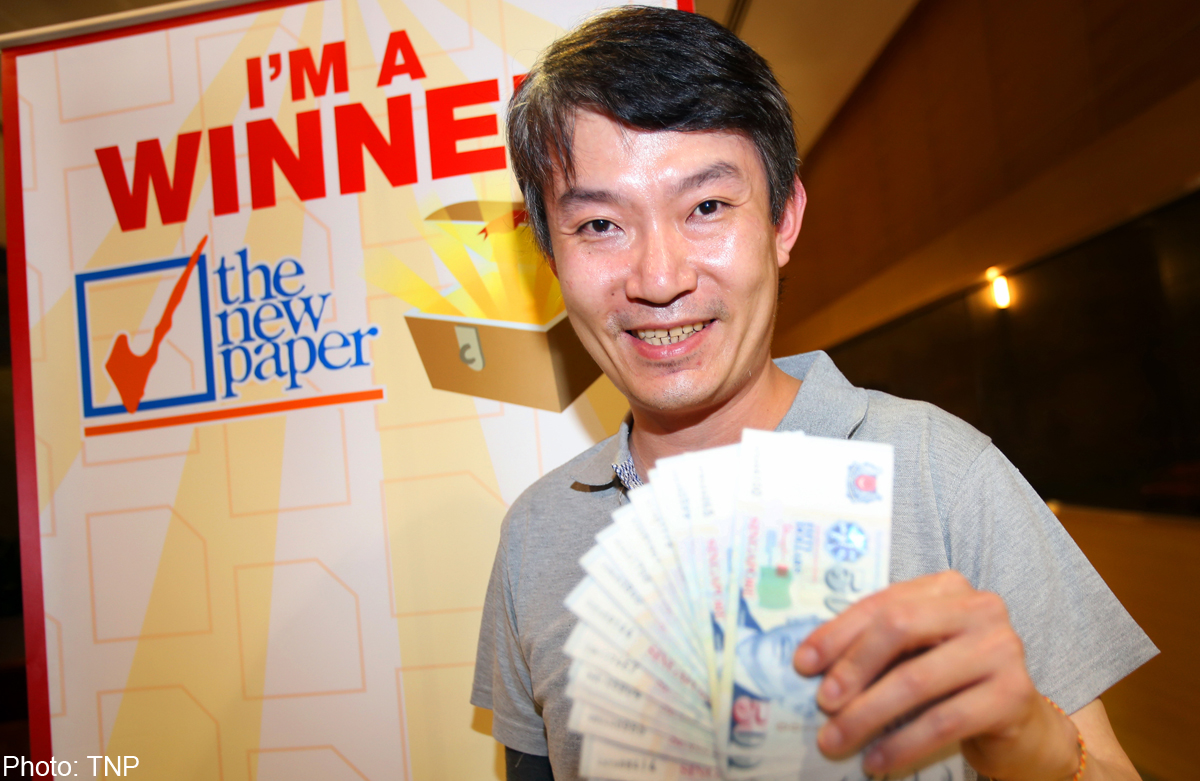 SINGAPORE - Mr Kent Chia (right) walked away with $1,000 in cash last night.
The affable and well-spoken 42-year-old taxi driver joked: "Only $1,000!"
He was referring to the $14,000 prize money in The New Paper Bonus Challenge which had snowballed, till two winners came forward on Thursday night to claim their $7,000 a piece.
Mr Chia had bought TNP in the morning, but it was his girlfriend who alerted him to the prize and called him up while he was driving.
The long-time reader of TNP - he has been reading the paper since the 1990s, when he was in the army - says he enjoys getting all the news he needs in an easy-to-digest way.
Those looking for a win can still take part. Today is the last day of the Bonus Challenge.
Do the numbers line up with the bonus card from Monday's edition?
You could be our last $1,000 winner.
This article was published on May 4 in The New Paper.
Get The New Paper for more stories.