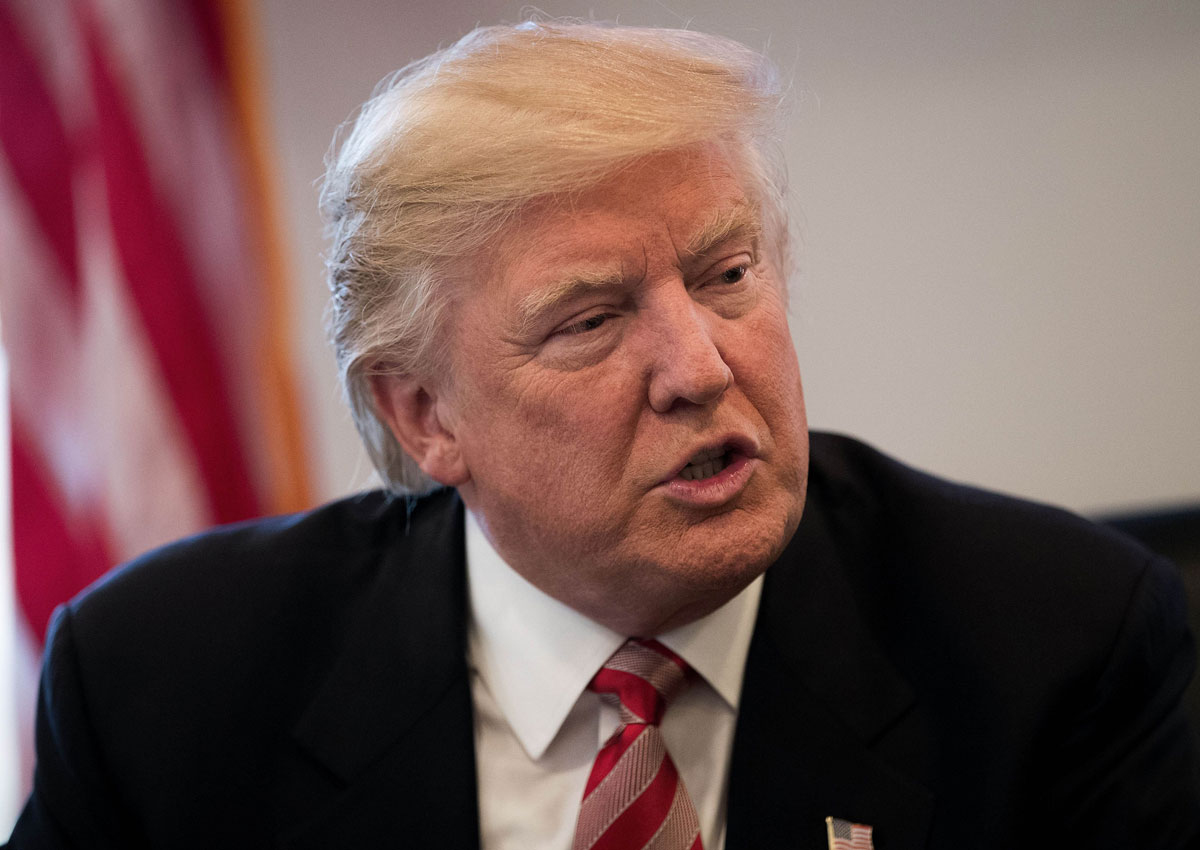 Indonesia, the country with the world's biggest Muslim population, can do business with a "pragmatic"U.S. President-elect Donald Trump, a senior minister close to President Joko Widodo said on Wednesday.
Coordinating Minister for Maritime Affairs Luhut Pandjaitan said outgoing President Barack Obama's "ideological" foreign policy had intensified differences between countries.
"President Trump is a pragmatist who is likely to adopt a non-ideological and non-confrontational approach to a diverse political world," Pandjaitan said in an opinion piece published in Singapore's Straits Times newspaper.
As well as being close to Widodo - the two were business partners before entering politics - Pandjaitan plays an important role in formulating foreign policy, including in the South China Sea, where China and the United State are vying for influence.
His comments come after China has reacted negatively to comments from Trump and some of his Cabinet appointees about Taiwan, U.S. adherence to the "one-China" policy and China's occupation of islands and shoals in disputed waters in the South China Sea.
In the most expansive assessment of Trump from a senior Indonesian government member, Pandjaitan said the New York real estate mogul's business background would enable him to strike deals with countries without judging the "colour of their political skin". "What matters is what they bring to the table," he wrote.
Pandjaitan said this approach would benefit Indonesia, as would the complementary nature of the Indonesian and U.S. economies and Trump's vow to wipe out Islamic State, which has inspired at least eight militant plots in Indonesia in the past 18 months.
Like Trump, Widodo was an outsider who had been labelled a"populist", he added.
"That word is a loaded term used by the liberal intelligentsia to describe those who have had the audacity to rise to power outside its gilded, guarded gates."
Pandjaitan said the policies of the outgoing U.S. administration had had unintended consequences.
"Under President Barack Obama, America's ideological desire to remould the world, including Europe, in America's image helped precipitate the crisis in Ukraine that ended with Russia annexing Crimea. Its pivot to the Asia-Pacific concluded with China ignoring international law in the South China Sea."
Pandjaitan did not refer to Trump's pledge in December 2015 for a "total and complete shutdown" of Muslim immigration, which caused outrage in Indonesia and other Muslim countries.
Trump later softened the policy to only suspending immigration from countries compromised by terrorism.
Indonesia, whose 220 million Muslims largely practice a moderate form of Islam, has close relations with the United States and many Indonesians think highly of Obama, who spent part of his childhood in the capital, Jakarta.