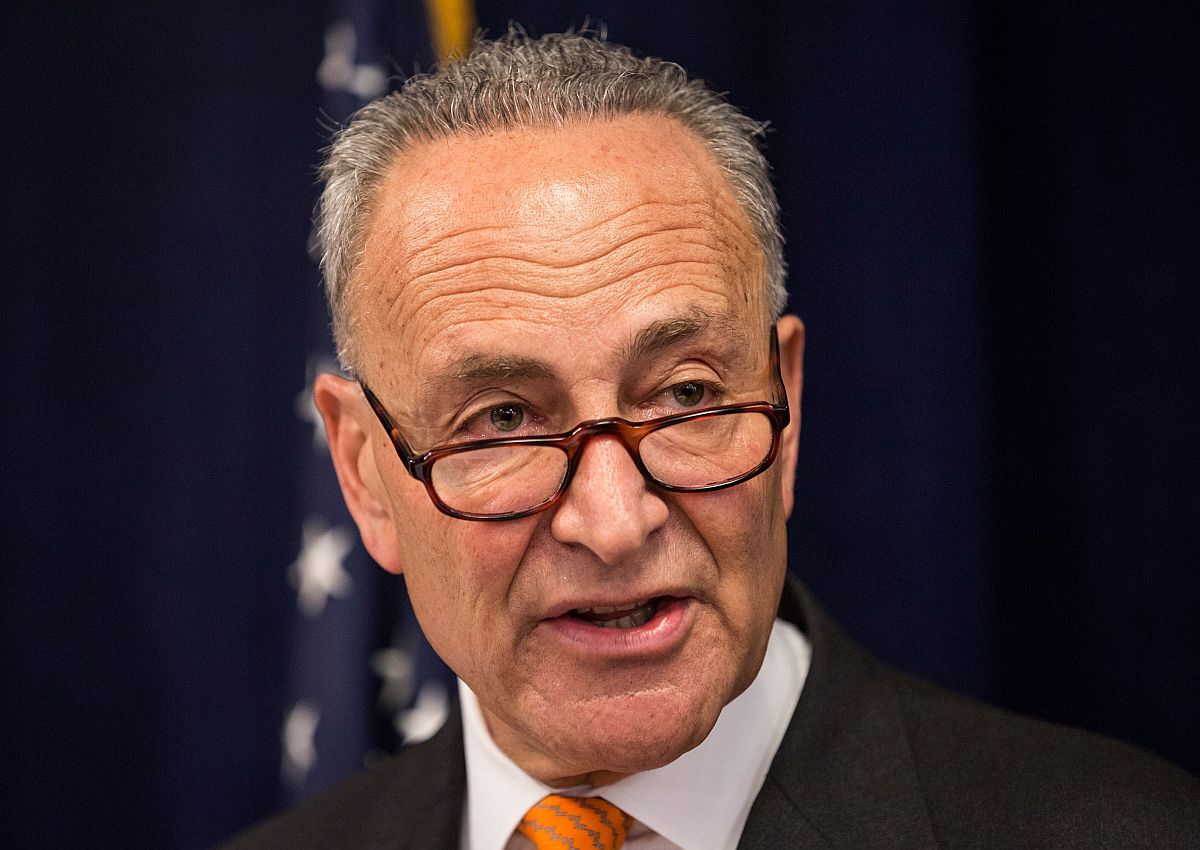 WASHINGTON - The White House responded with ill-disguised anger Friday to news that Chuck Schumer, a key Democratic ally in the Senate, will oppose the landmark nuclear deal with Iran.
In a statement - purposely announced at the same time as the blockbuster Republican presidential debate Thursday - Schumer said planned inspections of Iran's nuclear sites were not intrusive enough and would allow it to become a threshold nuclear state.
The loss of Congress's most influential Jewish member is a blow to President Barack Obama, who is trying to rally enough votes in the Senate to protect the agreement from being overturned.
"It makes the deal much more vulnerable both now in terms of congressional support but also with next president who will have to follow through," said Julian Zelizer of Princeton University.
White House spokesman Josh Earnest described Schumer's decision as "disappointing" but "not particularly surprising." But the civil tone belied seething resentment among Obama allies.
It is resentment that could have a lasting impact on who leads the Democratic Party in the Senate after current leader Harry Reid retires in 2016.
"Senator Schumer siding with the GOP against Obama, (Hillary) Clinton, and most Democrats will make it hard for him to lead the Dems in '16," said Dan Pfeiffer, a long-time Obama senior advisor who left the administration in March.
- Last straw -
While allies, Schumer and Obama have disagreed on several major issues over the years.
Schumer voted for the war in Iraq, suggested Obama's signature healthcare reform was a mistake and now opposes the Iran deal.
That was the last straw for some.
"Chuck Schumer, who said it was a mistake to pass Obamacare, now comes out again the Iran Deal. This is our next Senate leader?" asked Jon Favreau, a former Obama speechwriter.
Schumer's former roommate, Senator Dick Durbin had also been in the running to take the coveted top Democratic spot in the Senate.
He may now see an opening to press his case.
Depending on the outcome of the 2016 election the person holding that post will either run Senate business as the majority leader - if the Democrats regain the majority - or lead the opposition if they do not.
Previous holders of the post include Lyndon Johnson, who went on to become president.
The White House said it was up to Senate Democrats to decide their leader, but dropped heavy hints about what they thought of Schumer's actions.
"I certainly wouldn't be surprised if there are individual members of the Senate Democratic caucus that will consider the voting record of those who say they would like to lead the caucus," said Earnest.
Earnest also made several references to Schumer's backing for the 2003 invasion of Iraq.
The New York Times, Schumer's home-state newspaper was more scathing, saying he had "cast his lot with Republican presidential candidates." Action group MoveOn.org fumed, saying they would withhold $10 million in contributions to candidates who undermine Obama's diplomacy with Iran.
The ill, Zelizer said, will "could cost him considerable support among Senate Democrats who understand this is political blow to the administration." There was, however, some praise for Schumer.
Hardline Republican presidential candidate Ted Cruz praised Schumer's "bravery" and urged him to lead the charge against the deal.
It is an endorsement that even a besieged Schumer could perhaps do without.