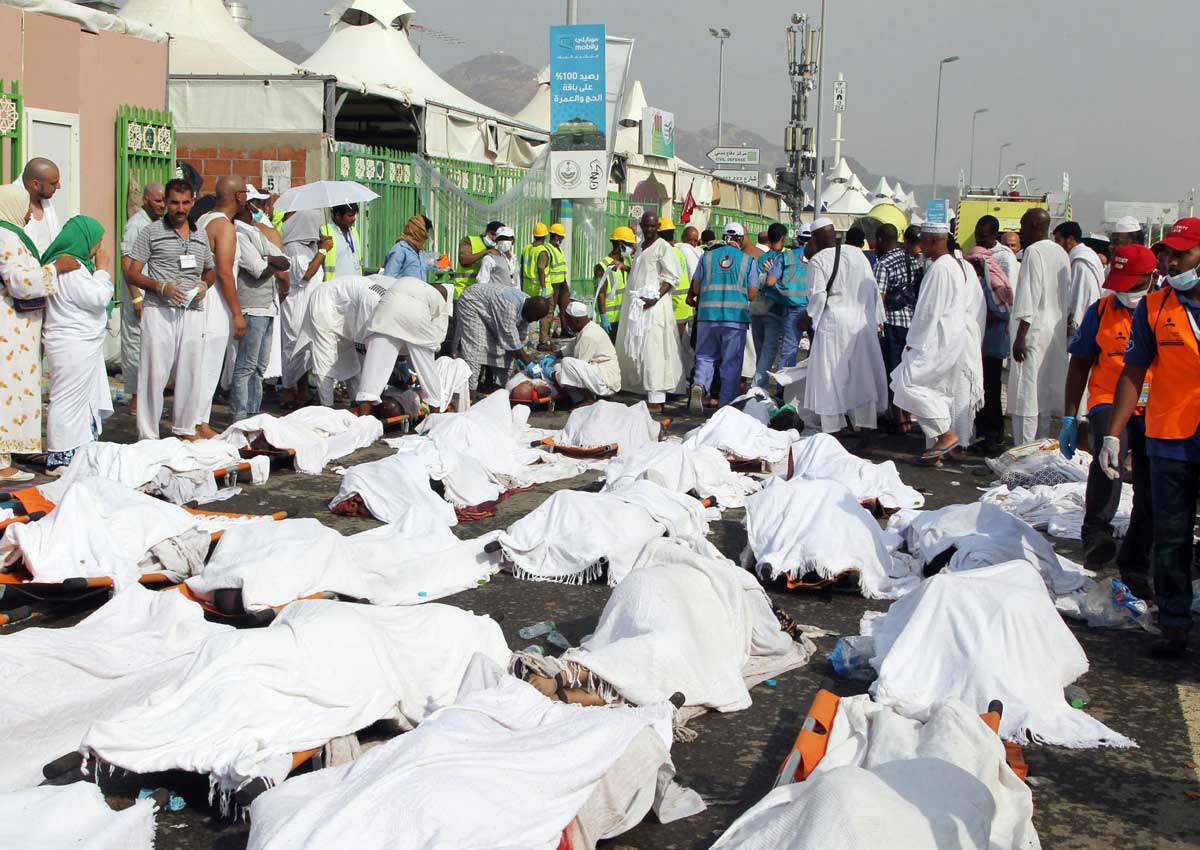 TEHRAN - Ceremonies took place across Iran on Sunday to honour citizens killed in a stampede at the hajj, as a second plane returned the bodies of 114 pilgrims from Saudi Arabia.
The latest repatriation of corpses from the giant September 24 crush came after 104 bodies were brought home on Saturday, leaving 246 of the country's 464 declared victims yet to be returned.
Iran has the highest death toll among the countries affected by the tragedy. Egypt was second worst hit with 138 dead and 96 still missing.
Thousands attended a procession for the dead in central Tehran with similar events taking place in provincial capitals.
Iran's hajj organisation chief Said Ohadi said late Saturday that 205 more bodies had been located, state television reported.
"Bodies that are clearly Iranian will be repatriated and identified in Iran," he said.
Health Minister Hassan Hashemi had said earlier that not all of the Iranian dead had yet been found and many were thought to be lying unidentified in sealed containers.
Iranian officials were trying to "repatriate more than 100 other bodies on Sunday night", interior ministry spokesman Hossein Ali Amir told state television.
Iran has accused Saudi Arabia of incompetence in its handling of safety at the hajj, further souring relations already strained by the civil war in Syria and conflict in Yemen.
Tehran has been deeply critical of the slow pace at which the Saudi authorities have identified the dead.
The kingdom says 769 pilgrims died in the tragedy, but tolls provided by foreign officials and media from 24 countries add up to well over 1,000.