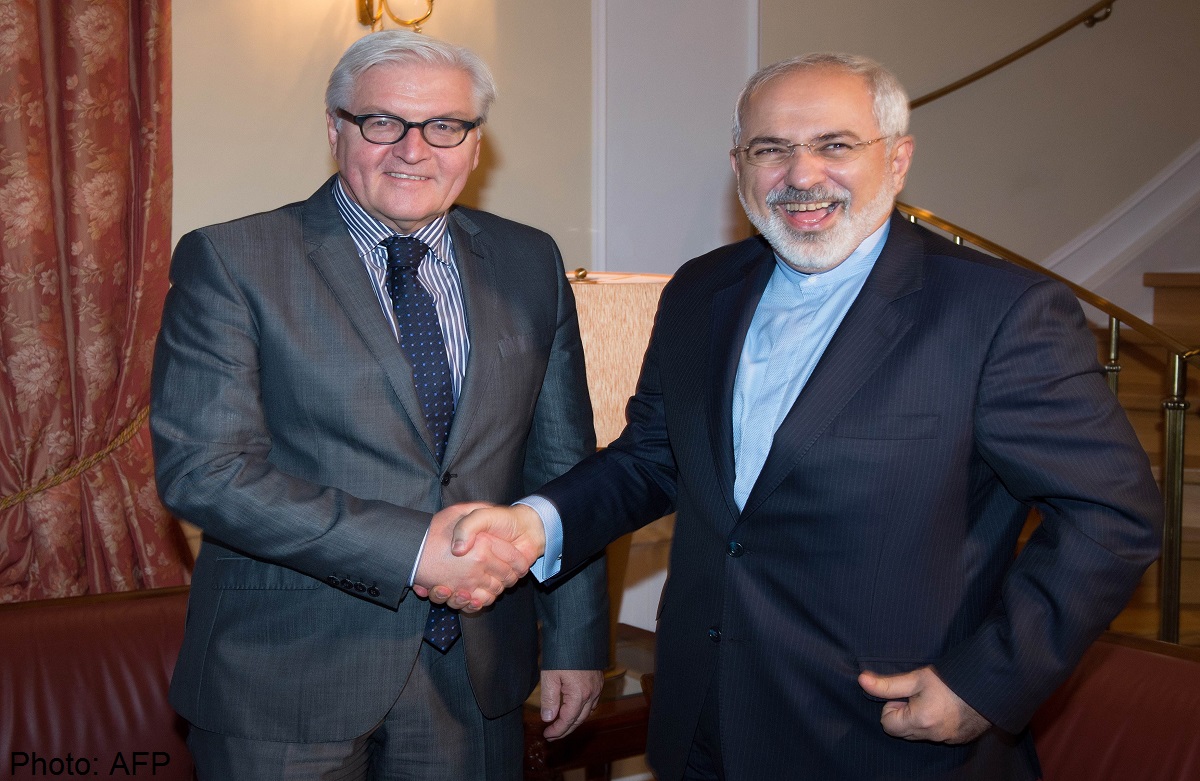 VIENNA - Iran signalled Sunday it is open to having nuclear talks with world powers extended by up to a year if no real progress toward a deal is achieved later Sunday, the eve of a deadline.
Foreign ministers holding marathon negotiations in the Austrian capital Vienna have been deadlocked in their efforts to secure a high-stakes nuclear agreement by Monday.
"We're working hard," US Secretary of State John Kerry said Saturday in Vienna, "and we hope we're making careful progress, but we have big gaps, we still have some serious gaps, which we're working to close."
Kerry, who on Friday postponed a trip to Paris to remain in Vienna for the talks, met Iranian Foreign Minister Mohammad Javad Zarif on Saturday afternoon, their fourth meeting in three days.
Another meeting was expected Sunday.
German Foreign Minister Frank-Walter Steinmeier, also in the Austrian capital, called this final weekend of talks, after months of negotiations, a "moment of truth".
At stake is a historic deal in which Iran would curb its disputed nuclear activities in exchange for broad relief from years of heavy international economic sanctions.
It could end a 12-year standoff that has even raised the prospect of Israeli military strikes on Iranian nuclear facilities. Kerry spoke to Israel's Prime Minister Benjamin Netanyahu by phone on Saturday.
'We must avoid confrontation'
An Iranian source told AFP Sunday that Iran is open to having the nuclear negotiations extended by six months or a year if no real progress toward an agreement is achieved later Sunday.
Such an extension would be under the terms of the Geneva accord that traded a temporary freeze on some aspects of Iran's nuclear activities for limited sanctions relief, the source said.
"We are still focused on agreeing to a kind of political agreement" which would not be written but which would allow for negotiators to fine-tune technical aspects of the agreement later, the source said.
"But if between now and this afternoon or this evening we don't get there, the solution is we consider an extension of the Geneva accord," he said.
"That could be for a period of six months or a year. We must absolutely avoid a climate of confrontation with escalation from one side and the other," the source said.
The United States, Russia, China, Britain, France and Germany have been locked in talks with Iran since February to turn the interim Geneva accord reached a year ago into a lasting agreement by Nov 24.
Such a deal is aimed at easing fears that Tehran will develop nuclear weapons under the guise of its civilian activities.
The Islamic Republic hotly denies such an aim and insists its programme is entirely peaceful.
A European source in the talks said there had been "no significant progress" and "the chances of getting a deal are pretty reduced".
"In order to get a deal the Iranians will have to budge in a rather substantial manner," he said. Discussions about a deadline extension could begin as early as Sunday, he added.
Many experts believe that the deadline may be extended, as happened with an earlier cut-off point on July 20, but officials insist that this is not on the table -- yet.
However, a senior US official said late Saturday that the aim remained getting a deal by Monday night "but we are discussing both internally and with our partners a range of options".
British Foreign Secretary Philip Hammond and his French counterpart Laurent Fabius also joined the talks on Friday. Both have since left but were expected to return.
It was unclear when or whether Russian Foreign Minister Sergei Lavrov, a key player in the talks, might arrive.
Earlier this week the head of the Russian delegation said Lavrov would come only if there was serious progress.
Complex deal
Some areas under discussion appear provisionally settled in what would be a highly complex deal that would run for many years, even decades.
But two key issues remain: the enrichment process that renders uranium suitable for peaceful uses but also at high purities for a weapon; and the pace of the lifting of sanctions against Iran.
Tehran wants to massively ramp up the number of enrichment centrifuges -- in order, it says, to make fuel for future reactors -- while the West wants them dramatically reduced.