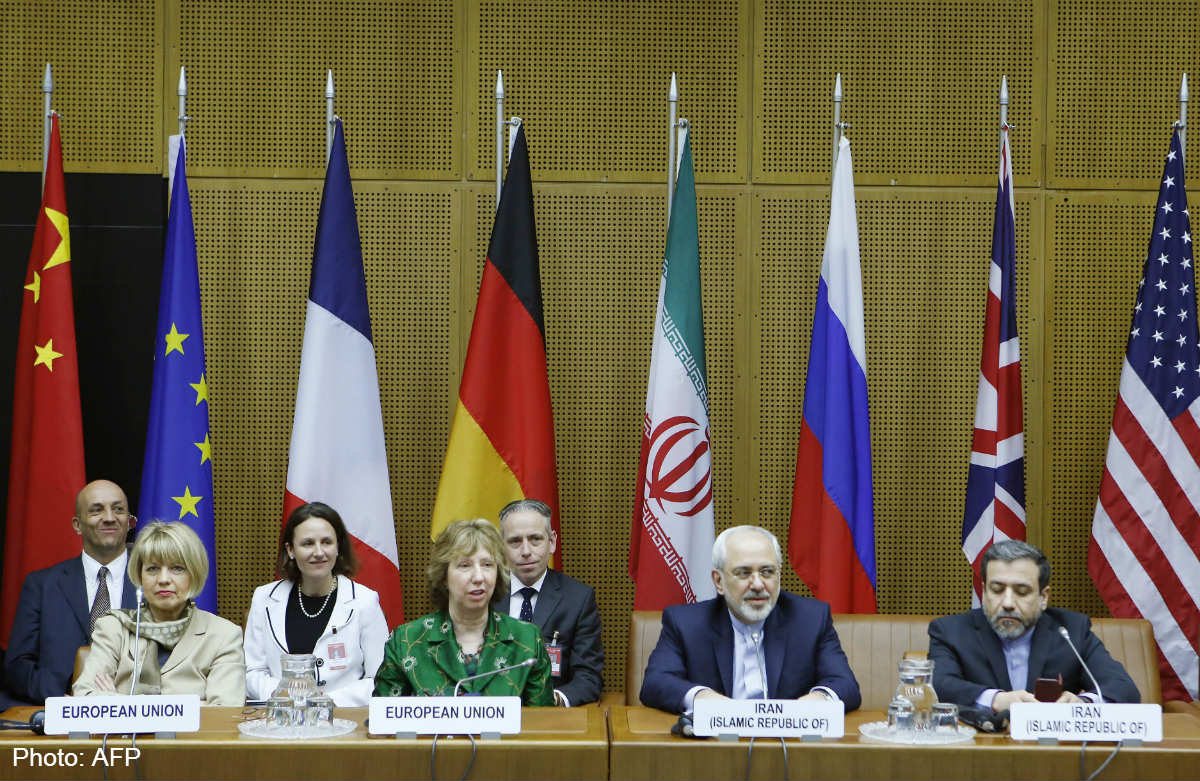 VIENNA - Iran and six world powers began a new round of negotiations on Tuesday aimed at settling their decade-old dispute over Tehran's nuclear programme by late July, despite wide differences on how to get there.
Chief negotiators from Iran, the United States, France, Germany, Britain, China and Russia started a two-day meeting around 9.45am local time at the UN complex in Vienna, where they have held two previous such sessions since February.
Both sides say they aim to start drafting a comprehensive agreement in May, some two months before a July 20 deadline for finalising the accord. Western official say, however, that the two sides are still far apart on key issues.
The powers want Iran to scale back its nuclear programme to deny it any capability to quickly make an atomic bomb, if it decides to build one. Iran says its nuclear programme is entirely peaceful and wants them to lift sanctions.