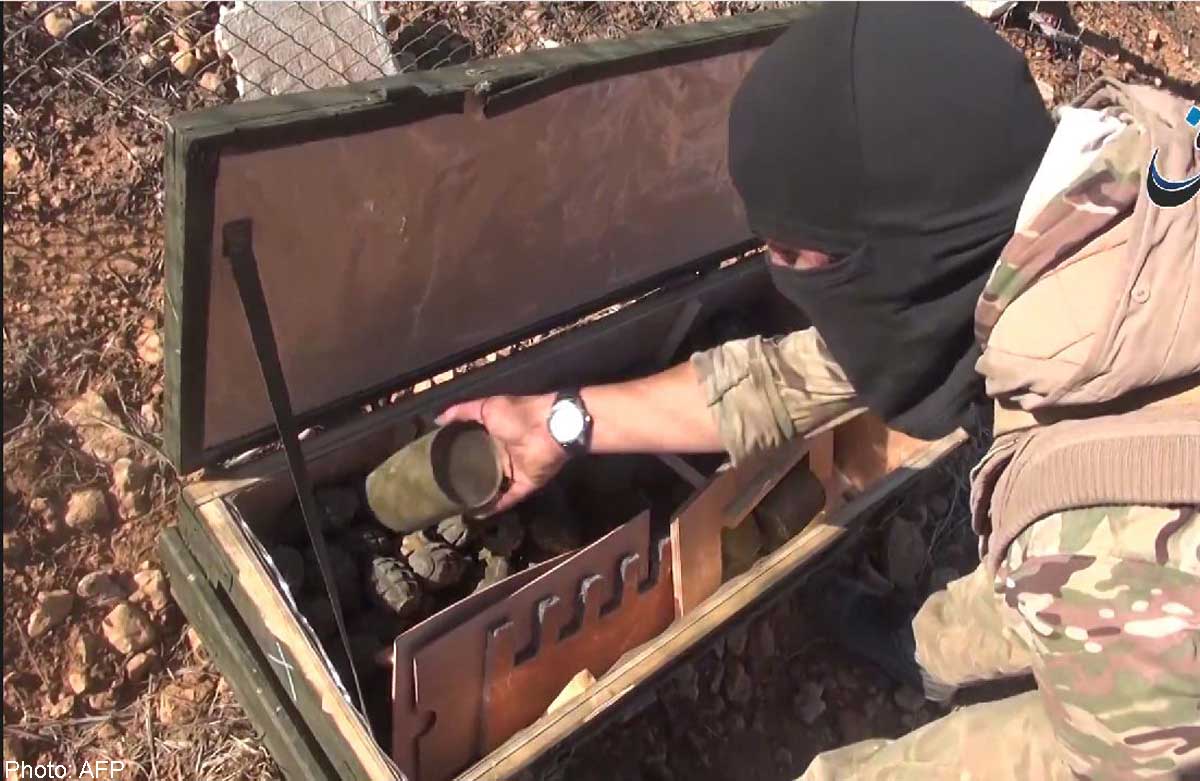 The weapons and ammunition were meant for Kurdish militiamen fighting the Islamic State of Syria and Iraq (ISIS) militants.
But the airdropped delivery by the US-led coalition ended up in enemy hands instead, and the social media-savvy ISIS militants have wasted no time in making a meal of it.
They uploaded a video showing militants rummaging through the cache, Mail Online reported.
ISIS fighters seized at least one cache of the airdropped weapons, which included hand grenades, ammunition and rocket-propelled grenade launchers, according to the video uploaded by a media group loyal to ISIS.
The Britain-based Syrian Observatory for Human Rights, which bases its information on a network of activists on the ground, said the militants had seized at least one cache.
The caches were airdropped early on Monday to Kurds in the embattled Syrian town of Kobane which lies near the Turkish border.
EXODUS
The militant group has been trying to seize the town for over a month now, causing the exodus of some 200,000 people from the area into Turkey.
While Kurds are battling on the ground, a US-led coalition is also targeting the militants from the air.
But the lost weapons drop was more an embarrassment than a great strategic loss.
ISIS militants already possess millions of dollars worth of weapons which they captured from fleeing Iraqi soldiers when they seized swaths of Iraq in a sudden sweep in June.
On Tuesday, the US Central Command said US military forces conducted four air strikes near Kobane that destroyed ISIS fighting positions, an ISIS building and a large ISIS unit.
Meanwhile, Syria's armed forces, including its aircraft, have been providing military support to Kurdish fighters defending the town of Kobane, Syria's information minister said, AFP reported.
"The state with its military forces and planes has been providing military and logistical support, and has supplied ammunition and arms to the town," Mr Omran al-Zohbi was quoted as saying.
This article was first published on Oct 23, 2014. Get The New Paper for more stories.