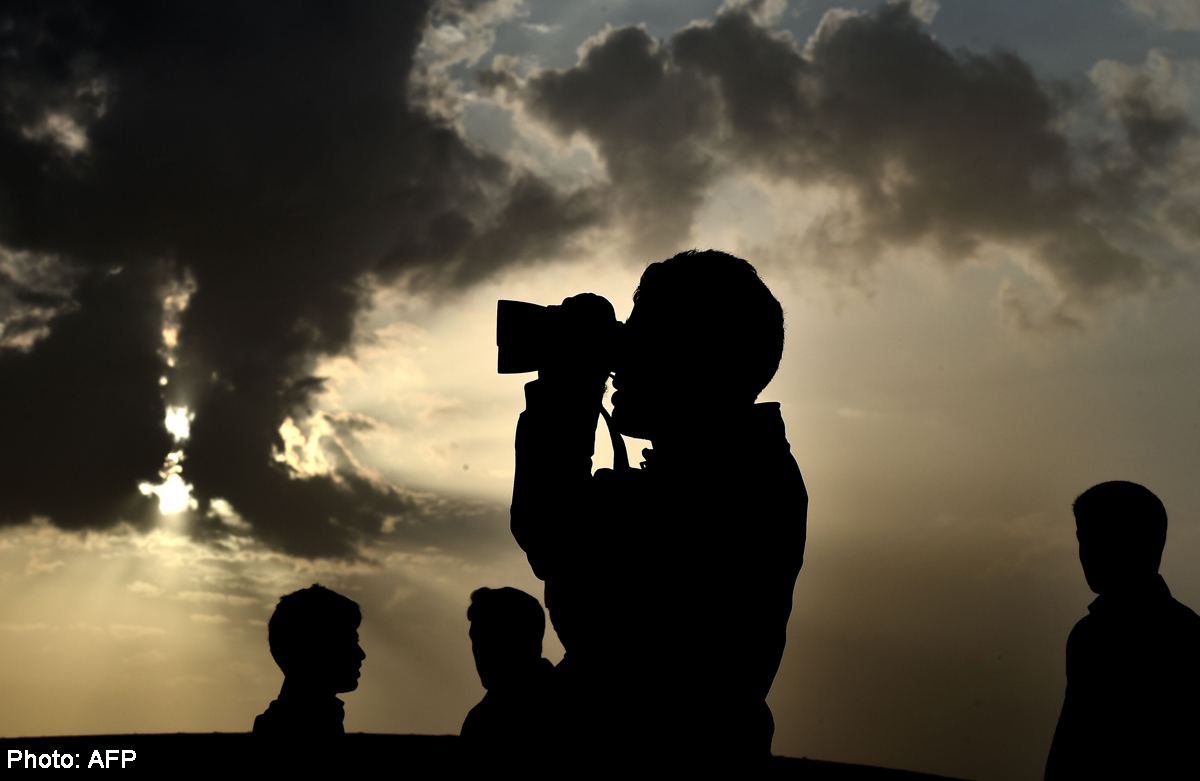 They left their native Austria to become "poster girls" for terror group Islamic State in Iraq and Syria (ISIS).
But they have had enough of their jihadist lifestyle and are trying to return home.
Ms Samra Kesinovic, 17, and her friend Sabina Selimovic, 15, both children of Bosnian migrants, were persuaded to head to war-torn Syria in April, the Daily Mirror reported.
They had started lecturing schoolmates on their Islamic beliefs and when they left Vienna, they left a note telling their parents: "Don't look for us. We will serve Allah - and we will die for him".
MARRIED?
It is believed they married local fighters in Syria and are thought to be pregnant and living in the ISIS stronghold of Rakka in northern Syria.
Security service insiders told Austrian media that the teens managed to contact their families to say they had become disillusioned and wanted to leave.
Austrian newspaper Oesterreich, which revealed the girls' intentions to return home, is said to have close connections to those investigating the disappearance of the two girls and is in close contact with their families, Britain's Daily Mail reported.
Austrian police said that both Ms Kesinovic's and Ms Selimovic's social media accounts were taken over and manipulated to broadcast fake messages about the life they were having.
They warned that there is almost no chance of the teens being able to return after their images were shared globally.
A spokesman for the Austrian Interior Ministry, Mr Karl-Heinz Grundboeck, said: "The main problem is about people coming back to Austria. Once they leave it is almost impossible."
Reports earlier last month said that one of the girls may have been killed, but this was not officially confirmed.
The girls' motivations are unclear, but they apparently had contact with Chechen youths and visited a mosque in Vienna's second district before they left.
Police have expressed concerns that their actions inspired others to follow suit, after two more teenage girls were caught trying to flee Austria to join ISIS.

This article was first published on October 13, 2014.
Get The New Paper for more stories.