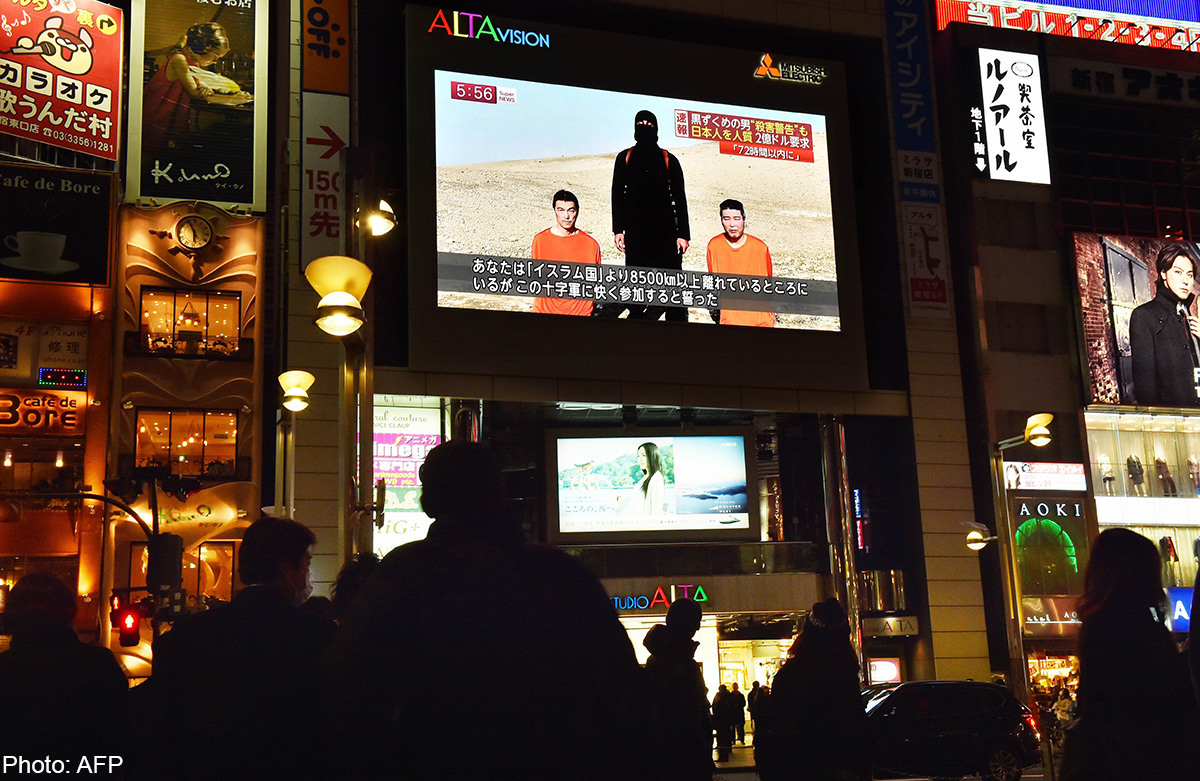 PARIS - Islamic State likely targeted Japan to undermine the unity of the Anglo-American-led alliance seeking to eradicate the militant organisation, with hostage-taking serving as an effective publicity campaign for the group, experts say.
The group has set a combined ransom of US$200 million (S$266.6 million) - an extraordinarily high sum compared with past abductions.
"The outrageous amount suggests that the kidnappers don't expect to reach a deal," says Koichiro Tanaka, director of the JIME Center at the Institute of Energy Economics, Japan.
This has also spurred speculation that the group was simply staging a publicity stunt using Japanese Prime Minister Shinzo Abe's tour of the Middle East. The video of the hostages and the group's demands came out right before US President Barack Obama's State of the Union address. Such timing suggests that Islamic State was trying to reassert its presence after the French terrorist attacks raised the profile of rival group al-Qaeda.
Islamic State is also hungry for funds. The group approved this month its first budget since declaring statehood last year. French newspaper Le Figaro, citing local media, reports the size of the 2015 budget at US$2 billion. American magazine Newsweek says ransom money accounts for a fifth of the group's income.
Read the full article here.