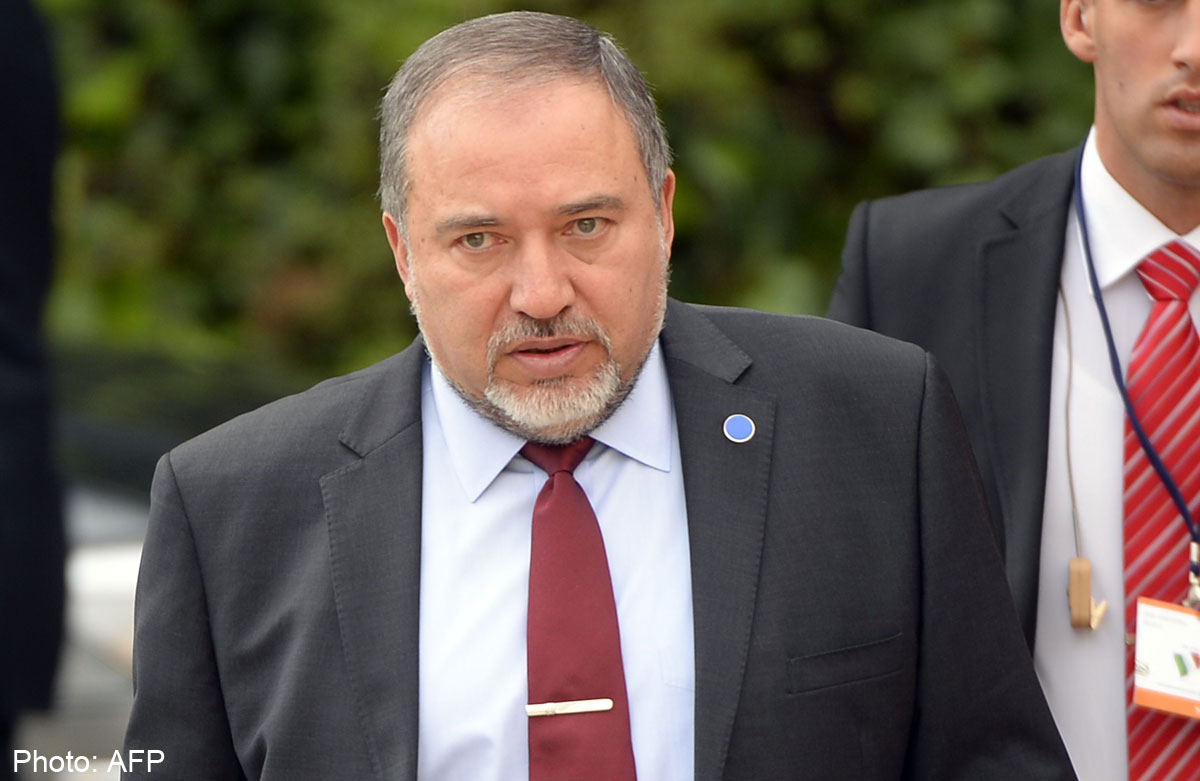 JERUSALEM - Foreign Minister Avigdor Lieberman left Israel on Thursday for Rome to meet his US and Russian counterparts amid deadlock in peace talks with the Palestinians.
"The minister will meet John Kerry and Sergei Lavrov," his spokesman said, as Israel and the Palestinians engage in a war of words on the stalled US-brokered negotiations.
Prime Minister Benjamin Netanyahu on Tuesday urged Palestinian president Mahmud Abbas to recognise Israel as a Jewish state and to "abandon the fantasy" of flooding Israel with returning Palestinian refugees.
His remarks sparked a furious reaction from the Palestinians, who denounced his demand and said it had effectively put the final nail in the coffin of the talks.
The spat threw a harsh spotlight on the divide between the two sides and the Herculean task faced by Kerry, who is trying to get them to agree on a framework for extending direct peace talks beyond an April 29 deadline.
Before leaving for Italy, Lieberman again accused the Palestinians of undermining the negotiations.
However, speaking on public radio, he also underlined "the importance of continuing the talks and managing the conflict, even if it cannot be resolved".
Asked about the tensions between Russia and Ukraine, the Soviet-born Lieberman stressed Israel's neutral stance.
"We don't respond to all conflicts, especially if nobody has asked for our advice. Iran, the Palestinians, the situation in Syria, Hezbollah -- these are our priorities," he replied.