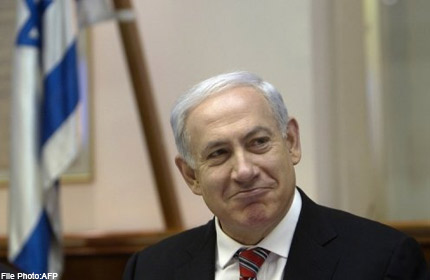 JERUSALEM - Israeli Prime Minister Benjamin Netanyahu is to undergo a hernia operation overnight in a Jerusalem hospital, his office said in a statement late on Saturday.
It said that surgery, at Jerusalem's prestigious Hadassah Ein Kerem hospital, was expected to last about an hour and would probably be done under local anaesthetic.
The statement said that Netanyahu, 63, was expected to be discharged on Sunday afternoon.
Sunday morning's weekly cabinet meeting would be postponed, it added, although a session of a ministerial committee expected to approve the release of a first batch of 26 prisoners ahead of another round of peace talks with the Palestinians on Wednesday would go ahead, chaired by Defence Minister Moshe Yaalon.