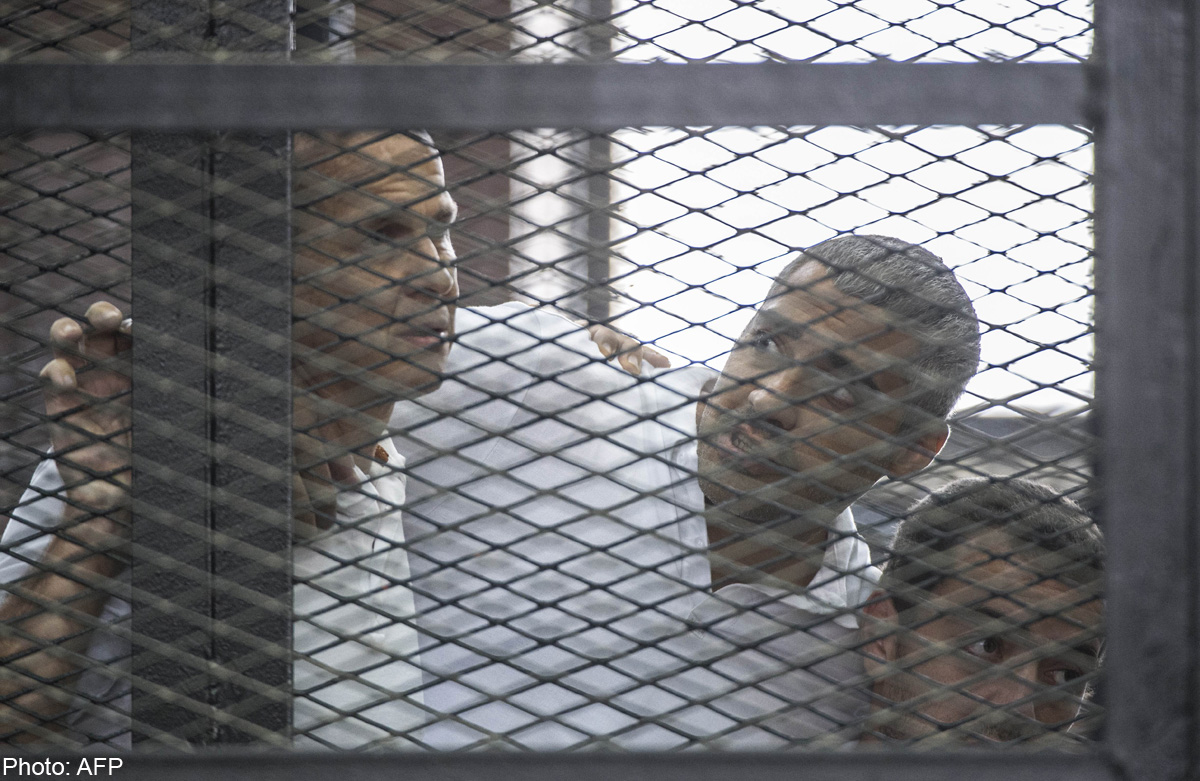 DOHA - Al-Jazeera slammed as "unjust" an Egyptian court decision Monday to jail three of its journalists for between seven and 10 years after convicting them of aiding the blacklisted Muslim Brotherhood.
"We condemn... this kind of unjust verdict," the network's chief Mustafa Sawaq told the satellite news channel after a Cairo court jailed the three in a case that has caused international outrage.
"We are shocked," he said, charging that evidence provided by the prosecution "was not enough to jail someone for a single day".
Sawaq also said the journalists had been working openly with "nothing disguised" about their output which was broadcast openly on the Al-Jazeera English channel.
Australian Peter Greste and Egyptian-Canadian Mohamed Fadel Fahmy were sentenced to seven years, while producer Baher Mohamed received two sentences - one for seven years and another for three.
Nine other defendants tried in absentia, including three foreign journalists, were sentenced to 10 years, while two defendants were acquitted.
"Peter, Mohamed, and Baher and six of our other colleagues were sentenced despite the fact that not a shred of evidence was found to support the extraordinary and false charges against them," said Al-Jazeera English managing director Al Anstey in a statement.
"To have sentenced them defies logic, sense, and any semblance of justice. There is only one sensible outcome now. For the verdict to be overturned, and justice to be recognised by Egypt," he added.
Since the Egyptian army ousted Islamist president Mohamed Morsi in July 2013, the authorities have been incensed by the Qatari network's coverage of their deadly crackdown on his supporters.
They consider Al-Jazeera to be the voice of Qatar, and accuse Doha of backing Morsi's Brotherhood, while the emirate openly denounces the repression of the Islamist movement's supporters which has killed more than 1,400 people.