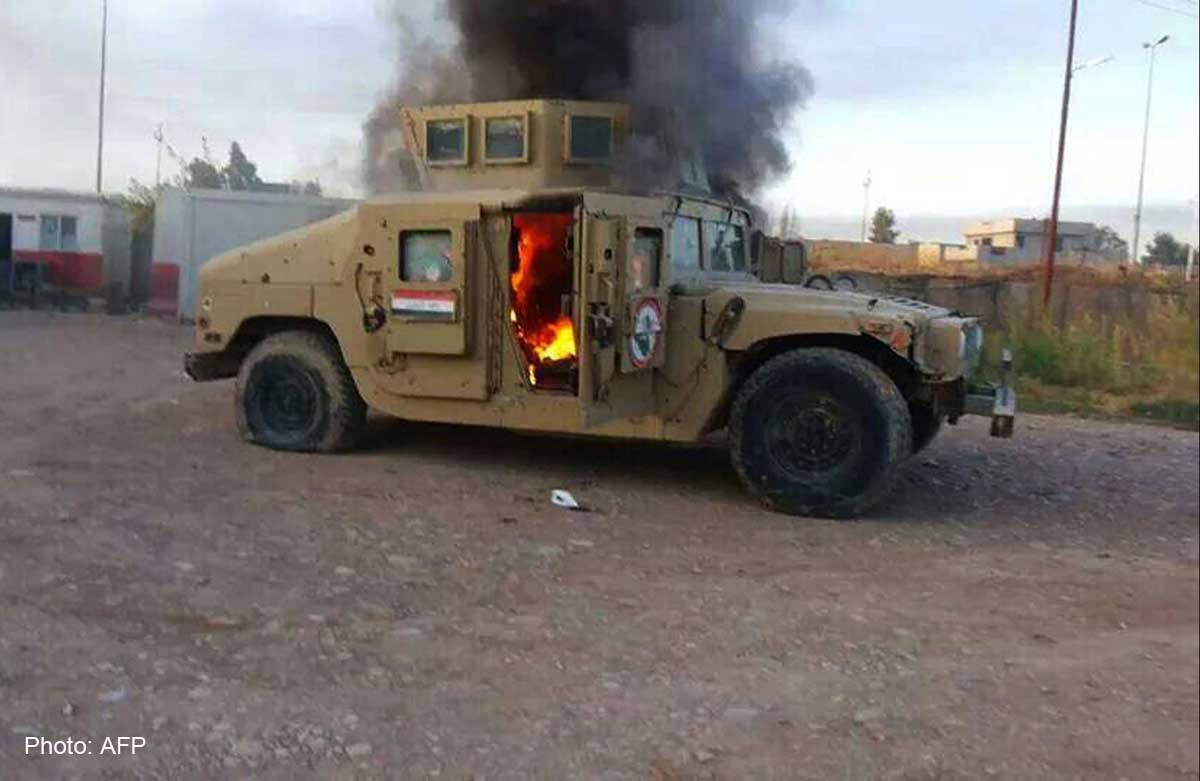 BAGHDAD - Jihadists were pushing toward Baghdad Thursday after capturing a town only 90 kilometres (56 miles) to its north, in a lightning three-day offensive the Iraqi government has failed to stop.
Fighters from the Sunni Muslim Islamic State of Iraq and the Levant seized the town of Dhuluiyah, a municipal councillor, a police colonel and witnesses told AFP by telephone.
The nearby Muatassam area has also fallen to militants, the municipal council member and witnesses said.
ISIL spokesman Abu Mohammed al-Adnani promised that the battle would "rage" on Baghdad and Karbala, a city southwest of the capital that is considered one of the holiest sites for Shiite Muslims, the SITE Intelligence Group said Wednesday.
"Do not relent against your enemy... The battle is not yet raging, but it will rage in Baghdad and Karbala," Adnani said, according to a SITE translation of an audio statement.
On Wednesday, the militants were repulsed in heavy fighting when they tried to enter Samarra, to the north, bypassing it and heading to Dhuluiyah.
Army Staff Lieutenant General Sabah al-Fatlawi said soldiers and "elite forces" backed by air strikes defeated a "fierce attack by ISIL members," and that troops were regrouping to counter attack.
Samarra is mainly Sunni Arab but is home to a shrine revered by the country's Shiite majority, a site whose bombing by Al-Qaeda in 2006 sparked a Shiite-Sunni conflict that killed tens of thousands.
ISIL militants have spearheaded a major offensive that began early Tuesday and has since overrun the entire northern province of Nineveh and significant parts of Kirkuk to its southeast and Salaheddin to its south.