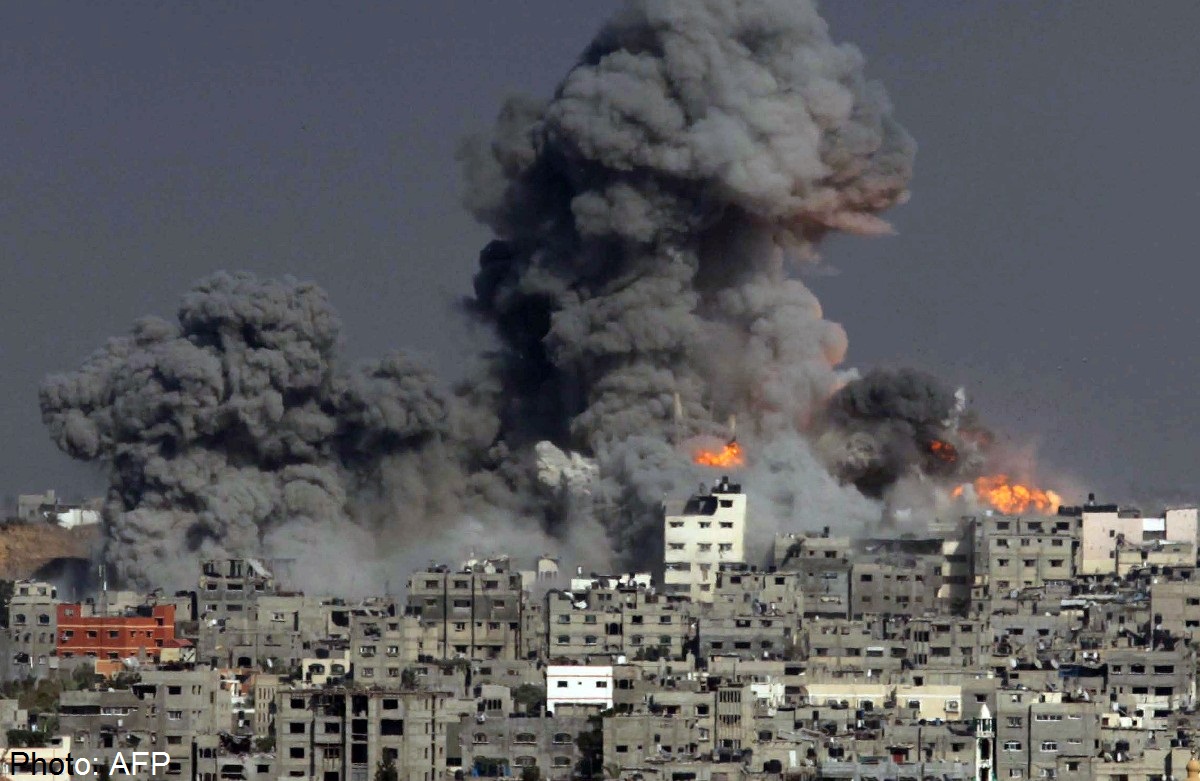 RAMALLAH, Palestinian Territories - A joint Palestinian delegation, including Hamas and Islamic Jihad, is to travel to Cairo on Saturday for ceasefire talks despite the renewed fighting in Gaza, president Mahmud Abbas's office announced.
"Abbas has formed the delegation, which will head Saturday for Cairo whatever the circumstances," his office said in a statement, giving the names of the 12-member delegation.
They included Abbas aide Azzam al-Ahmed, Palestinian Authority security head Majed Faraj, several senior Hamas officials including Mussa Abu Marzuq, and a leading member of Islamic Jihad, Ziad al-Nakhale.
The statement said they would discuss with Egyptian officials the "next steps" in trying to reach a ceasefire in a bloody Gaza war that has killed nearly 1,500 Palestinians in 25 days, as well as 61 Israeli soldiers and 3 civilians inside Israel.
The announcement came after Islamic Jihad said Egypt was delaying talks on a long-term truce.
"The Egyptians contacted the Islamic Jihad and said Israel told them that a soldier has been captured," the group's deputy leader Ziad al-Nakhale told AFP. "The talks have been postponed." An Israeli army spokesman said an initial 72-hour truce that began at 0500 GMT on Friday was over after the suspected abduction of a soldier "in an incident where terrorists breached the ceasefire".
Israel has said it will continue to destroy Gaza militant tunnels during any pause in fighting.
Hamas, the main power in Gaza, has rejected previous Egyptian proposals for a truce, complaining its demands were not being taken into account, notably for a lifting of Israel's blockade of the territory.