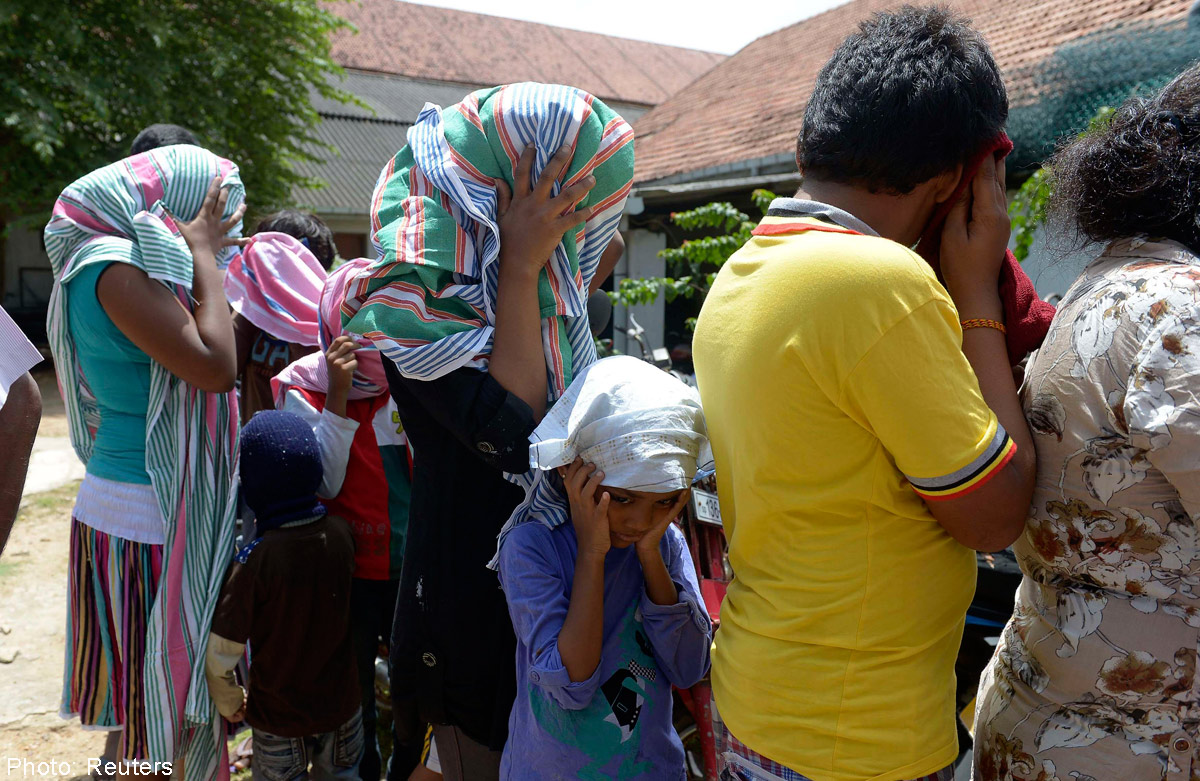 SYDNEY - A senior judge questioned on Thursday whether the Australian government has the authority to detain asylum seekers on the high seas and send them to another country after scores of Sri Lankans were kept at sea and then moved to a remote island.
High Court judge Kenneth Hayne, during a hearing of Australia's most senior court, gave the government and lawyers for the 157 Sri Lankan asylum seekers a week to prepare their cases for further consideration.
The Tamil asylum seekers were intercepted and then held by Australian authorities for weeks at sea. Their lawyers have argued that the group's detention and the government's plan to send them back to India was illegal.
The fate of the group threw a spotlight last month on Australia's harsh and secretive "Operation Sovereign Borders", its immigration policy in which boats carrying would-be asylum seekers are turned back. The policy has drawn international condemnation from the United Nations and human rights groups.
A previously scheduled full court hearing into the Tamils' case was scrapped after the government brought the group to Australia.
However, the government attracted further criticism for agreeing to a deal that allowed India to interview the group directly about their refugee claims. The group of Tamils set off from India on June 13 before their boat was intercepted in Australian waters 16 days later.
The asylum seekers were moved to Australia's offshore detention centre on the tiny South Pacific island nation of Nauru when they declined to speak with Indian officials about their refugee claims.
Immigration Minister Scott Morrison has said he is confident they are economic migrants and therefore are not entitled to asylum.
Hayne, hearing a renewed application from lawyers for the asylum seekers, said the case raised serious questions about how far Australian power extends. "I observe the act is a federal act, seeking to apply beyond Australian territorial waters," he said. "It raises issues of a kind I believe have not been a matter for determination in this country, or elsewhere." Ron Merkel, the lawyer for the asylum seekers, said the principles of the case remained despite the new location of the group. Lawyers for the government, meanwhile, asked for more time to prepare their revised case.
Hayne ruled that both sides must be prepared to present an outline of their case next week before consideration could be made on whether a full trial should proceed.
Australia already has offshore processing centres on Nauru and Papua New Guinea and in April agreed a deal with Cambodia for that southeast Asian nations to take in people intercepted by boat.
The number of asylum seekers reaching Australia pales in comparison with other countries but it is a polarising political issue. Conservative Prime Minister Tony Abbott campaigned heavily on the issue before winning elections last year.