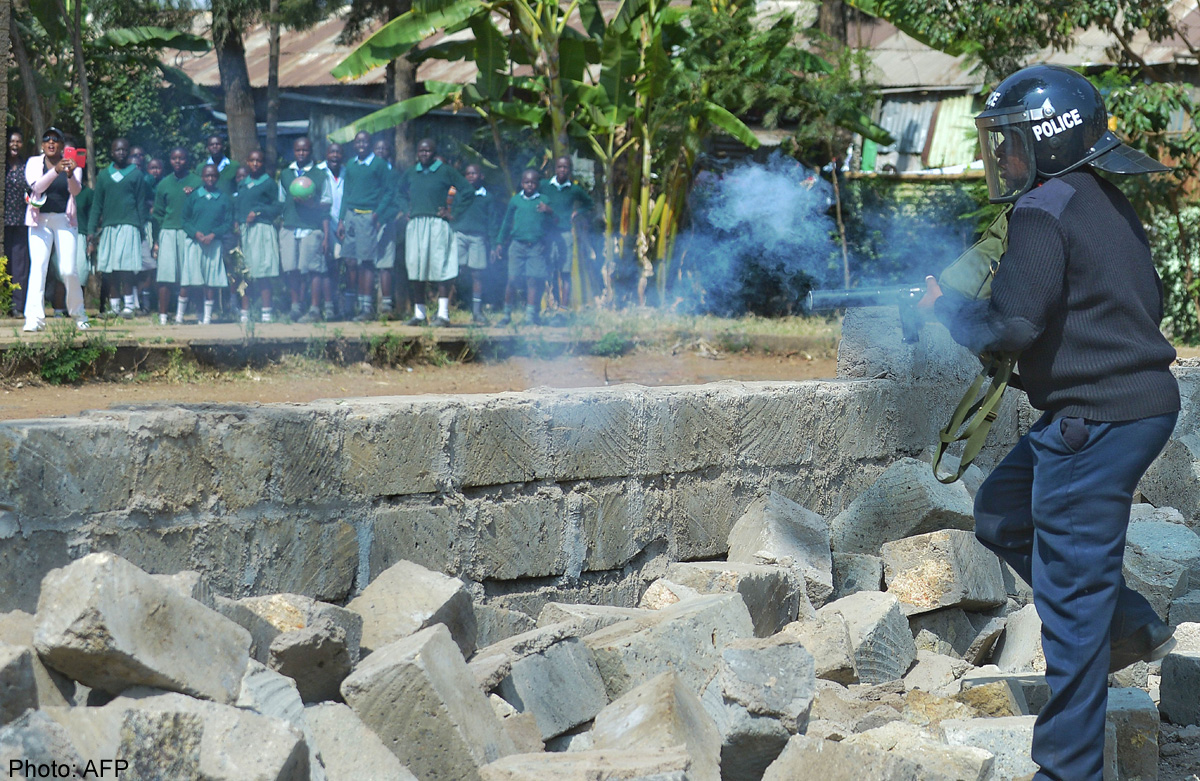 NAIROBI - Kenyan police fired tear gas Monday at children protesting against the seizure of their school playground by a property developer.
Around 100 primary school children and a small group of activists pushed over a newly built wall that separated playing fields and the school buildings, close to the capital Nairobi's main domestic airport.
Around 40 armed police accompanied by dogs dispersed the protesters by firing tear gas canisters, an AFP photographer at the scene said.
Dozens of children were caught in choking clouds of tear gas before being forced to shelter on a pedestrian bridge over the main road to escape the noxious fumes.
Macharia Njeru, chairman of the Independent Policing Oversight Authority, said the incident would be investigated.
"Teargassing children is inexcusable," he said.
Renowned activist Boniface Mwangi said a "school playground is a necessity, not a privilege."
Monday was the first school day since the wall was built during the holidays.
Nairobi, a city of more than three million people, is rapidly growing and land prices are rising at some of the fastest rates anywhere on the continent, according to real estate experts.