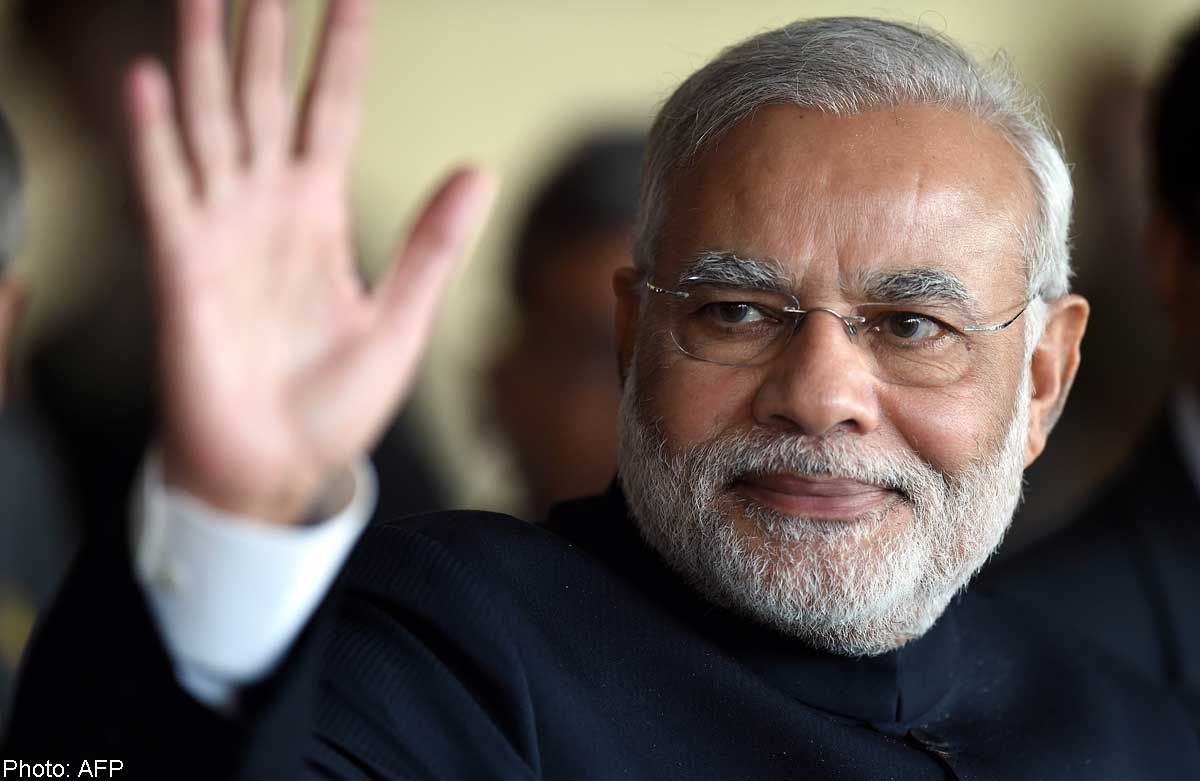 WASHINGTON - US Secretary of State John Kerry visits India this week as Washington tries to revitalize ties it sees as a counterbalance to China's rising power, but rapid progress is unlikely, despite the reformist reputation of India's new leader.
The visit by Kerry, and a trip by Defence Secretary Chuck Hagel next month, follow the resounding election win of Prime Minister Narendra Modi in May and are meant to create a good climate for Modi's planned visit to Washington in September.
Analysts say say it is only once Modi meets President Barack Obama that the United States may have a more realistic hope for progress on big defence projects, on removing obstacles to US firms' participation in India's nuclear power industry, and for firmer statements of shared interests in Asia.
"India will play a much greater role in Asia under the Modi administration, but it will do so for its own reasons and under its own terms," said Ashley Tellis of Washington's Carnegie Endowment for International Peace think tank.
Four years ago, Obama declared the US-India relationship would be "one of the defining partnerships of the 21st century"and last week the State Department called it one of "enormous strategic importance." But while the two countries are in many ways natural allies, as big democracies with shared concerns about Islamist militancy and the rise of China, the relationship falls far short of Obama's rhetorical billing.
Disputes over protectionism and intellectual property rights have soured the business climate and India has remained cautious about committing to US strategic designs, given concerns that US power, eroded by domestic budget battles, may be waning.
The relationship took a dive last year after an Indian diplomat was arrested in New York on charges of mistreating her domestic help, an episode that provoked outrage and resentment in New Delhi.
Modi, whose Hindu nationalist Bharatiya Janata Party swept to an overwhelming victory after years of shaky Indian coalitions, has yet to make clear how closely he plans to work with Washington.
The potential for tension was always high. He was banned from visiting the United States after Hindu mobs killed more than 1,000 people, most of the Muslims, while he was chief minister of his home state of Gujarat.
The Obama administration sought to turn a new page by quickly inviting Modi to Washington after his election, and was pleased by his quick positive response.
Kerry will be heading the US team at the annual Strategic Dialogue with India on Thursday, and will be accompanied by US Commerce Secretary Penny Pritzker.
MODI MYSTERY
The BJP has a strong streak opposed to Western dominance of world affairs and this meshes with the rise of the BRICS block of five powerful emerging nations, which includes China, that see themselves as a counterbalance to US hegemony.
One of Modi's first moves on the world stage since taking office was to sign up to a BRICS development bank intended to wrest control over global finanacial institutions away from the United States and Europe.
On Friday India threatened to block a worldwide reform of customs rules agreed last December, prompting a US warning that its demands on food stockpiling could kill global trade reform. (IN:nL4N0Q02SU) The deadline for agreeing the trade facilitation deal falls during Kerry's time in New Delhi and a failure to overcome India's objections by next week could overshadow his visit.
The Indian stance has fueled doubts about the extent of Modi's commitment to pushing through economic reforms seen as necessary to spur growth and attract investment.
US officials say Modi's first budget contained some positive signs. But ownership limits in the defence sector were not relaxed enough to allow US firms the controlling stakes they seek in joint ventures, which will make them reluctant to share technology India craves.
Nisha Biswal, US assistant secretary of state for South Asia, spoke this month of the US desire for Indian growth and its greater involvement in Southeast and East Asia, where China's territorial claims have caused increasing alarm.
India, which for decades had close military links with the Soviet Union while leading the world non-aligned movement, is cautious about being too closely associated with US strategic policy, not least because of its economic links with China.
"They will resist packaging their initiatives as a favour done to the United States, or as part of grand American strategy," said Tellis, of the Carnegie think tank. "They may end up doing pretty much what the United States wants, but they will do so their own way."