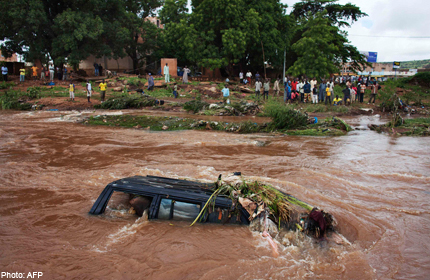 BAMAKO - At least 23 people have been killed in flash floods caused by torrential rain in the Malian capital Bamako, a government official said on Thursday.
"There have been 23 people killed," Alassane Bocoum, the national director of social development, told AFP, adding that all had been identified.
He said thousands of people had been made homeless after around 100 houses were destroyed.
Flooding often leads to widespread displacements and casualties during the west African rainy season, as well as disease outbreaks due partly to poor sanitation.
Many houses in Bamako are built on drainage sites on the banks of the Niger river and are poorly constructed.