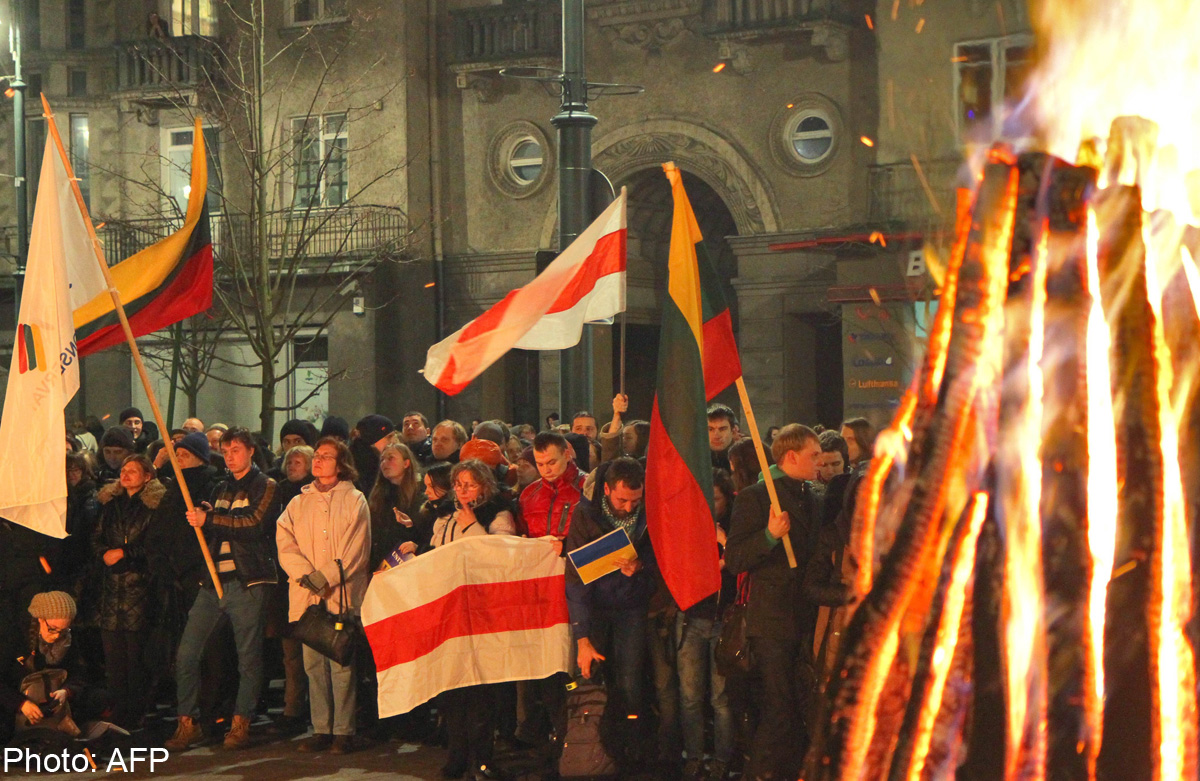 VILNIUS - Lithuania recalled its ambassador from Russia for consultations on Sunday after Moscow approved sending troops into neighbouring Ukraine.
In a brief statement, the Baltic nation's foreign ministry said the move was in reaction to "illegal Russian actions against Ukraine's sovereignty and territorial integrity".
Russian President Vladimir Putin obtained the green light from parliament on Saturday to use military force in Ukraine's Crimea peninsula, sparking an international outcry.
Lithuania and fellow Baltic states Latvia and Estonia broke away from the crumbling Soviet Union in 1991 after five decades of communist rule and joined NATO in 2004.
They have had rocky ties with Moscow since independence and are jittery about Russian military moves in the region.
Lithuania played a key role in efforts to seal a European Union association pact with Ukraine during its stint as EU president last year.
Ukrainian president Viktor Yanukovych's rejection of that deal in favour of an aid agreement with Russia sparked the protests that ultimately led to his ouster last month.