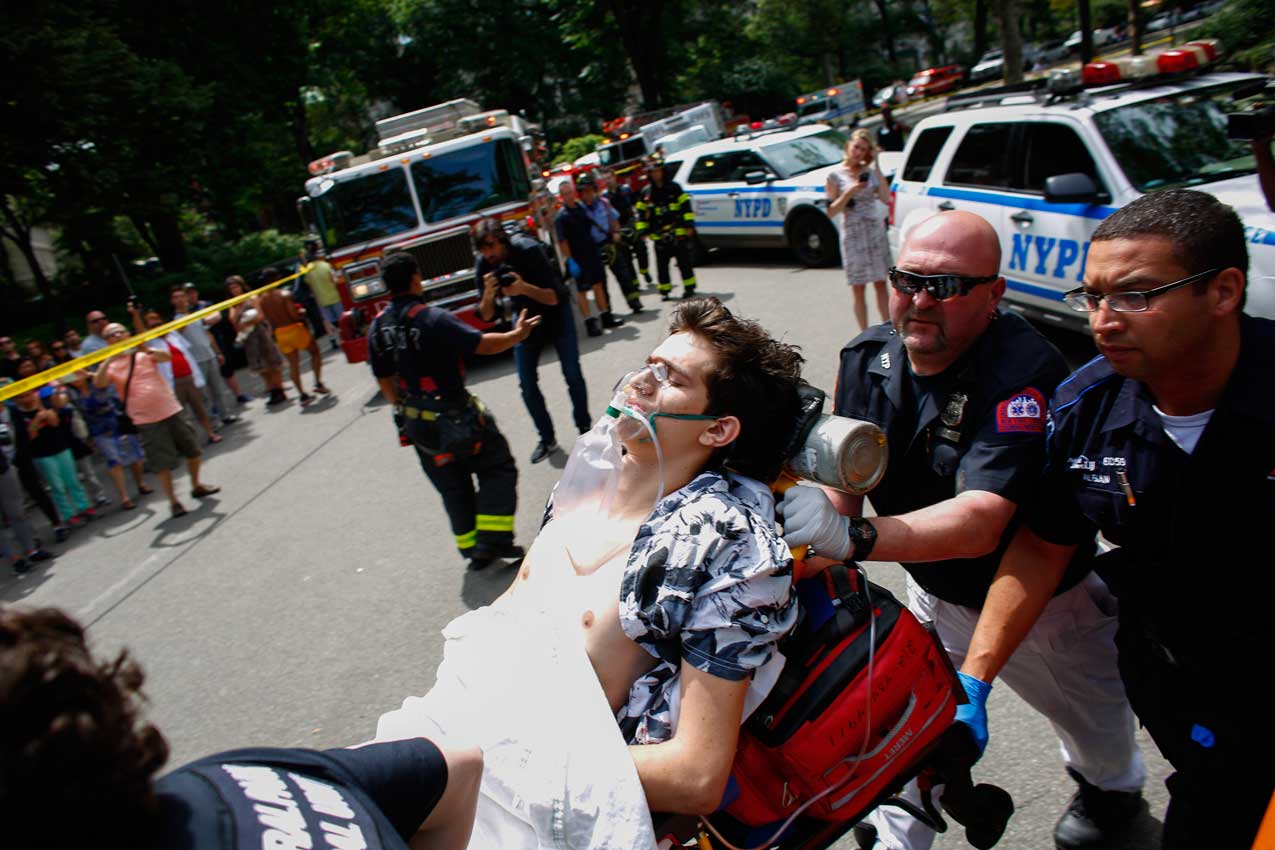 NEW YORK - A 19-year-old man was seriously injured, and may have lost a foot, after landing on what appeared to be an amateur explosive or firework in New York's Central Park on Sunday (Jul 3), officials said.
The incident comes as authorities step up security over the US Independence Day weekend, especially at airports and other transport hubs.
"We have no evidence that this is related to terrorism," NYPD deputy chief John O'Connell told reporters, noting that it is "not unusual for the public to make or try to create homemade fireworks around the Fourth of July."
NYPD Bomb Squad Commanding Officer Mark Torre said there was no evidence that the device "was placed or put in this area with a specific intent to harm any individuals."
Authorities said the accident occurred when three males, aged 18-20, jumped off a rock in Central Park. One was injured when his foot landed on the device and caused the explosion.
"The explosion could have been an experiment with fireworks or homemade explosives," O'Connell told the press conference. The injured male was taken to New York's Bellevue Hospital and was "in serious but stable condition," he added.
A fire department spokesman said first responders had transported the man "with a possible amputation to his leg ... It appeared to be partially amputated" by the explosion.
At last report, the victim was undergoing surgery, authorities reported.
The incident took place around 11am (1500 GMT) at the huge park in Manhattan.
Torre told reporters that investigators were "not finding anything consistent with a constructed IED (improvised explosive device)."
"There is some forensic evidence that indicates that it was not meant to go off by somebody stepping on it," he added.
Specially trained dogs were checking the park for any further explosives, the officials said.