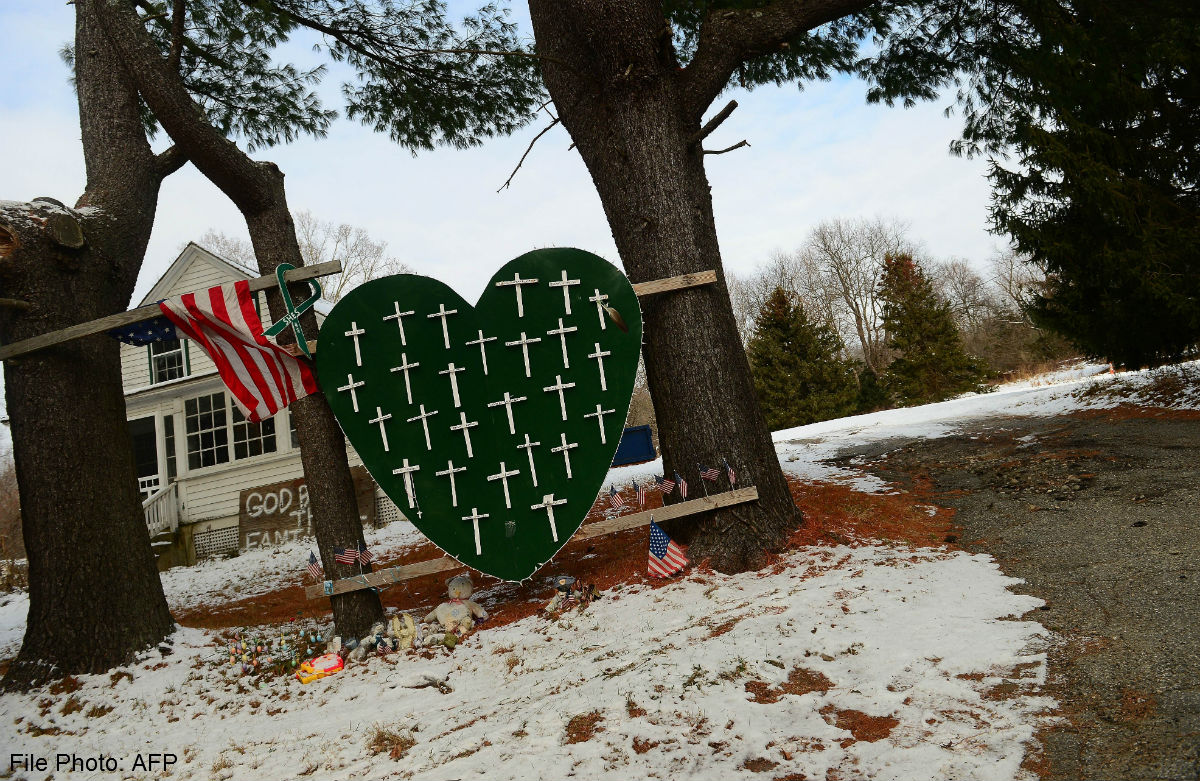 Ever since Mr Christopher Duffy posted this photo on Facebook of his six-month-old girl Genevieve posing with a rifle, the reaction has been furious.
Especially so because he happens to live in the US state of Connecticut, about 30km from the scene of the Sandy Hook massacre, Mail Online reported.
The massacre in December 2012 in an elementary school took the lives of 20 children and six teachers.
The picture was taken at a Connecticut gun store on Tuesday. The backlash was so bad that the gun store, which had earlier said it was proud to post the picture online, deleted the image from its Facebook account.
Local resident Bryanna Wingate told Connecticut TV station WTNH: "After everything that happened in Connecticut with Sandy Hook and everything that's going on with the gun laws, why would you have your baby holding a gun - a big gun?"
Some people were simply baffled.
Said another resident Alexa Grose: "She can't even speak yet and she has a gun in her hand and it's bizarre."
But Mr Duffy said he did not see anything wrong with the picture and said he would do it again.
He said: "Other people being upset about it? I don't force their kids to do anything.
"My hand was on it, the bolt was open, it was safety checked. I'm not sure how wide the picture is.
"She's clearly in her seat just sitting up, one hand on the scope, one hand on the barrel."
He said the baby latched on it when he picked the gun to see how heavy it was.
He said: "It's actually very light, so I just decided to take the picture."
Get The New Paper for more stories.