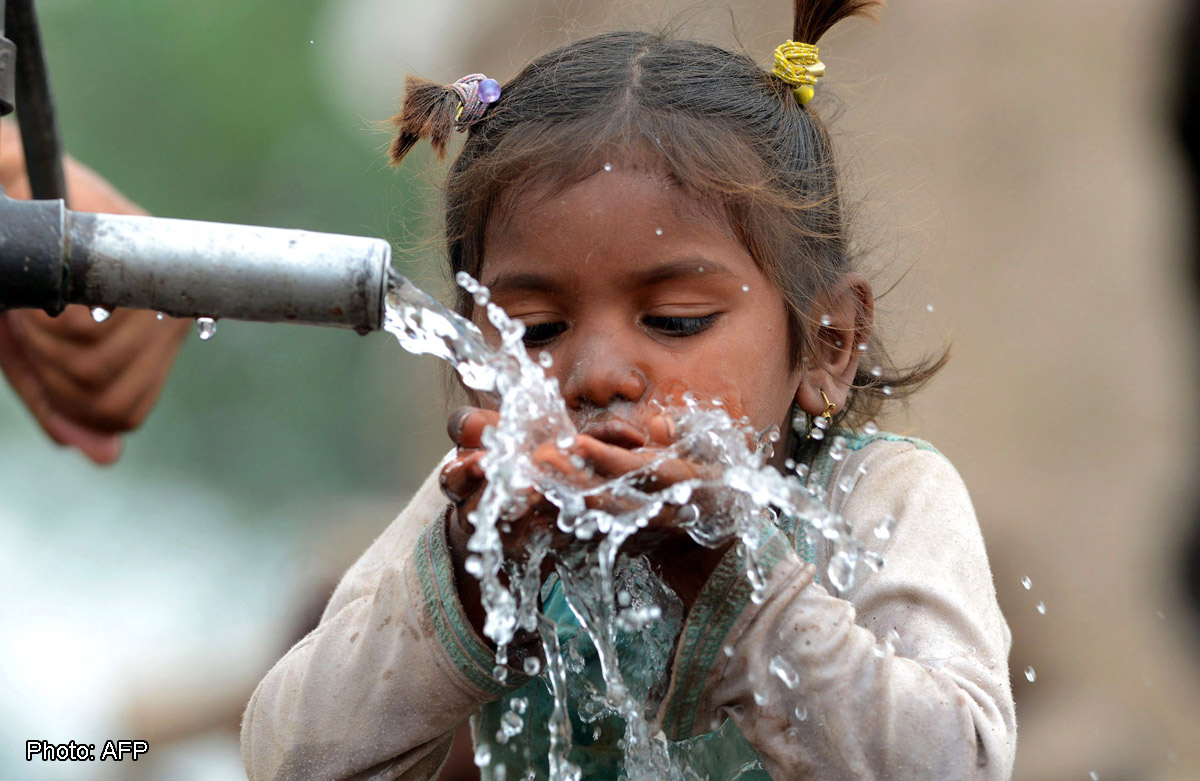 GENEVA - The proportion of the global population who lack access to safer drinking water has fallen drastically over the past two decades, but progress has all too often sidelined the poor, the UN said on Thursday.
In a report on efforts to improve drinking water and sanitation, the World Health Organisation and UNICEF said 89 per cent of the globe's population had access to improved water supplies at the end of 2012, up 13 per cent on two decades ago.
In UN jargon, an "improved drinking water source" is one that protects the supply from contamination, notably by faeces.
Providing better drinking water and sanitation is the bedrock of the battle against diseases such as cholera, diarrhoea, dysentery, hepatitis A, and typhoid.
But despite that progress, 748 million people - roughly half of them in Sub-Saharan Africa and most of the rest in Asia - still used unimproved water sources.
The bulk of the them lived in rural areas, the study said.
The WHO-UNICEF study also examined access to what are known as "improved sanitation facilities", which separate human excreta from human contact.
By the end of 2012, 64 per cent of the global population used such facilities, a rise of 15 percentage points since 1990, it found.
It said that there had been huge progress in narrowing the water and sanitation gap between the urban areas - home to more than half of the global population - and the countryside.
In 1990, only 62 per cent of people in rural areas could drink improved water, compared to 95 per cent in urban areas. By 2012, the figures had jumped to 82 per cent and 96 per cent, respectively.
On the sanitation front, the proportion of urban dwellers with access rose by four points over the same period, reaching 80 per cent.
There were also massive strides in rural areas, with the proportion of inhabitants with access to improved sanitation jumping from 28 per cent to 47 per cent.
But that figure masked major disparities, underlined Maria Neira, the WHO's public health chief.
"Progress on rural sanitation - where it has occurred - has primarily benefitted richer people, increasing inequalities," she said.
In addition to the disparities between urban and rural areas, there are often also striking differences in access within towns and cities, with the poor far less likely to be covered.
"When we fail to provide equal access to improved water sources and sanitation we are failing the poorest and the most vulnerable children and their families," said Sanjay Wijesekera, head of water, sanitation and hygiene at UNICEF.