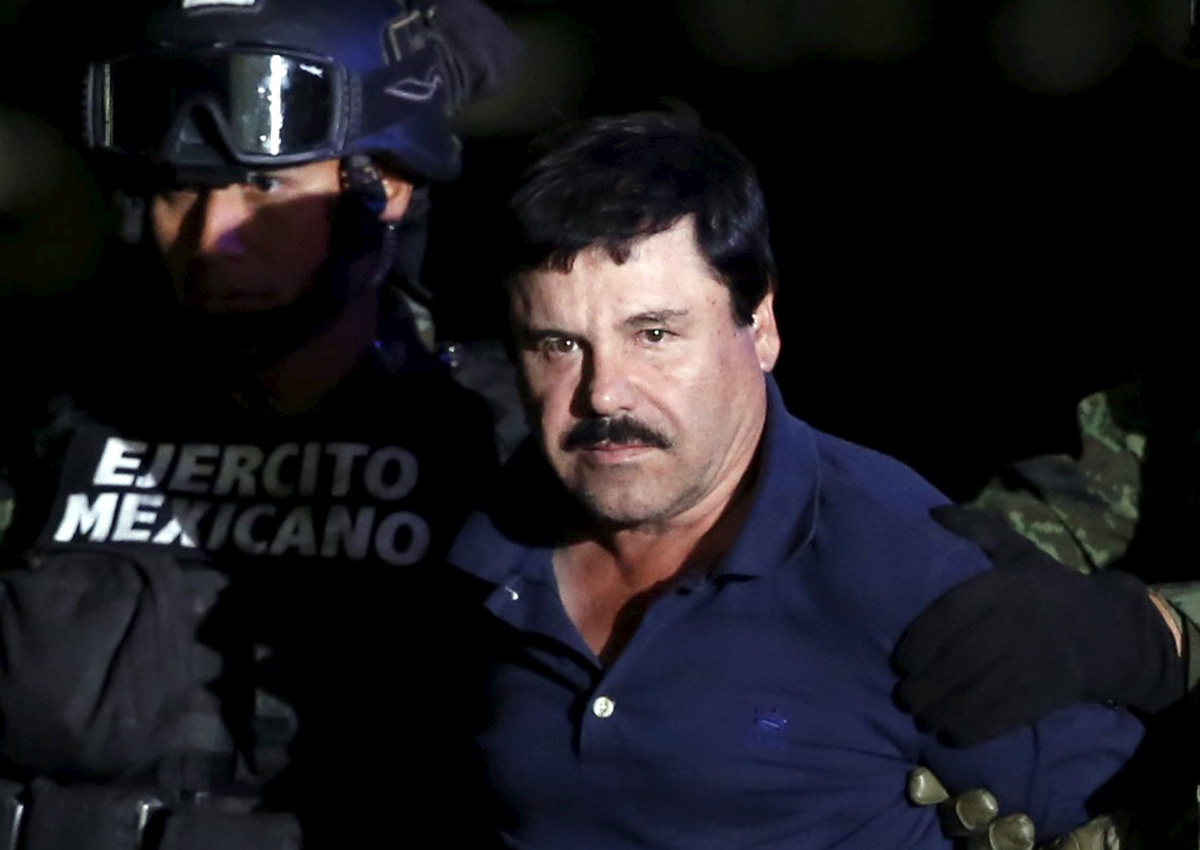 The Mexican drug kingpin Joaquin "El Chapo" Guzman filed an appeal on Tuesday to prevent his extradition to the United States, which the government hopes to carry out in early 2017.
His lawyer Andres Granados dropped off the documents at a court in Mexico City, which will hand them over to a "college" of appellate judges.
The higher court could take three to six months to issue a ruling, Granados said, although the lawyer also plans to take the case up to the Supreme Court.
"We know it's a high-profile case, which is very complex because it has to do with Mr Guzman," he told reporters after filing the appeal.
"We hope that the federal government won't interfere like it did" when a lower court rejected a previous legal challenge on October 20, he said.
The Mexican government has said the Sinaloa drug cartel leader could be extradited to the United States by January or February.
Guzman is facing two extradition bids, one in California for drug distribution and another in Texas on charges that include murder and money laundering.
Approving the extradition in May, the foreign ministry said in a statement that the US government had given "enough guarantees that the death penalty will not be applied." Mexico, which has no capital punishment, has previously criticized the execution of Mexican nationals in the United States.
Another Guzman lawyer, Jose Refugio Rodriguez, told AFP the guarantee is not ironclad because it was issued by the US embassy, whose real function in the matter is "only to present" the extradition document.
"It can't take decisions for a (US) federal court, which is in charge of imposing sentences," he said.
"It is very serious that there is no certainty that this pledge will be maintained in the United States and they could apply the death penalty." .
Guzman's defense team is also arguing that the charges in California have reached their statute of limitations and that the wrong US embassy official signed the extradition request.
The slippery drug lord was recaptured in January, six months after his brazen escape from the Altiplano maximum-security prison through a 1.5-kilometer (one-mile) tunnel that opened in his cell's shower.
He had previously escaped from another prison in 2001 and was arrested in 2014.
He was taken back to Altiplano after his January arrest, but was abruptly transferred in May to a prison in Ciudad Juarez, a city bordering Texas.
Guzman's extradition would lead to a major drug trial for the head of a cartel accused of providing tons of drugs to addicts in the United States while fueling violence in Mexico.
President Enrique Pena Nieto had balked at extraditing Guzman before his July 2015 escape, preferring to put him on trial in Mexico.
But Pena Nieto changed his mind after Guzman was returned to prison.