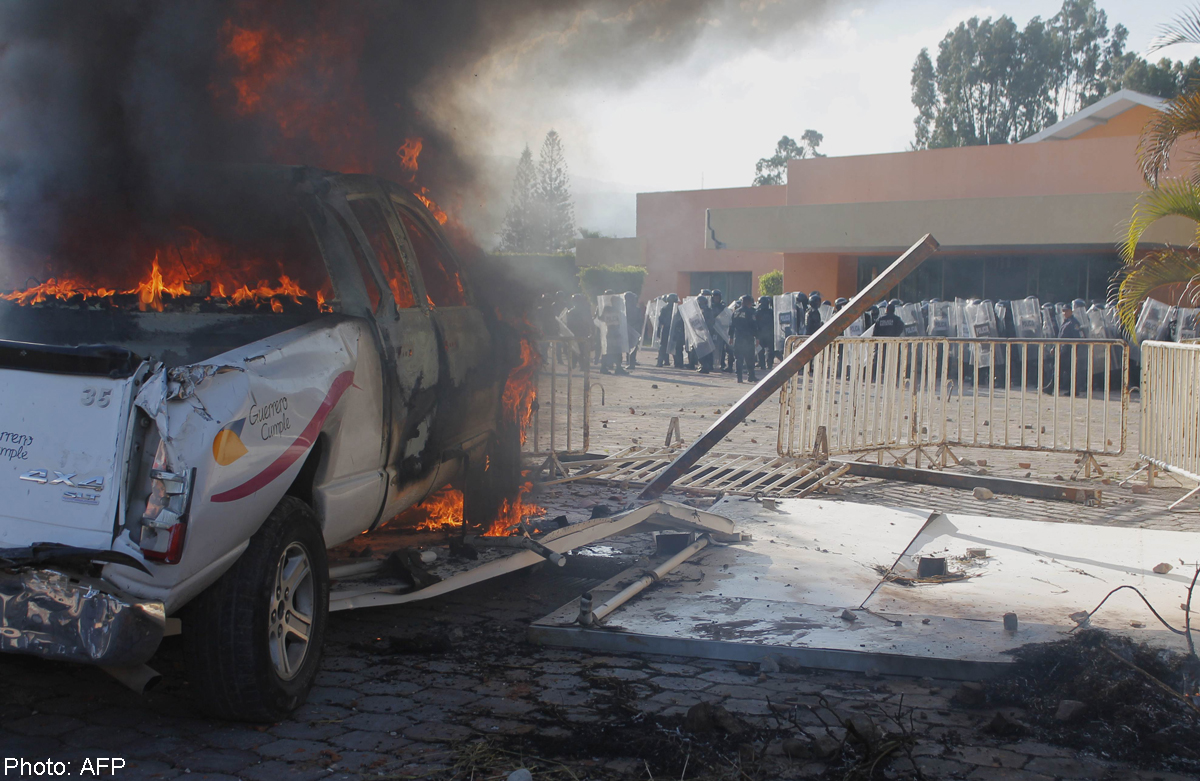 MEXICO CITY - President Enrique Pena Nieto met for the first time Wednesday with families of 43 students who went missing over a month ago in violence involving police and drug gang hitmen.
The case of the missing in Guerrero state has shocked Mexico - a country weary of years of mostly drug gang-linked violent crime - and brought thousands to the streets demanding justice.
The parents of the all-male students at a teachers' college in Guerrero want state and federal authorities to continue searching in the Iguala area.
As they met with Pena Nieto in Mexico City, federal police extended the hunt for the missing 43 to local rivers.
Searchers in Guerrero state were using boats and divers to scour the beds of several rivers near Iguala. As part of that operation, authorities cordoned off an area in Cocula next to Iguala.
About 2,000 rescuers have been combing the area for weeks but have turned up no sign of the students.
Prosecutors have said they fear that corrupt police turned the young men over to members of the Guerreros Unidos drug cartel who then may have killed the students.
The parents met Pena Nieto at the Los Pinos presidential residence.
They had met previously with Interior Minister Miguel Angel Osorio Chong and Attorney General Jesus Murillo Karam.
Pena Nieto, under pressure from international organisations including the United Nations, has promised to investigate the case and ensure the perpetrators are brought to justice.
Scores of bodies have been found in unmarked graves in the search for the missing students, laying bare the extent of the rampant killings in the region, which law enforcement officials blame on ongoing drug violence.
The missing students vanished on September 26 in the town of Iguala, after their buses were attacked by police.
Prosecutors suspect the young men were delivered by police to the gang, but do not know what happened to the students after that.
The mayor of Iguala, some 130 kilometres (about 80 miles) southwest of Mexico City, and his wife, who are suspected of ordering the students' abduction, are currently on the run.
Around 40 municipal officers also have been arrested in connection to the disappearances.
Searchers also have been combing a garbage dump in the town of Cocula.