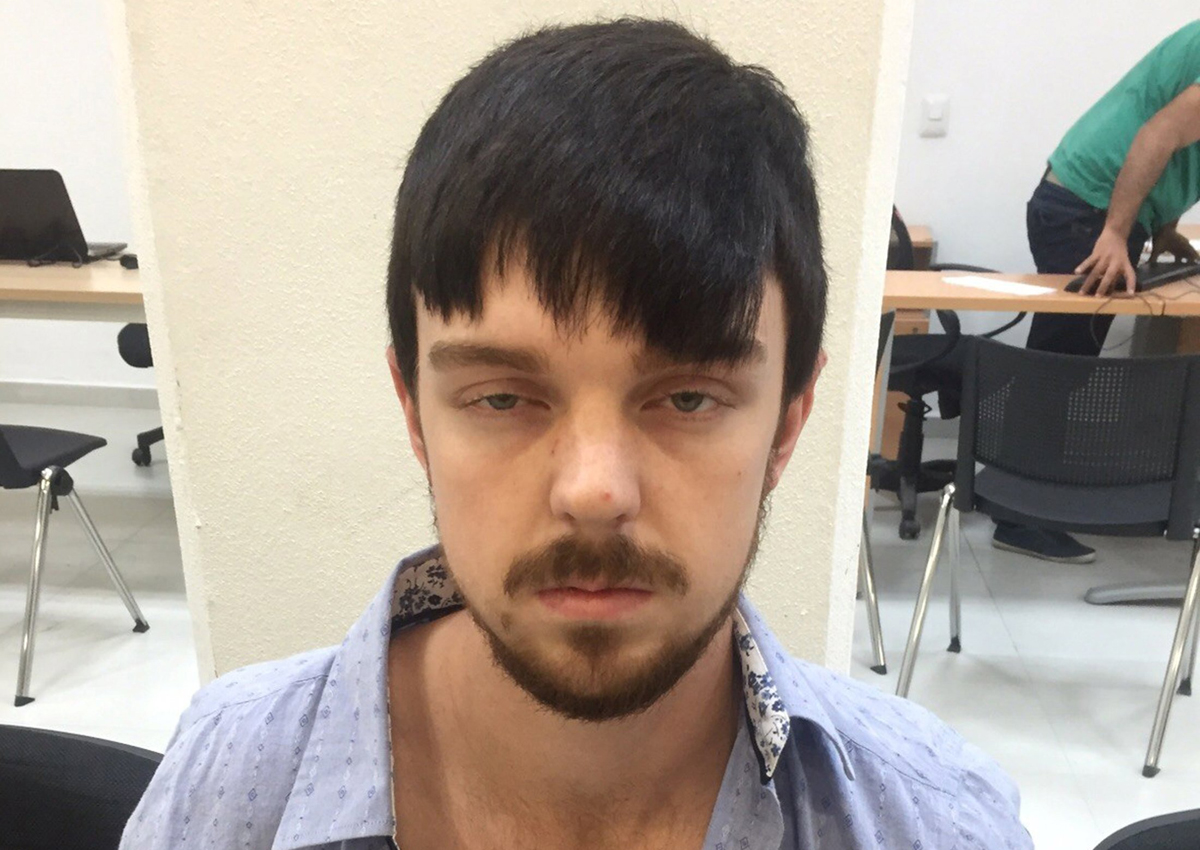 Mexico City - Mexican authorities on Wednesday deported a US woman accused of helping her fugitive teenage son flee despite his probation in a notorious and deadly drunk-driving case.
While Tonya Couch was sent on a plane to the United States, her 18-year-old son Ethan remained in the custody of the National Migration Institute facility, an official from that agency told AFP.
"She's gone. She was headed to Los Angeles," the official said, speaking on condition of anonymity, without giving more details about the flight.
Earlier, Ethan Couch's attorneys filed a petition in court to block his deportation process for 72 hours, but no such legal manoeuvre appears to have been made for his mother, who faces a US arrest warrant on charges of "hindering an apprehension." The pair were held together at a migration office in the western city of Guadalajara in Jalisco state.
But a source with knowledge of the case told AFP that Ethan Couch was transferred to another migration facility in Mexico City late Wednesday.
They were arrested on Monday night on a street in the Pacific resort of Puerto Vallarta, where Ethan Couch was found with his blond hair and beard dyed black.
In Texas, authorities said the pair had carefully planned their escape earlier this month, even throwing "something almost akin to a going-away party" before driving a pickup truck across the border.
"Our suspicion that his mother was assisting and helping him was proven true, we believe," Tarrant County Sheriff Dee Anderson told reporters on Tuesday.
Authorities in Texas say they hope that Ethan Couch, whose case became notorious because of his legal team's "affluenza" defence, will face adult justice whenever he returns home.
Couch will be deported in 72 hours unless a judge grants him a longer stay, which would require authorities to hold him at a migration centre until his case is resolved - a legal process that can take weeks or months.
"He is obviously trying to delay his return to the United States," another Mexican migration official said on condition of anonymity, adding that Couch has little chance of avoiding deportation.
"It was proven that they entered the country illegally," the official said. "There are no precedents that would go in his favour." Richard Hunter, the chief deputy for the US Marshals Service in the southern district of Texas, said the Couches were taken into custody after they failed to show proper documentation to a Mexican migration agent.
"We're hopeful the Mexican immigration court will make a quick and decisive decision and return the Couches to America," Hunter told reporters.
In 2013, the teen crashed his pickup into a group of pedestrians and another vehicle, leaving four dead and several seriously injured.
Couch, who was 16 at the time, had a blood-alcohol level nearly three times the legal limit for an adult.
The son of millionaire parents made headlines during his trial when a psychologist testifying on his behalf claimed he suffered from "affluenza." The term, coined from affluence and influenza, implied that financial privilege made him unable to understand the consequences of his actions.
Couch pleaded guilty to intoxication manslaughter. Prosecutors had sought a 20-year prison term, but the court handed him a surprise sentence of mental health treatment and a decade of probation.
The leniency came as a shock to many Americans, especially after the teen expressed no remorse and did not spend a single night behind bars.
Couch disappeared earlier this month after he missed a mandatory meeting with his probation officer.
He apparently vanished after the emergence of a video showing Couch at a party taking part in a drinking game, which violated the terms of his probation.