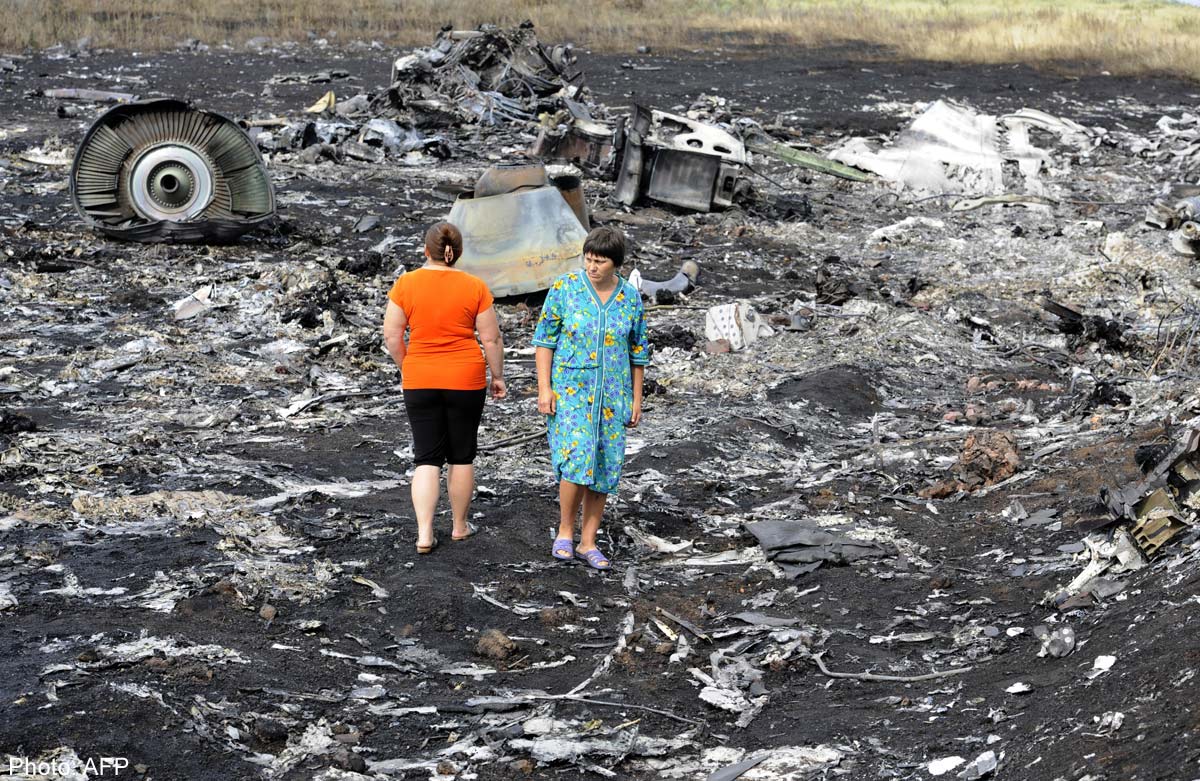 MOSCOW - Russia fought back on Saturday against claims of its involvement in the downing of a Malaysia Airlines jet in rebel-held eastern Ukraine, instead implying that the government in Kiev might be responsible.
The crash of the Boeing 777 passenger plane, which killed all 298 people on board Thursday, shocked the world and triggered a fierce blame game, with Moscow and Kiev trading accusations.
Russian deputy defence minister Anatoly Antonov went on national television on Saturday to reel off a list of 10 "simple" questions for the Ukrainian government, which he said were key to determining who shot down the Malaysian airline.
"Answers to these questions would allow all of us, not only in Russia but also in the West and the east, in Asia, to try and find an answer to the most important question: what happened in the sky over Ukraine and what we need to do so that this does not happen again," Antonov said.
He said Kiev should release details regarding its alleged use of Buk missile systems in eastern Ukraine, and explain why they were being operated if separatists don't possess aircraft.
The Russian defence ministry on Friday claimed that the radars of Ukraine's Buk missile systems - the weapon thought to have been used to shoot down the jet - were in use on the day of the crash.
Antonov added that Ukraine's armed forces should give international experts access to documents relating to their air-to-air missiles and ground-to-air missiles.
He also wondered why Ukrainian air-traffic controllers had allowed the passenger jet to stray to the north, in the direction of a conflict zone.
Both Russia and Ukrainian forces have variants of the Buk, a surface-to-air missile believed to be the most likely culprit for the downing of the jet.
Ukraine blames Russian-backed separatists, while Russia says that Ukraine was operating missile systems on the day of the tragedy.