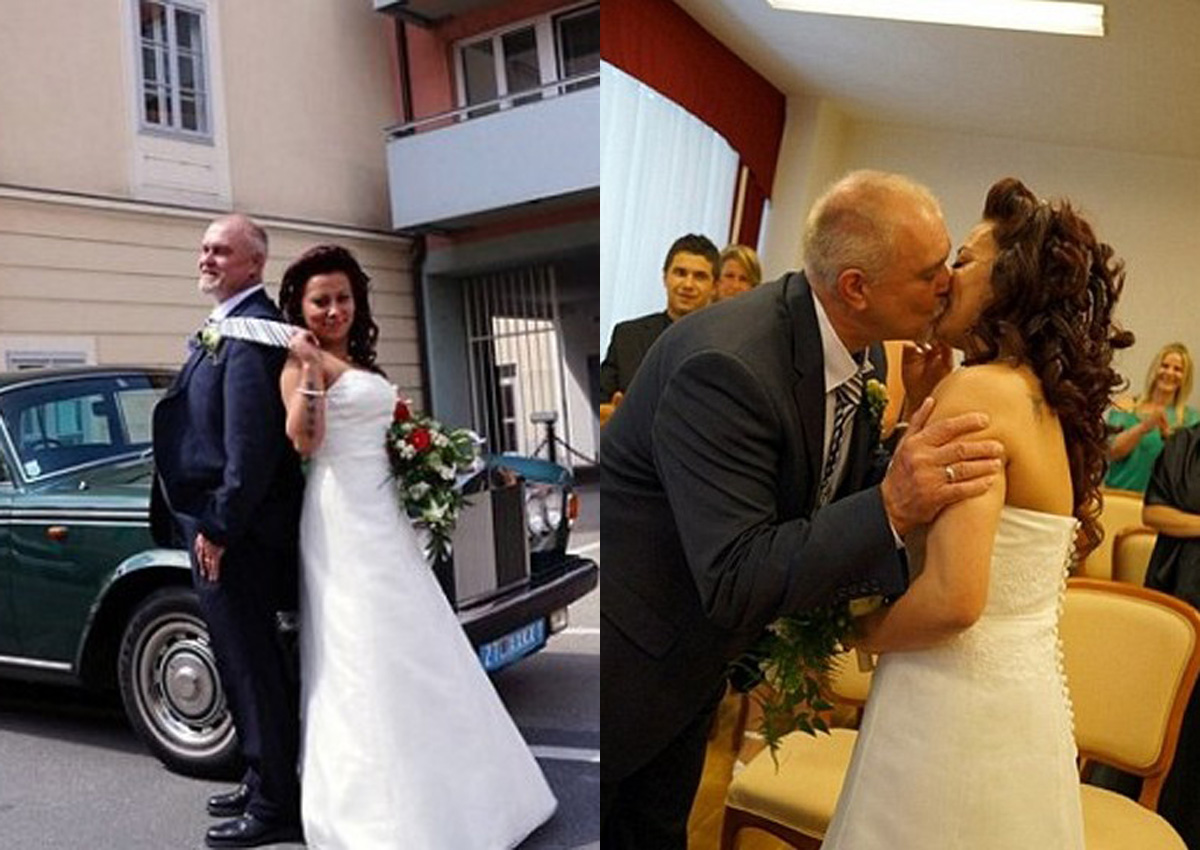 Businessman Klaus Schweikert, 58, had never visited a brothel or been with a prostitute before, but the first time he called for one, he fell in love.
According to AsianTown, he first met 'Lucie', 27, when she was called to his home in Austria.
'I had never visited a brothel before or been with a prostitute, and I wasn't in favour but when I open the door, and I saw Lucie standing there, I fell in love instantly.'
He had felt lonely after a business trip to Germany, returning home to an empty house. His friend also noticed that he seemed a little depressed.
His friend suggested asking someone to visit him, and the businessman decided to arrange for a prostitute to come to his home.
But upon meeting Lucie, instead of having sex, he had invited her for champagne and had made her a meal, and the couple had spent the two hours he paid 400 euros (about S$614) for conversation.
'It felt as if I had found my other half,' he said at the time. "She felt the same, and rang her boss to tell him she was going to spend the rest of the night with me, and not charge anything."
After that they developed a relationship, and Lucie, who had worked for three years in a local brothel, showed no hesitation when he asked her if she would marry him.
Lucie was seen crying at the wedding ceremony, which was attended by her mother and friends of the family.
However just three weeks later, Schweikert was involved in a crash and was hospitalised.
At first Lucie, from Czech Republic, came to see him in hospital every day, but the visits started to dry up.
She now has a new boyfriend and fled -- taking her expensive jewellery, Audi A8 and other assets.
Schweikert also claimed he has lost most of his investments.

Go to Lollipop for more stories.