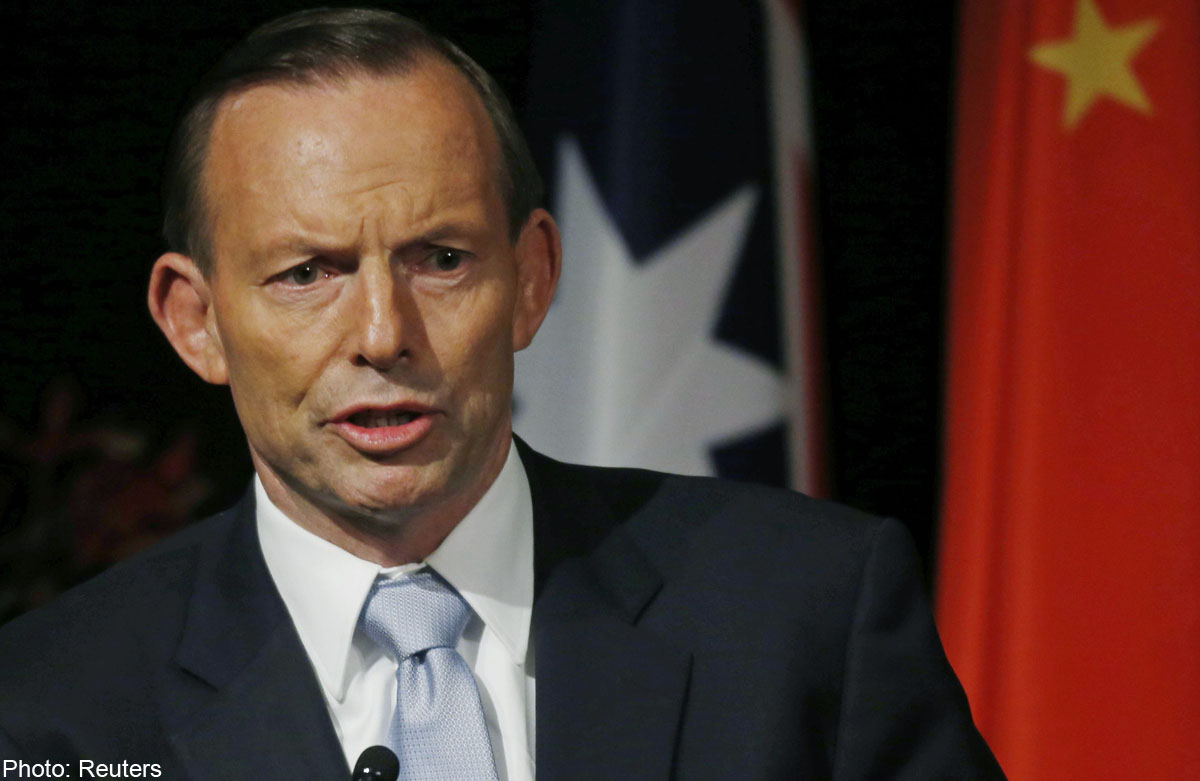 SYDNEY - Momentum is building in Australia for electoral change that could see tiny single issue parties blamed for US-style gridlock in the upper house senate squeezed out, clearing the way for budget reforms as the economy slows.
Independent South Australian Senator Nick Xenophon plans to introduce a voting reform bill after parliament returns from its summer holiday next month, changes the business community has been lobbying for amid frustration with the senate.
Prime Minister Tony Abbott won a landslide victory in the lower house of parliament in elections in 2013, but was unable to capture the upper house, where a handful of senators has stymied his agenda.
Senate intransigence is a growing concern for both political and business leaders, with Abbott appearing nearly powerless to address the impact of sagging commodity prices on the economy. "Business of course acknowledges that the senate has a very important function, but there is a real sense of frustration with the situation that the senate composition has produced under the current voting system," Virgin Australia Holdings CEO John Borghetti told Reuters. "There has been increasing gaming of the senate voting system and voter disenfranchisement." Voters currently have two choices: cast a single vote "above the line" for one political party, or vote "below the line" for every candidate running in their state in order of preference, which can mean ticking over 100 boxes in many states.
Ballots cast above the line for a losing party do not disappear, but are traded in complex deals orchestrated by shady"preference whisperers", the end result being unknown parties winning seats with a fraction of the popular vote.
In 2013, Motoring Enthusiast Party candidate Ricky Muir, a political neophyte whose vote is now critical in the upper house, won with just 0.51 per cent of the vote in Victoria state.
Mining Magnate Clive Palmer emerged as king maker after his Palmer United Party (PUP) took the balance of power in the senate despite not having a single candidate elected outright.
Xenophon was inspired to reform after the centre-left Labor Party in 2013 gave its preference in South Australia to Family First candidate Bob Day, handing thousands of liberal votes to a fire-and-brimstone religious conservative. "People have worked out how to game that system," he told Reuters. "You need to take away the power from the backroom preference deal, the backroom party operatives and the preference whisperers."
HIJACKED BY A SELECT FEW
Even as Australia, the world's biggest exporter of iron ore and coal, was battered in 2014 by a worldwide fall in commodity prices, the senate dug in its heels over Abbott's plan to fight back with deregulation measures, new levies and spending cuts.
Although Abbott was ultimately successful in repealing taxes on mining company super profits and carbon, the protracted process injected uncertainty into markets eager for long-term stability.
Several CEOs told Reuters that they were frustrated with the senate and advocated changes that would eliminate, or at least regulate, the trading of preferences between parties. "I think what's happening with our electoral system, having it hijacked by a select few, is ridiculous," said Simon Bennison, chief executive of Australia's Association of Mining and Exploration Companies.
But with momentum building for reforms, several independent senators launched a preemptive attack on Friday in the Australian Financial Review newspaper, setting up what could be an ugly showdown. "I believe the Australian public would frown on any attempt to neuter the senate, because history tells us time and time again that when any government has too much power, there's an abuse of power," Independent South Australian Sen. John Madigan said.