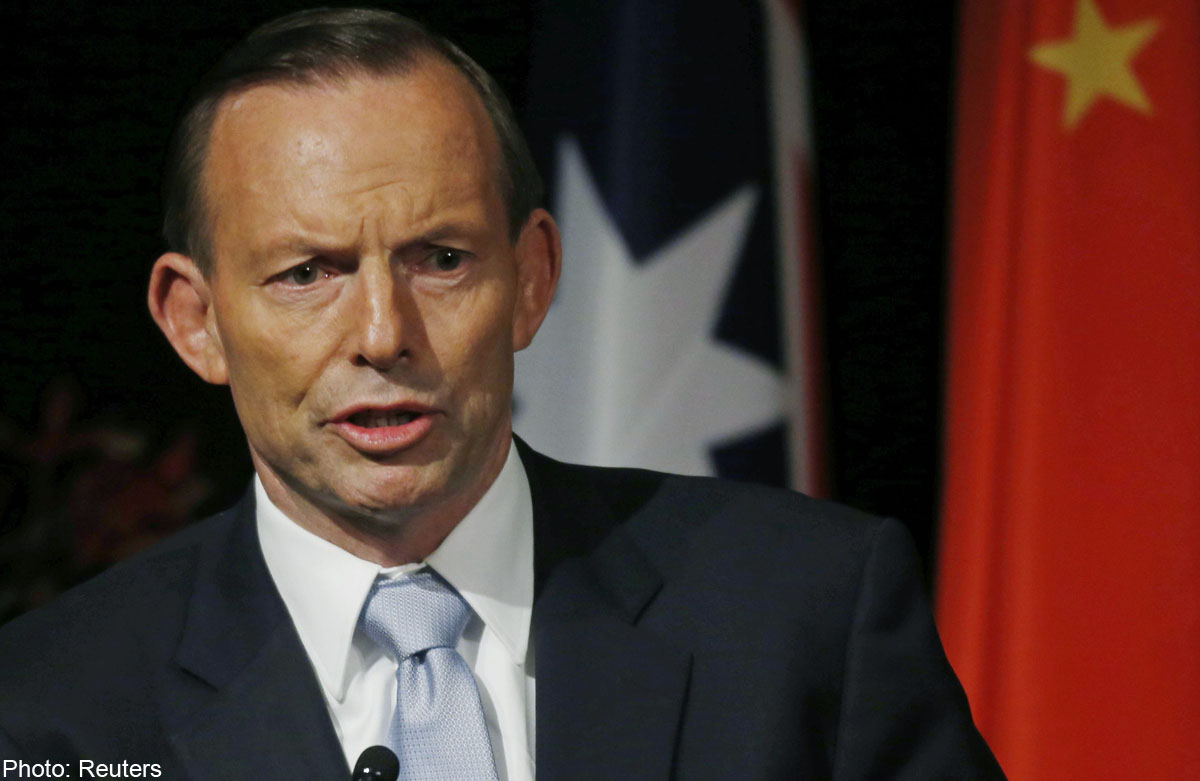 Hours after the siege in a Sydney cafe ended in a half-minute firefight that left the crazed gunman and two hostages killed, questions were being raised as to how a man with such a criminal past had been allowed to be free.
As Australians mourned during what was to have been a happy pre-Christmas period, Prime Minister Tony Abbott admitted there were questions about the failure to monitor the "consistently weird" attacker, self-styled Muslim cleric Man Haron Monis.
The Iran-born man was convicted last year of sending offensive letters to families of soldiers killed in Afghanistan and faced charges of being an accessory to the murder last year of his former wife. The 50-year-old also faced several charges of sexual and indecent assault stemming from his work as a "spiritual healer".
Monis was well known to intelligence agencies and police, Mr Abbott said, noting that he was not on a terrorism watch list.
"How can someone who has had such a long and chequered history not be on the appropriate watch lists and how can someone like that be entirely at large in the community?" he said at a press conference. "These are questions that we need to look at carefully and calmly and methodically."
More details have emerged of the fatal moments at the end of the siege when police stormed the Lindt cafe in Martin Place after 2am local time yesterday.
Watching Monis droop with exhaustion, cafe manager Tori Johnson apparently tried to wrestle the gun from his hand. This set off a burst of gunfire which killed Mr Johnson, 34. The other victim was barrister and mother-of-three Katrina Dawson, 38, who was apparently shielding a pregnant friend. Several among the 17 hostages were hurt and a bullet grazed a policeman's face.
Police said yesterday it would take time to form a picture of the raid's end. "We're clearly speaking to those victims and we're clearly speaking to other witnesses," said New South Wales state deputy police commissioner Catherine Burn. "But this is going to take a bit of time to piece together because a lot of those people are quite traumatised."
As investigations continued, a semblance of normality returned to central Sydney yesterday. But the deaths and shock of a siege in the heart of the city led to a public outpouring of grief. Thousands left flowers in the pedestrian thoroughfare of Martin Place.
Mr Abbott flew to Sydney yesterday, joining his wife Margie to place flowers at the makeshift memorial. Opposition leader Bill Shorten also turned up, as did friends and family members of the dead hostages, and cafe staff.
A 23-year-old student visiting the site, Ms Amanda Thai, said: "This is the first time something like this has happened in this city in my lifetime. I want to be part of everyone being together."
jonathanmpearlman@gmail.com

This article was first published on Dec 17, 2014.
Get a copy of The Straits Times or go to straitstimes.com for more stories.