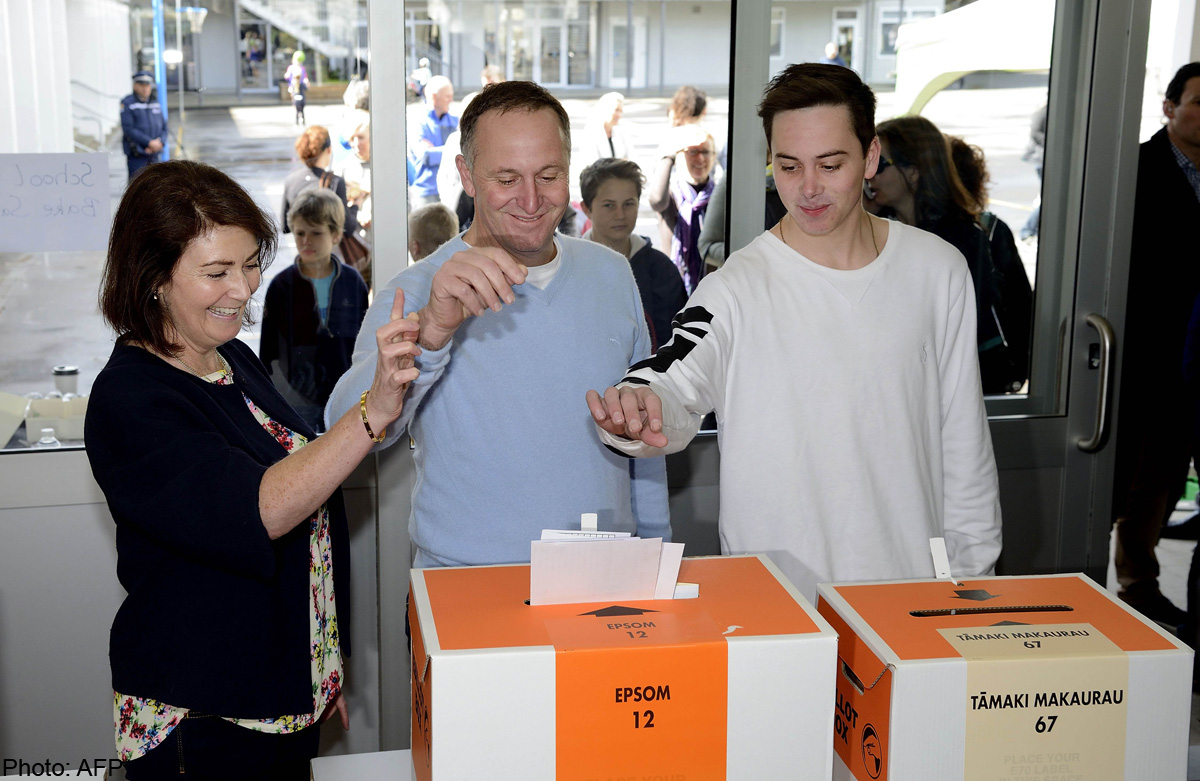 WELLINGTON - New Zealand's ruling National party stormed to a third term in government in the election on Saturday as the centre-right party secured an outright majority on a platform to continue strong economic growth.
Prime Minister John Key's party received 48.1 per cent of the vote, translating into 62 of 121 parliamentary seats and improving its performance from the previous vote in 2011.
National was set to make electoral history under the proportional voting system by being able to govern on its own, but is seen strengthening its majority by renewing support deals with minor parties which formed the previous coalition government.
The leader of the opposition Labour Party, David Cunliffe, conceded defeat, with the centre-left party winning 24.6 per cent of the vote.