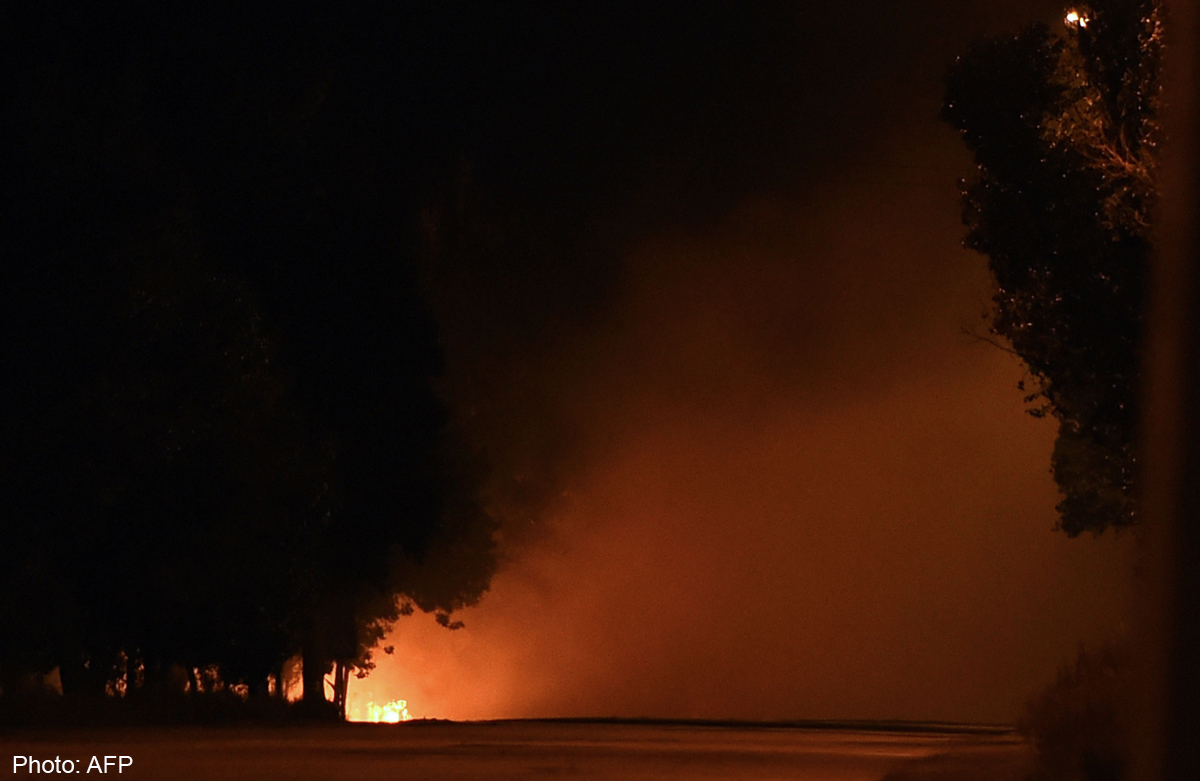 LONDON - Nuclear energy should be left out of any political decisions such as sanctions, an executive at Russia's state nuclear corporation Rosatom told Reuters on Thursday.
A conflict between Russia and Ukraine following the ouster of Ukraine's pro-Moscow president and annexation of its Crimea region by Russia has highlighted the issue of energy security over concerns about the disruption of gas supply to Europe.
Due to Russia's intervention in Ukraine, the United States is finalising possible new sanctions on Russia's defence, energy and financial sectors, while European Union governments have agreed that new economic sanctions on Russia will take effect on Friday.
The European Commission has also warned member states against locking in to a single supplier for any kind of energy, including nuclear, to avoid dependency on Russian energy sources.
Heads of state have debated the strategy and will hold more talks in October.
"Nuclear should be out of all political discussions, all temporary disagreements, because it is a very sensitive area and first and foremost it is all about safety," Kirill Komarov, Rosatom's deputy director-general for international business and development, said in an interview at a conference in London.
"Before you start to create initiatives like sanctions, you should think a lot about the potential consequences of those decisions.
"There is also no evidence that Russia would use nuclear as a political weapon (against other countries)," he added.
SECURITY OF SUPPLY
Komarov said Rosatom's existing supply agreements and projects had not been affected by political tensions between Russia and Ukraine or by any official economic sanctions.
"We are a reliable business partner for everyone. Even now, in this very difficult time period for relations between Russia and Ukraine, we still supply nuclear fuel for all Ukrainian nuclear power plants," Komarov said.
"There have been no logistical problems, or payment problems."
Around 50 per cent of Ukraine's energy generation is based on nuclear power, while 8 per cent comes from natural gas.
Ukraine's nuclear energy monopoly Energoatom told Reuters on Thursday it planned to retry using US fuel for some nuclear power generation from 2015 and seek non-Russian investors for development projects in an effort to cut its dependence on Russia's nuclear sector.
Komarov said he had not received official notification of this, but added: "We have contracts (with Ukraine) which we will fulfil which go much beyond that (2015)".
Other countries are taking steps to diversify energy suppliers. Bulgaria concluded talks with Westinghouse Electric Co, a part of Japan's Toshiba group, in July over buying a stake in new nuclear units there.
The British government is reviewing a cooperation agreement that might have potentially helped Rosatom enter the UK market, although Russia is still a nuclear fuel supplier to Britain.
This week, the Finnish government instructed the Finnish-Russian nuclear consortium Fennovoima, in which Rosatom has a 33 per cent stake, to increase its local ownership from just over 50 per cent towards a "clear Finnish majority".
Komarov said there were no plans to increase Rosatom's stake.
"If you want to work on the territory of a foreign state you should respect the rules of the state and it's better to have a national partner with a majority in the project," he said.