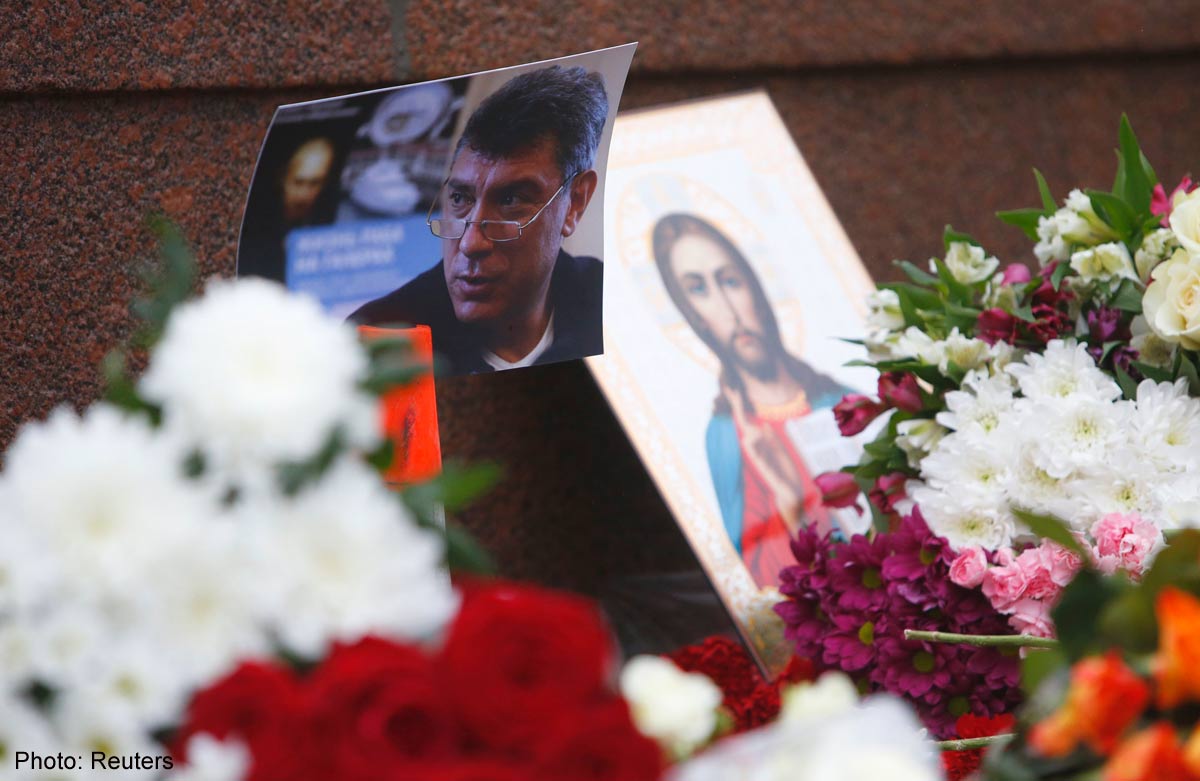 WASHINGTON - US President Barack Obama condemned what he called the "brutal" and "vicious" murder of Russian opposition leader Boris Nemtsov, a fierce critic of President Vladimir Putin who was shot dead in Moscow on Friday.
"We call upon the Russian government to conduct a prompt, impartial and transparent investigation into the circumstances of his murder and ensure that those responsible for this vicious killing are brought to justice," Obama said in a statement.
"Nemtsov was a tireless advocate for his country, seeking for his fellow Russian citizens the rights to which all people are entitled."
"I admired Nemtsov's courageous dedication to the struggle against corruption in Russia and appreciated his willingness to share his candid views with me when we met in Moscow in 2009," added Obama, calling Nemtsov a "dedicated" and "eloquent defender" of rights.
Washington's ties with Moscow are at their lowest ebb since the Cold War, with pro-Russian rebels waging what the United States has labelled "a land grab" in eastern Ukraine.
Moscow denies backing the rebels.
US Secretary of State John Kerry said he was "shocked and saddened" by Nemtsov's death, praising his contribution to Russia.
"Boris Nemtsov committed his life to a more democratic, prosperous, open Russia, and to strong relationships between Russia and its neighbours and partners, including the United States," Kerry said in a statement.
"He sought to reform and open Russia, and to empower the Russian people to have a greater say in the life of their country. His absence will be deeply felt in Russia and around the world."
Kerry backed Obama's call for a swift investigation into the killing.
"That Boris's murder occurred in a secure part of the Russian capital raises legitimate questions about the circumstances of his killing and who was responsible," hawkish US Republican Senator John McCain said in a statement.
The statesman said he was "devastated" by the death and had considered Nemtsov a friend, adding that "Boris is dead because of the environment of impunity that Vladimir Putin has created in Russia."
Police and investigators said Nemtsov was shot down by unidentified assailants as he was walking with a woman along a bridge not far from the Kremlin.
His killing in central Moscow comes ahead of a major opposition rally planned for this weekend.
A committee that reports directly to Putin said investigators had been tasked with looking into Nemtsov's murder, while the president's spokesman Dmitry Peskov said it "bears the hallmarks of a contract killing."
Nemtsov launched his political career as the governor of Nizhny Novgorod region in central Russia and became a vice prime minister in the late 1990s under the presidency of Boris Yeltsin.
After leaving parliament in 2003, he led several opposition parties and groups and has been one of Putin's staunchest critics.