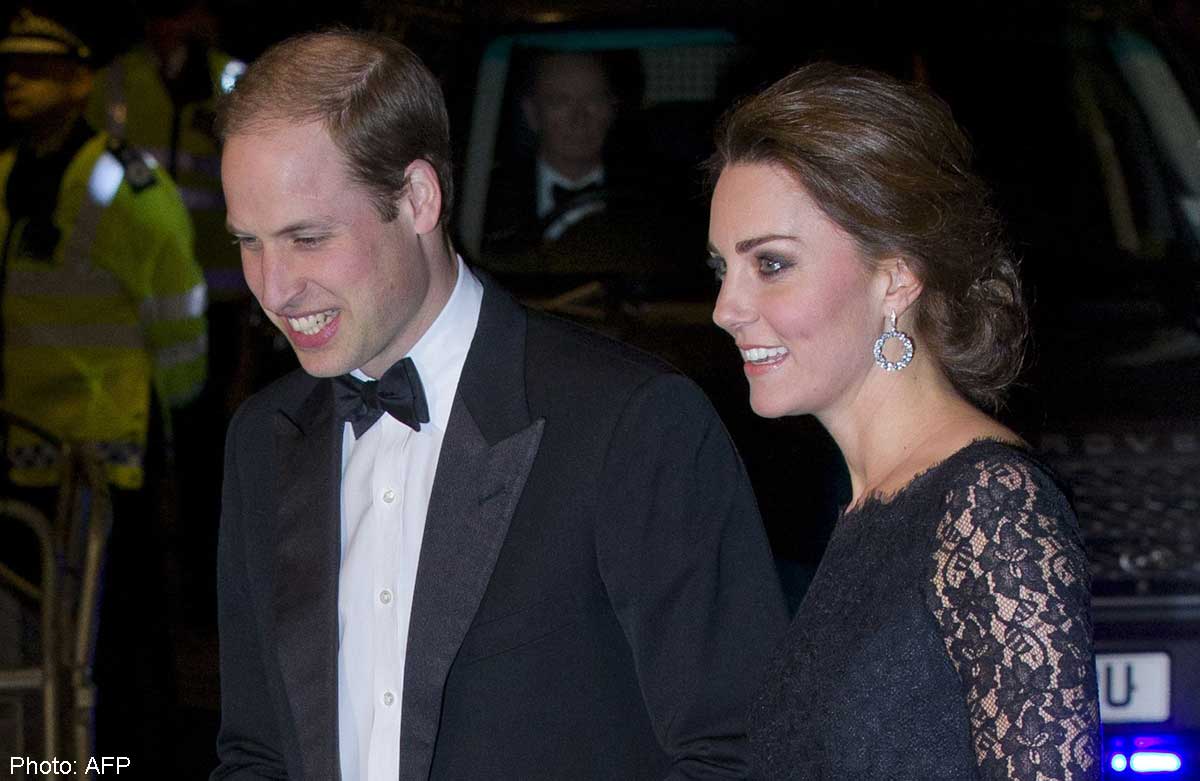 WASHINGTON (AFP) - Prince William will hold Oval Office talks with President Barack Obama at the White House on Monday, during his first visit to the US capital.
The British royal is travelling to New York with his wife Kate from Sunday through Tuesday and will be going to Washington on a solo daytrip.
In Washington, he will also meet separately with Vice-President Joe Biden and his wife Jill at the White House, officials said.
And Prince William will speak at the World Bank about efforts to fight illegal wildlife trafficking.
"The President welcomes the Prince's work in this global fight against what is both a national security threat and a devastating environmental problem," White House spokesman Josh Earnest said in a statement.
The Obama administration unveiled its National Strategy for Combating Wildlife Trafficking in February, in parallel with initiatives at the London Conference on the Illegal Wildlife Trade.
"That strategy mobilises the entire US government to combat this threat," Earnest said.
Obama "looks forward to thanking the Duke of Cambridge for the hospitality shown to him by the royal family during the President's recent visits to the United Kingdom," the spokesman added.
"This visit underscores the special relationship between the United States and the United Kingdom."