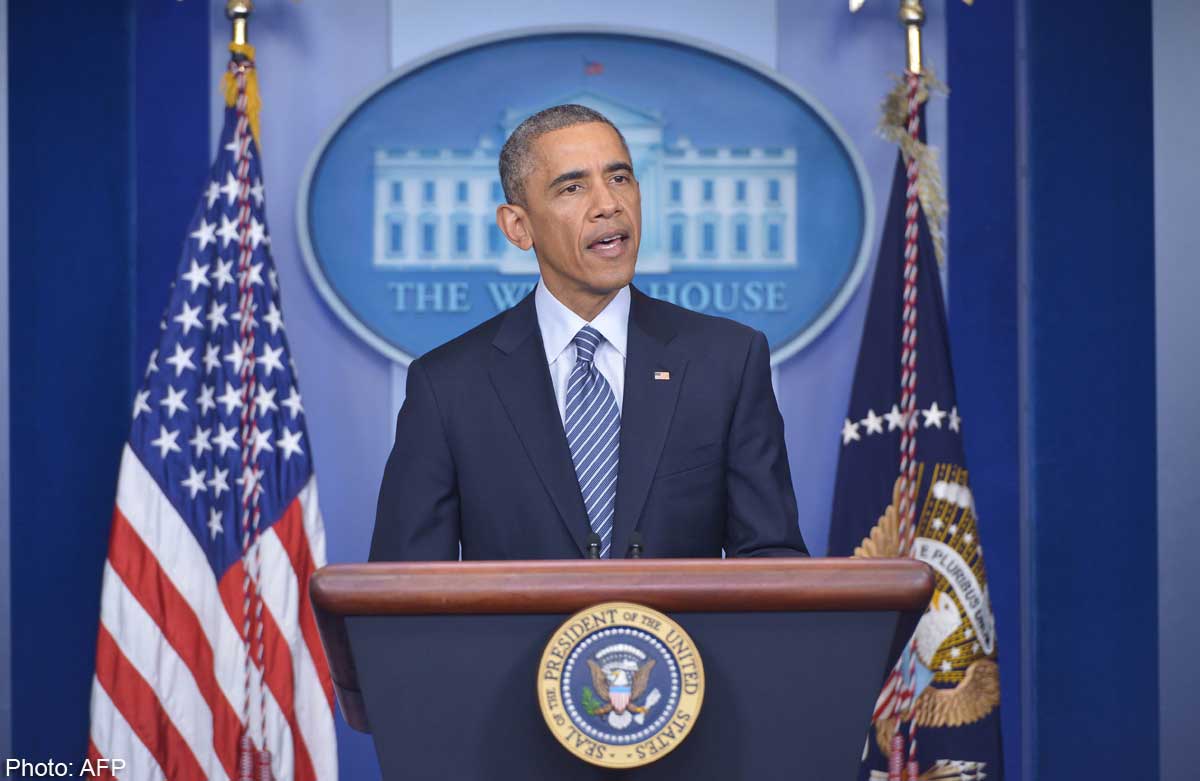 WASHINGTON - President Barack Obama urged the people of Ferguson, Missouri, on Monday to react peacefully to a grand jury's decision not to indict a white policeman in the fatal shooting of an unarmed black teen, and for police to show restraint.
Obama spoke in the White House briefing room shortly after a county prosecutor announced the grand jury's decision regarding the Aug.
9 shooting that set off weeks of sometimes violent protests in the St. Louis suburb and highlighted racial tensions in the community.
The president said the people of Ferguson needed to accept that it was the grand jury's decision to make and that they should channel their concerns constructively.