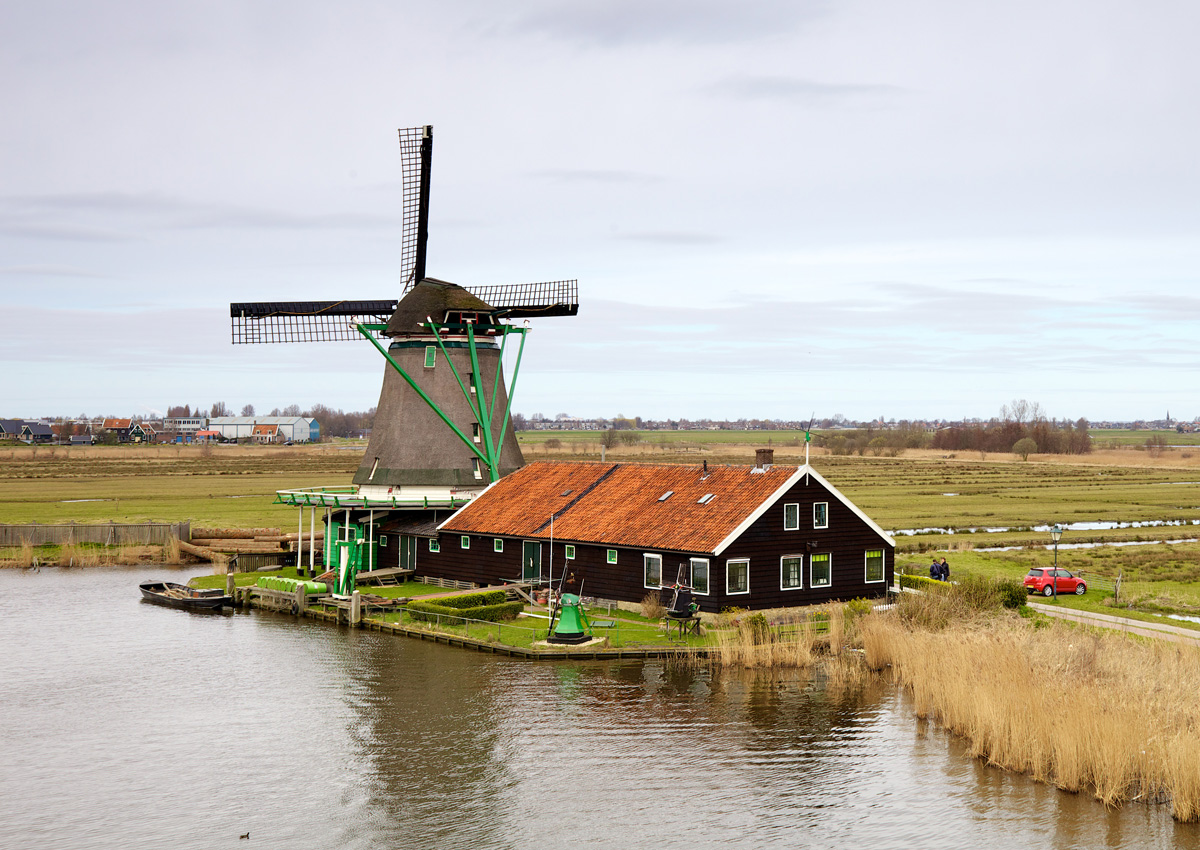 My mom and I caught our first glimpses of the Netherlands while driving to Rotterdam from the airport. Some sights were exactly as we'd imagined: the traditional windmills, humble constructions of brick and wood; the wide open spaces, unfolding flat and evenly; the bright colours. But then we spotted something curious. Among the patchwork of earth, there was a strip of water that rose higher than the grassy stretch beside it. It appeared as if the liquid might spill over, but it didn't. Confounding the eye and holding everything in place was a levee.
This was our introduction to the Netherlands' relationship with water: a complicated balance of inviting it in and keeping it out. It was our initial indication, too, that the country's vast system of windmills, canals, ditches, dikes, dams and dunes isn't just for aesthetics or utility - it's a full-blown national security strategy. When nearly a quarter of your nation lies below sea level and another half sits less than a metre above, its very existence is under constant attack.
Len Verdel, a sailing enthusiast studying business administration, remembers what it was like to grow up below sea level. His home near Zuidplaspolder, the lowest point in the Netherlands, was surrounded by water and connected by a bridge to the mainland. "During heavy rain, the water level in the polder would rise," he said. "Sometimes the water rose so much that the terrace flooded. We would ask my father: 'What happens when the water rises even more? What do we do if the dike breaks?'"
Read the full article here.