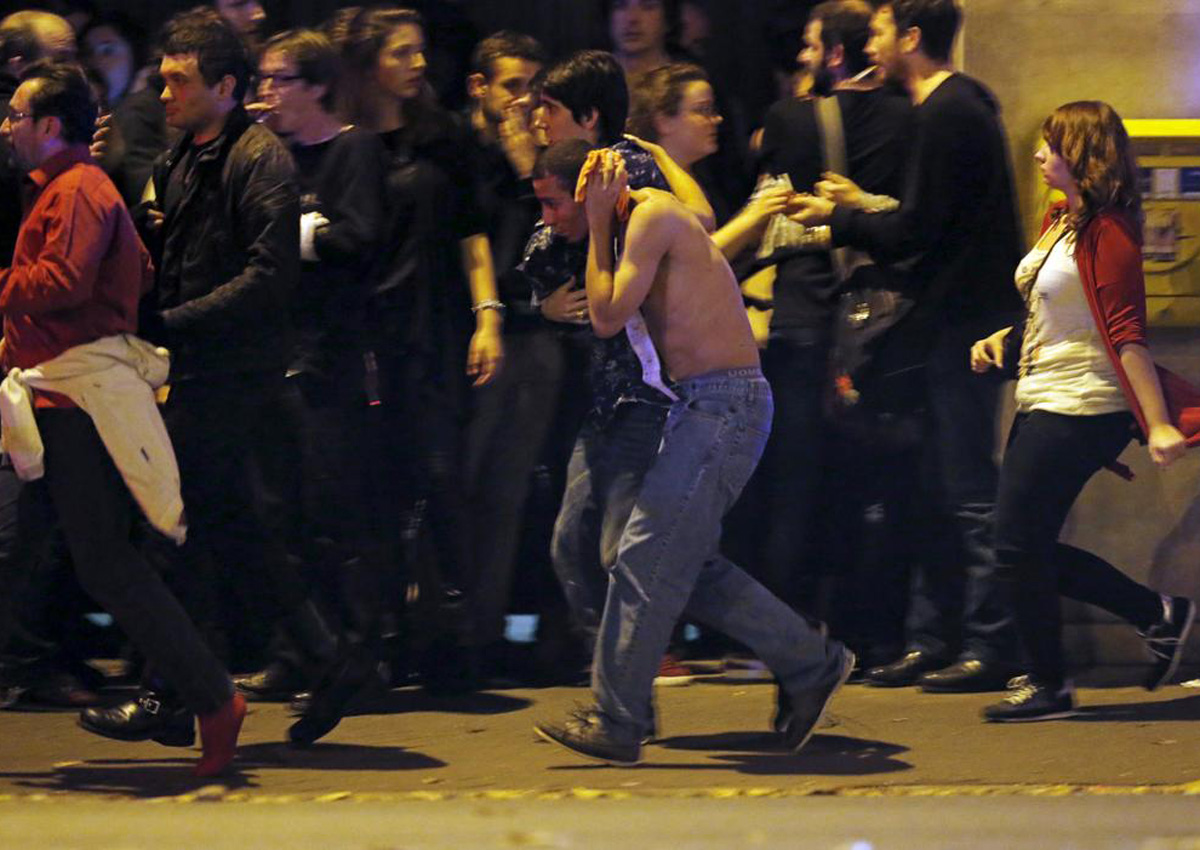 France was rocked by multiple, near simultaneous attacks on entertainment sites around Paris on Friday evening and French media said at least 60 people were killed and hostages were being held in a concert hall in the capital.
The apparently coordinated gun and bomb attacks came as the country, a founder member of the U.S.-led coalition waging air strikes against Islamic State fighters in Syria and Iraq, was on high alert for terrorist attacks ahead of a global climate conference that opens later this month.
Western security sources said they suspected an Islamist militant group was behind the carnage.
At least two explosions were heard near the Stade de France national stadium where a France-Germany friendly soccer match was being played, attended by President Francois Hollande.
The match continued until the end but panic broke out in the crowd as rumors of the attack spread, and spectators were held in the stadium and assembled spontaneously on the pitch.
There were reports of possibly as many as four shootings in central Paris, one of which turned into a hostage taking at a popular rock music venue, witnesses said.
TF1 television said up to 35 people were dead near the soccer stadium, including two suspected suicide bombers in the attack in the neighborhood of Saint Denis, north of central Paris.