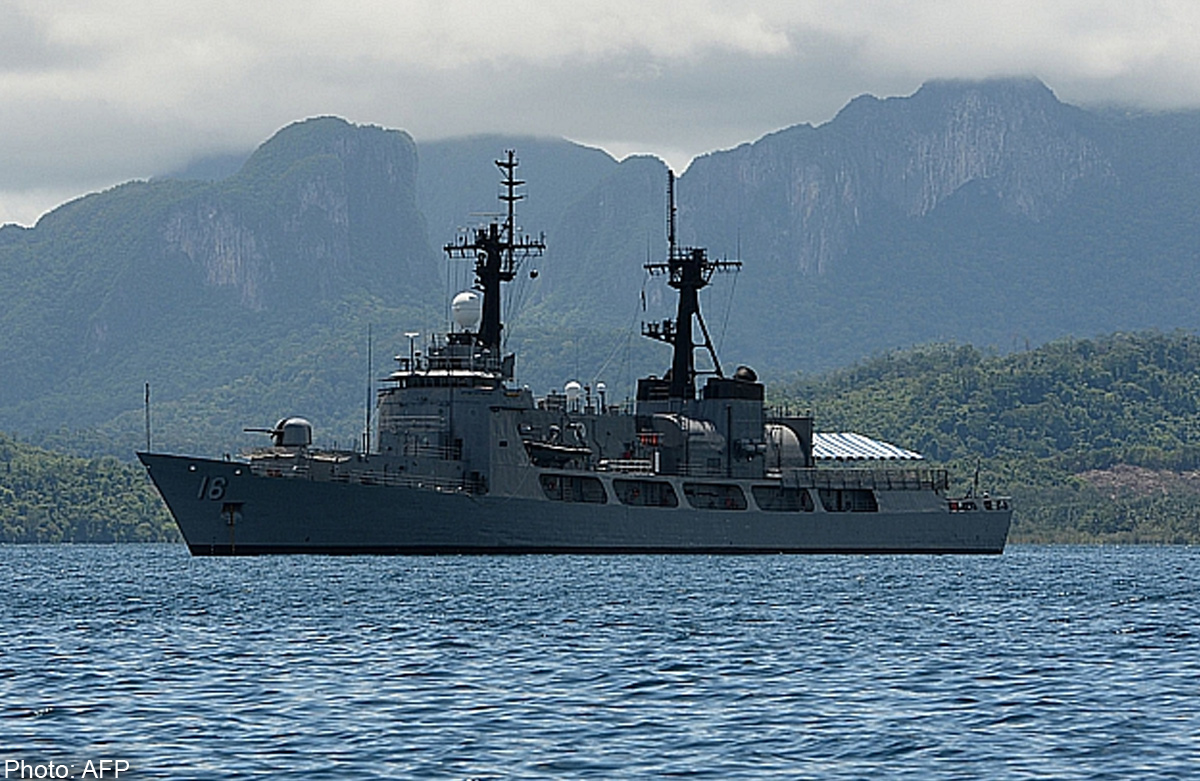 MANILA - Philippine and American troops are set to hold naval exercises this month near a disputed shoal, which will almost certainly anger China with tension already high in the South China Sea.
China claims 90 per cent of the South China Sea, potentially rich in oil and gas and fisheries.
The Philippines, Malaysia, Brunei, Vietnam and Taiwan also claim parts of the waters, and China has viewed with suspicion what it sees as US moves to "provoke" tension by supporting its regional allies, notably Vietnam and the Philippines.
Five warships, including a US guided-missile destroyer, and about 1,000 troops will take part in week-long Cooperation Afloat Readiness and Training (CARAT) exercises, which include live-fire drills 64 km off Zambales, on the western shores of the Philippine island of Luzon.
The drills are to be held about 80 nautical miles distant from two or three ships of the Chinese coast guard are stationed on patrol off the disputed Scarborough Shoal, control of which China seized from the Philippines in 2012.
In January 2013, the Philippines went to the arbitration court in The Hague to question China's "excessive" policy in the South China Sea, hoping the court would order China to pull its ships away from the rocky outcrop.
The exercises are aimed at strengthening the capabilities of both sides in amphibious operations, special operations and surface warfare, besides enhancing information-sharing, navy spokesman Lieutenant Rommel Rodriguez said.
He said the drills were a regular annual event. "They'll have targets at sea, called 'killer tomatoes'," he said, referring to the live-fire exercise. "All ships will aim at the hostile objects. Then they will take turns to fire their guns."
The USS Halsey, an Arleigh Burke-class missile-guided destroyer, will dock in the Philippine base Subic Bay on June 26 for the exercises. It will be joined by the USNS Safeguard and the USS Ashland.
Manila will send the BRP Ramon Alcaraz, a former US coastguard cutter, and the BRP Emilio Jacinto, a former British Royal Navy Peacock-class ship, for the drills, along with Polish-made helicopters.