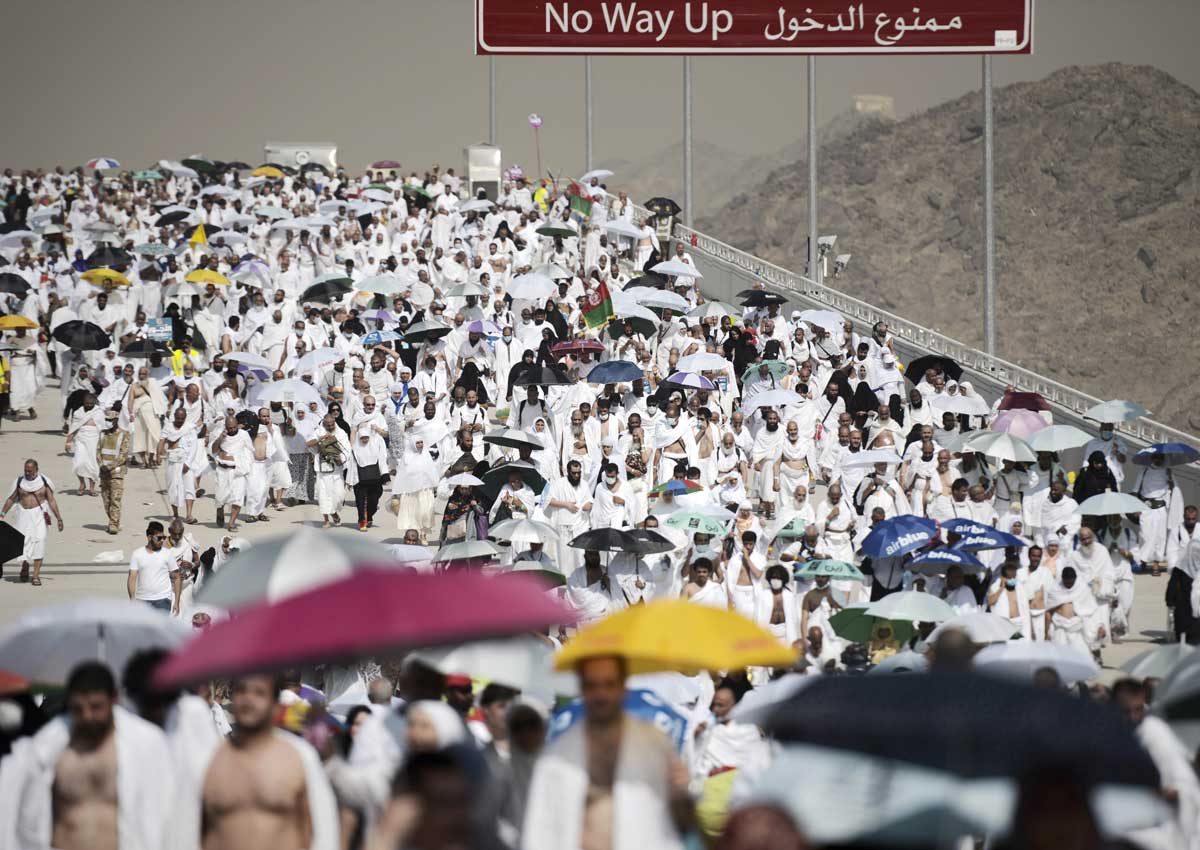 Saudi Arabia yesterday suggested that pilgrims failing to follow crowd control rules bore some blame for a crush that killed more than 700 people at the haj pilgrimage. It was the worst disaster at the event for 25 years.
The kingdom's regional rival, Iran, expressed indignation at the deaths of 131 of its nationals at the world's largest annual gathering of people and its politicians suggested Riyadh was incapable of managing the event.
In a statement posted on his ministry's website, Saudi Health Minister Khalid al-Falih said an investigation would be conducted rapidly and a final toll of dead and wounded calculated.
At least 863 pilgrims were injured.
The statement said: "The investigations into the incident of the stampede that took place today in Mina, which was perhaps because some pilgrims moved without following instructions by the relevant authorities, will be fast and will be announced as has happened in other incidents."
Iran's President Hassan Rouhani, in New York to attend the UN General Assembly, however, echoed Supreme Leader Ayatollah Ali Khamenei in blaming Saudi Arabia for the incident.
"I ask the Saudi Arabian government to take the responsibility of this catastrophe and fulfil its legal and Islamic duties in this regard," Mr Rouhani said in a statement published on the state news agency IRNA.
The disaster was the second deadly accident to hit worshippers this month, after a crane collapse in the holy city of Mecca on Sept 11 killed more than 100 people.
Mr Aminu Abubakar, a Nigerian pilgrim who escaped the crush because he was at the head of the procession, said: "There was no room to manoeuvre."
One outspoken critic of redevelopment at the holy sites said police were not properly trained and lacked the language skills for communicating with foreign pilgrims, who make up the majority of those on the haj.
"They don't have a clue how to engage with these people," said Irfan al-Alawi, co-founder of the Mecca-based Islamic Heritage Research Foundation. "There's no crowd control."

This article was first published on September 26, 2015.
Get The New Paper for more stories.