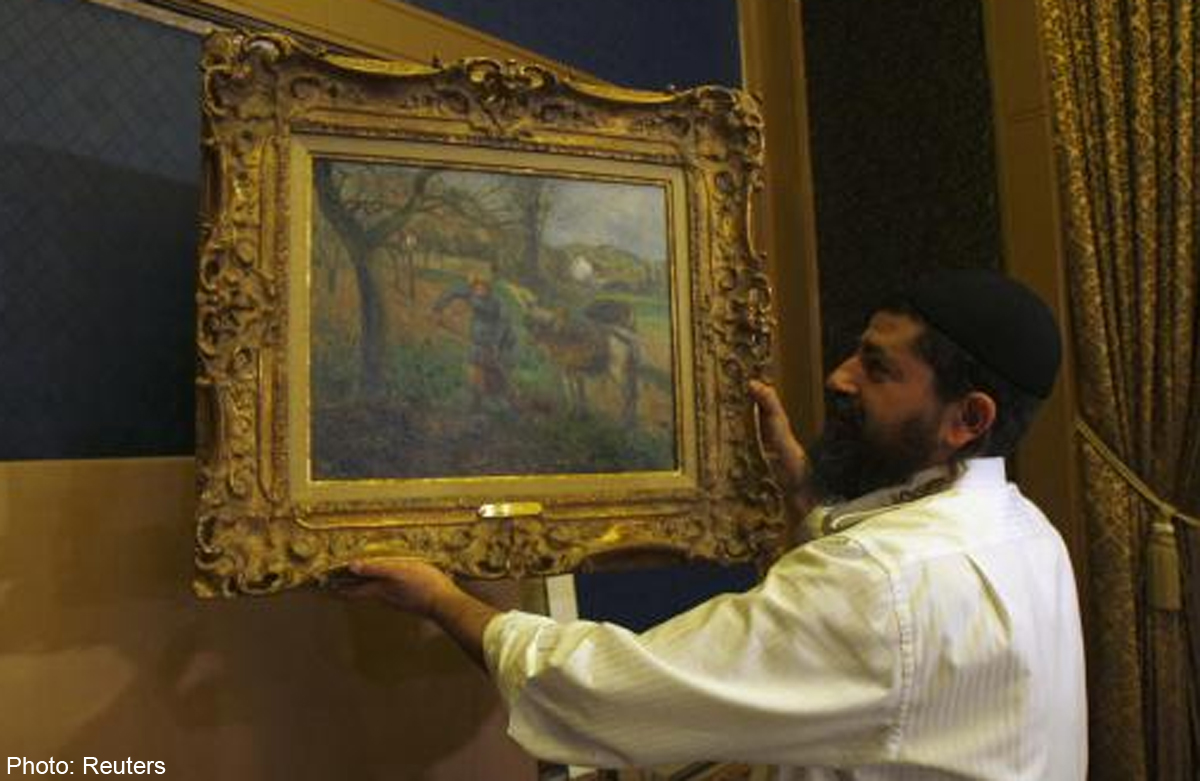 LONDON - A Paris street scene painted by Camille Pissarro sold for £19.9 million ($32.1 million, 24 million euros) at a London sale on Wednesday, almost five times the previous record for the Impressionist master at auction.
The Danish-French painter's "Boulevard Montmartre, Matinee de Printemps", widely considered to be one of the most important Impressionist works to come up for sale in the last decade, went under the hammer at London's Sotheby's auction house.
The 1897 painting, an elevated view of a typical spring scene on the famous Paris thoroughfare, was originally owned by Jewish industrialist Max Silberberg, who was based in Breslau.
The Nazis forced him to get rid of his entire collection, and he later died in the Holocaust.
The painting was restituted to his family in 2000.
"It is an honour to be entrusted with offering the greatest work by Camille Pissarro ever to appear at auction - a work that encompasses such a richly painted canvas and a supremely elegant composition," said Helena Newman, Chairman of Sotheby's Impressionist & Modern Art Department Europe, prior to the sale.
"The appeal of these extremely desirable attributes to discerning collectors is enhanced by the painting's history of having been housed in a collection as important as Max Silberberg's," she added.
The auction also saw the highest price for a Vincent Van Gogh painting at auction in the British capital for 25 years when a bidder fought of competition from six rivals to secure "L'Homme est en mer" for £16.9 million.
The work features a woman cradling a baby as she sits next to a fire.
Record prices were also achieved for a print by Cubist master Picasso and for a work on paper by Swiss sculptor, painter and draughtsman Alberto Giacometti.
Two weeks of London auctions kicked off on Tuesday, when paintings by Picasso, Rene Magritte and Juan Gris pushed a sale at Christie's to a record for London of nearly £177 million.
Gris's still-life "Nature Morte a la Nappe a Carreaux" ("The Checked Tablecloth") led the way, selling for £34.8 million to smash the world auction record for the Spanish artist.