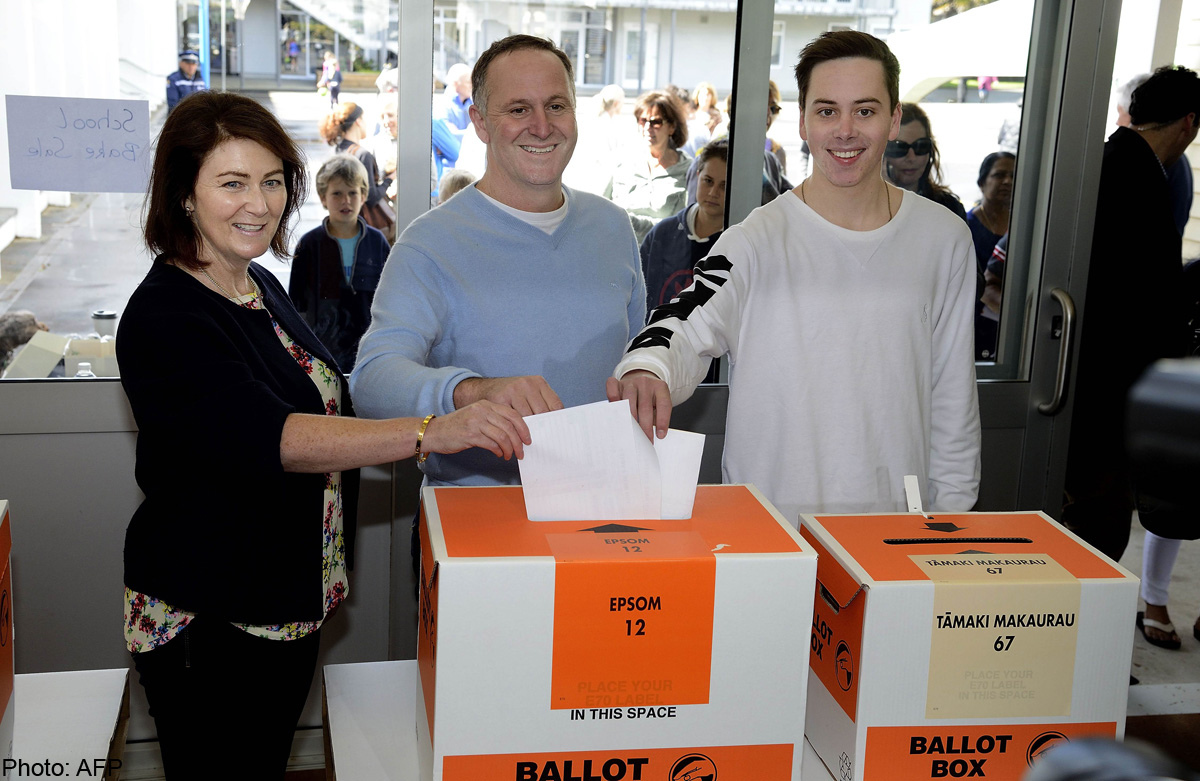 WELLINGTON - New Zealand Prime Minister John Key has won a third term with a strong showing in Saturday's general election, according to projections by leading television networks.
Both TVNZ and TV3 gave Key's centre-right National Party around 48 per cent of the vote, meaning he can rule either in his own right or with support from existing coalition partners.
"That's 60 seats for National - they're in a very strong position and with the likes of (coalition partners) ACT and United Future they would be across the line," TVNZ political reporter Corin Dann said.
TV3 political analyst Bryce Edwards said: "It's over. This is a rout. Labour, the left, has lost this one." Senior Labour MP Grant Robertson said his party had no chance of winning.
"Tonight overall isn't necessarily going to be the night that we wanted it to be, but what I know from the people in this room and the people out on the streets is that the values of the Labour Party are strong," he told supporters in Wellington.
The result put an immediate question mark over David Cunliffe's leadership of Labour. The party's voter support has dropped about a third since former leader David Shearer was ousted a year ago.
Deputy Labour leader David Parker, who also contested last year's leadership battle, would not answer directly when asked if he would endorse Cunliffe as opposition leader in the incoming parliament.
"There is a process we have to go through constitutionally, but that will play out over the days and weeks to come," he said.