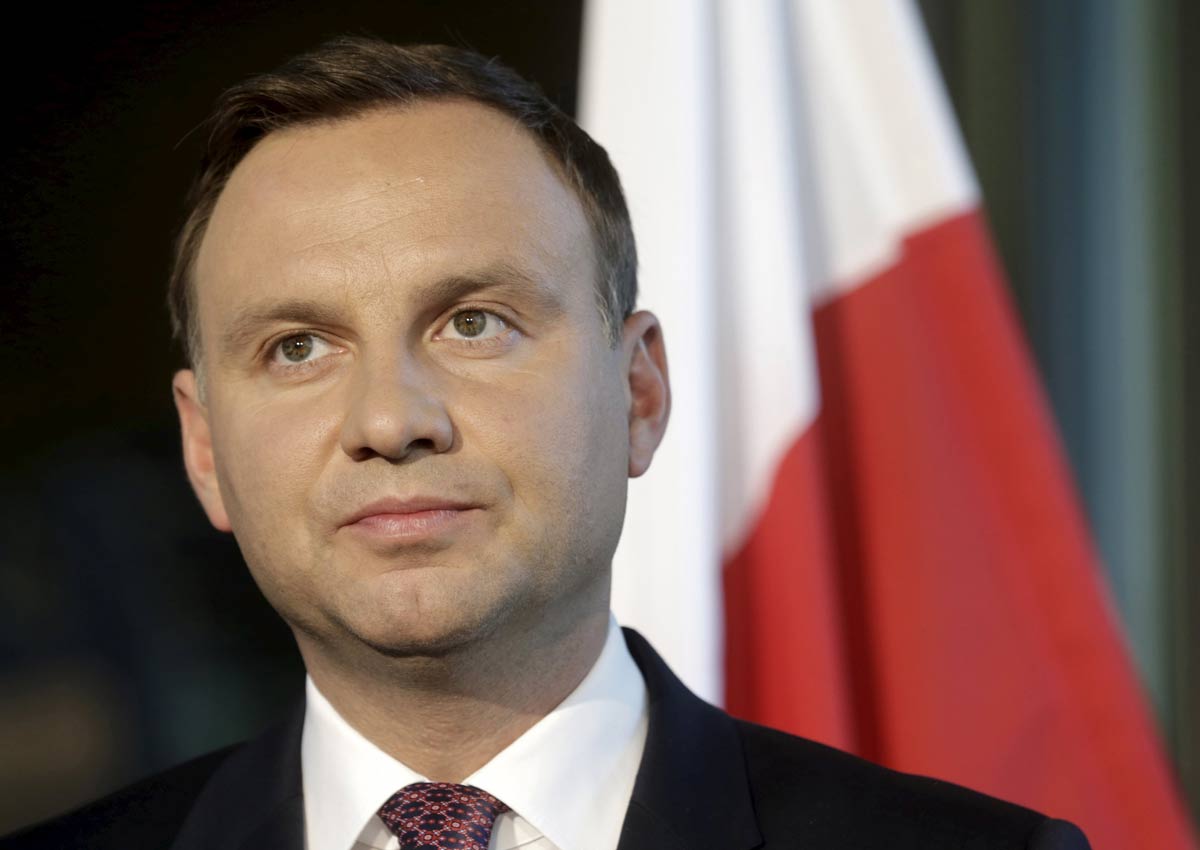 Poland's conservative President Andrzej Duda on Monday promulgated a controversial bill reforming the constitutional court, despite mass protests over the changes which the opposition say threaten the court's independence.
Duda signed the bill into law four days after it was adopted by parliament, which has been dominated by the conservative Law and Justice (PiS) party since an October election.
Under the new law which takes effect immediately, the court must approve rulings by a two-thirds majority rather than a simple majority as at present and 13 of the court's 15 judges must be present for the most contentious cases, up from a present quorum of nine.
The opposition accuses the PiS of seeking to take control of the court to remove important checks on government power.
The feud erupted when the party installed five judges of its own choosing to the court, using a controversial procedure to overrule appointments made under the former centrist government to boost the number of conservative voices on the bench.
PiS leader Jaroslaw Kaczynski has said he wants to break up the "band of cronies" he says made up the court, which he accuses of trying to block the ruling party's policies.
Tens of thousands of people took to the streets of Warsaw in mid-December in protest the government's actions.
In a letter last week to Poland's foreign and justice ministers the European Union warned Warsaw to avoid endangering the rule of law by suspending implementation of the court reforms until they had been "fully and properly assessed." Former president Lech Walesa, who led the Solidarity movement that brought an end to communism in Poland, has accused the new government of acting "against Poland's interests, against freedom, against democracy" and called for a referendum to force early elections.