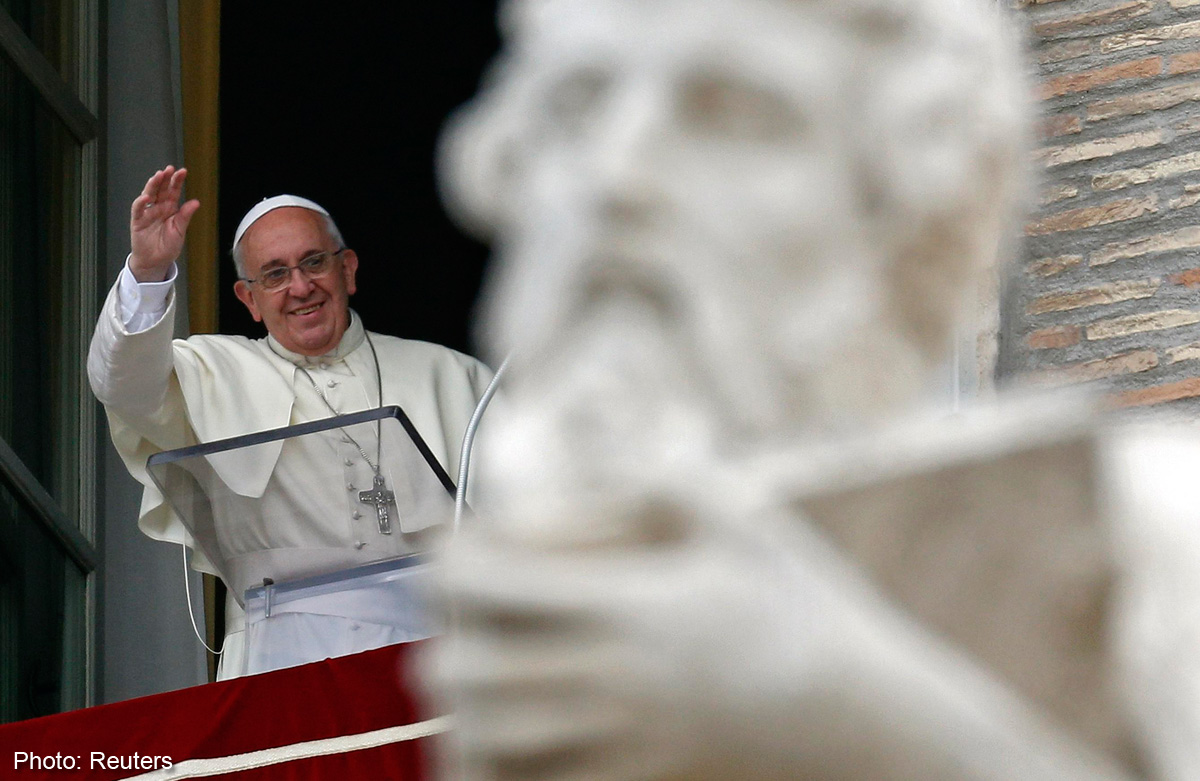 VATICAN CITY - Pope Francis said on Sunday he will travel to Albania in September to show his support for a country that has "long suffered".
The one-day visit on September 21 to one of the poorest countries in Europe will be the pope's first European trip outside Italy.
"With this short trip, I want to confirm the faith of the Albanian Church and show my support for a country which has long suffered from the consequences of past ideologies," Francis said in his Sunday address in St Peter's Square.
Albania was occupied by Fascist Italy and then Nazi Germany during World War II before becoming a Communist state until 1991.
Catholics are a minority in mainly-Muslim Albania, which in 1967 declared itself "the only atheist country in the world".
On his trip, Francis "will meet the marginalised and the poor, and contribute to interfaith dialogue," Vatican spokesman Father Fedorico Lombardi said.
Albania is the country of origin of Mother Theresa, who was born in what is now Macedonia but had Albanian parents.
Lombardi said the missionary "is considered the greatest Albanian of the last century".
Pope John Paul II visited Albania in 1993 as the country was recovering after the end of Communist rule.