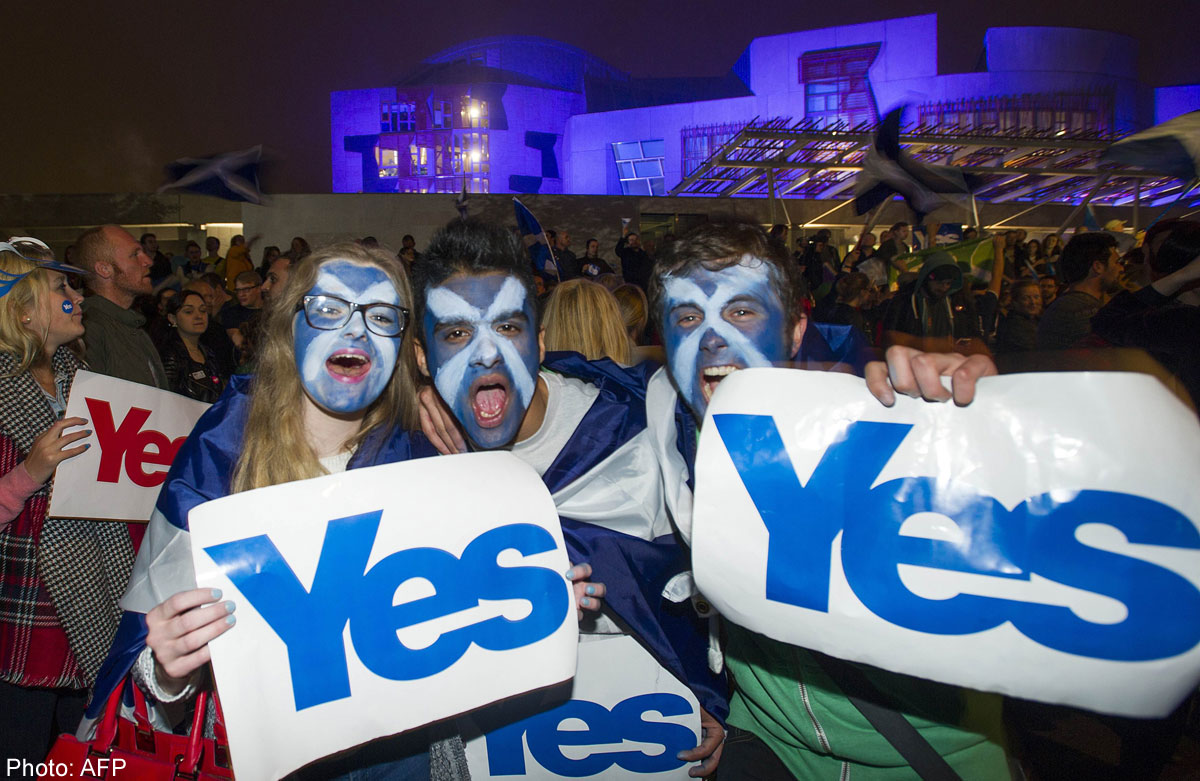 LONDON - A new pro-independence daily newspaper entitled The National is to be launched in Scotland on Monday, the editor revealed.
Richard Walker, who edits the Sunday Herald weekly title, told a rally of Scotland's pro-separation governing Scottish National Party (SNP) in Glasgow on Saturday that he would be running the new daily paper.
It will be on sale for a pilot period of five days to see if there is sufficient demand for such a daily paper.
The Sunday Herald was the only Scottish newspaper which came out in favour of independence in the run-up to the September 18 referendum, when Scottish residents voted 55 per cent to 45 per cent to remain part of the United Kingdom.
The newspaper saw a 111-per cent year-on-year increase in sales, peaking at around 50,000 copies, after it backed the independence campaign. Circulation is now 40 per cent higher than 12 months ago.
"When the Sunday Herald declared its support for independence, we were overwhelmed by the support from people like you," Walker told the 10,000-strong SNP rally in Scotland's biggest city.
"Since then many of you have been asking 'why can we not produce a daily newspaper?' - and that's exactly what we're going to do from Monday.
"We have five days to show that this newspaper can sell enough copies to give it a permanent future."
In Scotland, publishers Newsquest already have daily morning national broadsheet The Herald, founded in 1783, and daily Glasgow city tabloid the Evening Times.
Newsquest Scotland managing director Tim Blott said: "It is the first time in many years that a new daily newspaper has been launched in Scotland.
"The National is an exciting opportunity to meet the needs of a very politically-engaged section of the Scottish population. We recognise that launching a newspaper in 2014 is to some extent counter-intuitive but we consistently argue for the power of great journalism and informed opinion.
"We will trial the new title in its proposed format for a week and if, as anticipated, it takes off then it will become a new and dynamic fixture in Scottish publishing."